Where in the World Can I Get My MBA?
Where in the World Should I Get My MBA in 2021?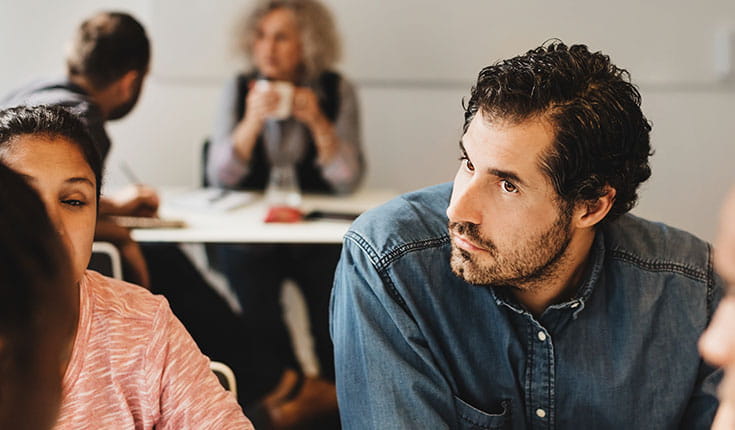 We're all ready to turn the page on 2020. With COVID-19 vaccines now being rolled out globally, we can expect the world to begin to open up again at some point this year for international travel—and your international business school ambitions. The question is: where in the world will you want to get your MBA in 2021?
Check out our Top 10 Tips for Successful International Study.
Top 5 most popular MBA study destinations
With so many options, how can you begin to narrow your choices? Understanding what the most popular options are can be a good jumping off point for finding the right path for you.
Here are the top five countries to which MBA applicants sent their GMAT score reports in the past year as well as some insights about applying to programs and launching your career in each.
1. United States
Despite some decline in interest among international applicants during the Trump administration, the United States remains the world's most popular MBA study destination overall.
Read more: Everything You Need to Know About Earning a Graduate Business Degree in the US
In 2021, many experts are predicting a surge in international applications to top US full-time MBA programs as the incoming Biden administration looks to project a more welcoming image to talented international students and professionals. Read more in our articles What Biden's Win Could Mean for US B-Schools and International Students and 6 Implications of Biden's Policies for International Students.
2. United Kingdom
Despite Brexit and its possible implications for the United Kingdom on the world stage, the country's ability to attract topflight international talent to its MBA programs has perhaps never been stronger.
Read more: The Proven Path to UK Career Success: The GMAT Exam and Business School
In fact, recent changes to the UK post-study work visa program have been a major benefit to international students studying there. If the prospect of a career in management in the UK excites you, check out our three ways business school can help get you there.
3. Canada
With its immigrant-friendly policies, Canada has long enjoyed a reputation as being an extremely welcoming destination for international MBA talent.
Read more: The Complete Guide to Applying to Canadian Business Schools
In recent years, that reputation has only grown. In fact, 81 percent of responding Canadian MBA programs said their MBA applications grew in 2020, more than any other country in the Graduate Management Admission Council's 2020 Application Trends Survey. Read more in our article Launch Your Career in Canada: Study and Work Permits for International Students.
4. France
France is calling! With several internationally renowned MBA programs to choose from, France has been among the top international destinations for a number of years.
Read more: Four Skills European Employers Want in Business School Graduates
Not sure if Europe is right for you and your career goals? Read our articles Why You Should Consider Studying in Europe and Tips for Finding a Job or Internship in Europe.
5. India
With the help of strong connections to international business school programs, India's economic and academic landscape has evolved to become a promising market for business management education. In fact, 13 business schools have partnered with GMAC on the Study in India Initiative, which encourages global students to explore India as a destination for graduate management education.
Read more: The Complete Guide for Indian Graduate Business School Applicants
Not only is management education in India on the rise, so is the country itself. India is expected to become one of the world's largest free markets by 2040. Add heavy investment into school infrastructure, a stable political outlook, and a high standard of living, and you can see why India is quickly building its reputation as a global education hub. Check out our Three Big Reasons to Earn Your Executive MBA in India and GMAT Online Exam Experience in India: Test Taker Q&A.
Search the world of MBA opportunities with Program Finder
Now that you're aware of some of the world's top study destinations, where should you begin? The best place to start the search for your best fit international business school program is Program Finder, mba.com's program directory. Explore more than 1,700 full-time MBA programs and use the filters to narrow your search by a range of criteria, including location, curricular focus areas, and average GMAT score.
To get the most accurate results for who you are and what you're looking for, create an mba.com account to match programs to your background and aspirations.