Why You Should Consider Studying in Europe
Why You Should Consider Studying in Europe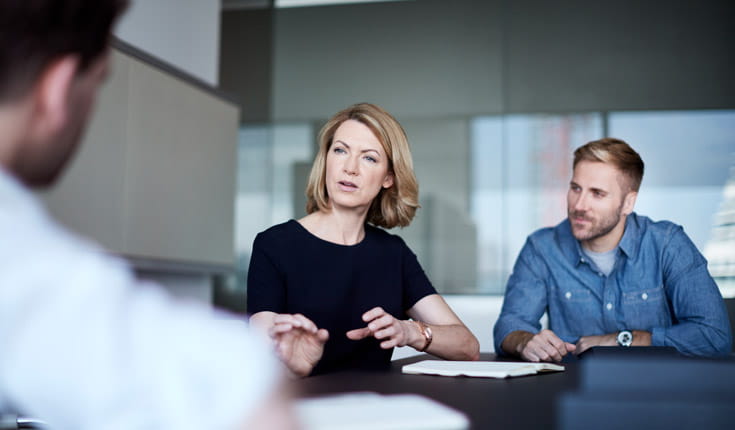 With a long tradition of outstanding higher education, studying in Europe has great appeal and offers life-changing professional and personal development.
The European Union alone is made up of 28 member states and boasts 24 official languages, so students get a true international experience in terms of cultural diversity, the richness of languages, and the complexities of different economies.
When it comes to graduate business education, Europe benefits from having the most prestigious and top-ranked business schools and universities in the world.
Popular European destinations for business master's and MBA programs include the United Kingdom, France, and Spain, where some of the most esteemed schools are located. More recently, programs located in countries such as Italy, Germany, and the Netherlands are moving up the ranks.
Stand out
Having a business master's or MBA degree can help you differentiate yourself from others competing for the same jobs. Not surprisingly, it's typical for European business schools to expect students to learn a second language during their studies, and many offer interesting business specializations such as fashion or even wine trading as well as the more traditional subjects like finance, marketing, and entrepreneurship.
If you are interested in going to a European business school but have yet to decide which one is right for you and your career plans, follow our #WishYouWereHere video series to learn more about each school and their unique value propositions.
Full transcript
Marcel Kalis: Berlin is a city shaping global industry and leadership, as well as being in the heart of the economic and political power in Europe.

Marcel Kalis: ESMT Berlin is not just based in the city. We are also shaped by it. We are international, entrepreneurial, and dynamic. [inaudible 00:00:28] MBA, and EMBA course content is designed to reflect it.

Marcel Kalis: ESMT is always focused on innovation. Those values are mirrored in our city and our students.

Diana Rojas: I chose to study in Berlin for a number of reasons. But mostly, because I wanted to live somewhere that is alive, that has a real spirit. I wanted my education to be influenced as much by location itself, as by the school. Berlin is a super international city. For years people have moved here to be surrounded by people from every corner of the world. My school, ESMT, reflects that. People are part of Berlin, and Berlin is a part of them.

Diana Rojas: In my MBA class of 50 students, I study with over 25 different nationalities. This kind of international experience allows me to live, work, and succeed anywhere in the world.

Anna Frankowska: Berlin has an incredible startup scene, and ESMT is helping to foster that. That's why I'm here at Space Shack. Space Shack was founded in partnership between ESMT alumni and the school. It's a co-working space that can be used by our students, alumni, and entrepreneurs from across the city. Berlin is the best city in the world to study innovation, so we really encourage it as part of the curriculum here at ESMT.

Diana Rojas: Berlin is full of people doing amazing things. It's not all work, work, work. Berlin is one of the coolest places in the world. I'm here at the East Side Gallery, which is full of street art and performances. It's a perfect place to come and hang out with your friends during the summer. There are lots of restaurants, bar and clubs in the city, that whenever you're not in class, it's impossible to be bored.

Diana Rojas: I came to study here because I wanted to be part of such global icon. But it isn't all about the city. It's also about our campus.

Marcel Kalis: Innovation and analytics are a big part of the teaching here. But so is leadership. And we learn from the best, here in this building, in order to create the next generation of global leaders. And our graduates will go on to work in Germany, in Berlin, and the rest of the world. We are an entrepreneurial school that changes with business and our city. With all those changes around us, it keeps things very interesting. So from ESMT and from Berlin, we wish you were here.
Full transcript
Fatima Dhaif: I've been living in Copenhagen for several years, and I love the city. Because, it has a green vibe, it has a vibrant feel to it with a lot of alternatives when it comes to food and drinks, and people bike instead of driving cars. All of these aspects are reflected in our MBA, which is an MBA with a heart, in the heart of the city.
Rachel Browning: I'm just about to graduate from the Copenhagen MBA. I specifically came here to understand how Danish businesses implement green policies in their day-to-day business. I love living here, and swimming in the clean water, and cycling around.
Andreas Rasche: One thing Copenhagen Business School prides itself of is, having responsible management education and sustainable business practices at the forefront. To thrive as a responsible leader, what you really need also is unique balance. You need to refill your energy levels, and this is one of the things that you can do very nicely here at Frederiksberg Park. By the way, one of my favorite place to really hangout between research and teaching.
Simon: This building is the CBS executive building. The building is designed by the architect Henning Larsen, and their overall goal was to create a sustainable environment. You see it from the treetops you have right out here in the park, and also from the collaborative environment that invites in here by sitting in groups while you have your lectures.
Huijue Ye: I think the whole program provide me a lot of things, and helped me to be a better person, and as well as a very more responsible leader. Nowadays, I would take into account of all those stakeholders interest when I make decisions.
Group: From all of us at Copenhagen Business School, we wish you were here.
Full transcript
The Netherlands is unlike any place I've ever been, steeped in history that's visible even today. You have modern and sustainable. The country is rich in culture and tradition, yet proudly tolerant of anyone who wants to call it home.
Reduced to rubble after the war, Rotterdam has been completely revived. A gateway to Europe with major capitals just a short trip away and with global brands established here, this city was built for business.
And for me, Rotterdam is young, modern, vibrant, international. It's affordable, friendly and fun and a hub for all entrepreneurial thinking and innovation.
Here you will find RSM, one of the foremost business schools in Europe with more than 36,000 alumni spread across the world, yet we're bonded by a strong sense of community and friendships that last a lifetime, and RSM offers many programs in English taught by world-class faculty on a well-connected campus.
So, there's no surprise why 97% of our MBAs come from abroad. Here you can be the best you can be. Don't you just wish you were here?
Chat with Students Studying in Europe