The Proven Path to UK Career Success: The GMAT Exam and Business School
The Proven Path to UK Career Success: The GMAT Exam and Business School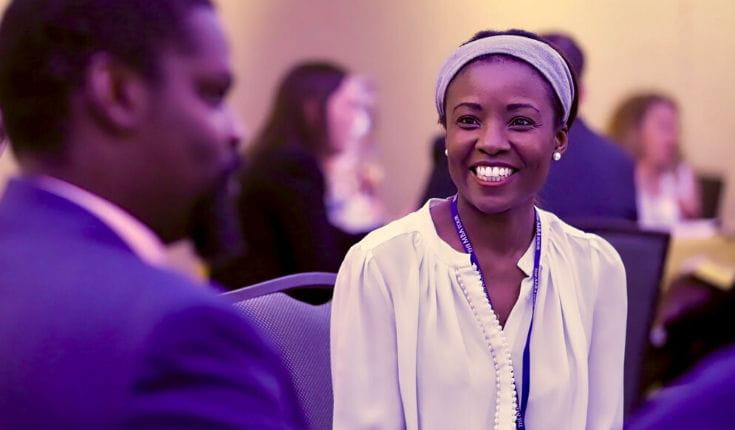 How can you level up in your career with a promotion, a team to manage, and a higher salary? The tried and true path to UK career success is through the crucible of the business school classroom, whether for a business master's degree, like a Master in Management or Master of Finance, or an MBA. The skills you'll develop, the connections you'll make, and the opportunities you'll be exposed to through the graduate business school experience can take your career to new heights and pay off over the course of your career again and again.
Read on for our top tips and resources for prospective business school students interested in enhancing their career opportunities in the United Kingdom.
Earning a graduate business school degree could be the key to unlocking your UK career success
Earning a spot among the managerial ranks at a top firm in a country like the United Kingdom isn't easy, but nothing worth doing ever is. With such fierce competition, differentiating yourself is crucial, and going to business school and earning a business master's or MBA can help you do just that. Here are three reasons why studying at business school will help propel your management career in the UK:
UK network. Tap into a local network of like-minded professionals who can offer you career support, industry insights, and even job opportunities.
Practical experience. Open up opportunities to build your managerial skills, both inside and beyond the classroom, including with UK-based internships.
Soft skills and leadership development. Challenge yourself to take the lead on group projects and work with a diverse, global cohort of classmates that UK programs attract.
Read more: Want a Career in Management in the UK? Here Are 3 Ways Business School Can Get You There
Despite COVID-19, it's actually a good time for post-graduate jobs in the UK
2020 has been a rollercoaster year for the entire world, and the UK is no exception. January marked the end of the long Brexit process as the UK officially withdrew from the European Union. While the country prepared to reorient its position on the world stage, a global pandemic swept over and threw the UK into total lockdown.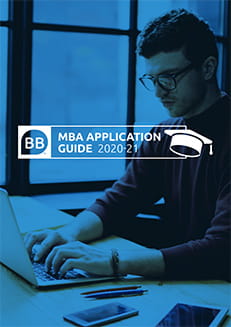 The outlook, however, is already looking considerably rosier than it did three or four months ago. Andrew Bailey, governor of the Bank of England, said in August that the lockdown's economic impact was not as great as expected, with consumer spending already close to pre-COVID January levels.
Read more: Why Now Is a Good Time for Post-Graduate Jobs in the UK
While there are fewer jobs on offer, positions are certainly still available for high caliber candidates. Companies across different sectors are looking for employees with diverse, agile skills that will help them navigate the turbulent months and years ahead.
While the retail, hospitality, and entertainment sectors have taken a serious hit, the UK remains a strong destination for a diverse range of careers. Finance is particularly strong in the UK. London houses many of the world's largest financial institutions, like Goldman Sachs and JP Morgan, and remains a popular career destination for many business school graduates.
Read more: Companies Expect MBA Hiring to Return to Pre-COVID Levels in 2021
In addition to traditional banking roles, fintech is an increasingly popular area which promises to change and disrupt the financial sector, with opportunities in trading, contactless payments, and fintech infrastructure.
Learn how you can increase your chances of succeeding in a competitive finance master's program.
Top employers trust that UK business schools will teach the latest, most in-demand skills
Even as the pandemic continues to shake global economies and shape the future of work, the confidence of corporate recruiters in the skills and abilities of graduate business school talent remains strong. In fact, 9 in 10 respondents to this year's Corporate Recruiters Survey indicated they are highly confident or confident about the ability of business schools to prepare students for success in their organization.
As a part of the survey, European employers were asked to identify the skills they see as most important for business school graduates to possess for their current job openings. The findings show that 82 percent of employers look for learning, motivation, and leadership—which are all among the top skills business leaders seek.
Read more: Four Skills European Employers Want in Business School Graduates
Contrary to the belief that you are born a leader, business schools know that leadership is something you can learn, practice, and hone. Business schools are often dubbed "leadership factories" on account of the large number of C-suite executives who graduate with MBAs or business master's degrees.
Take the quiz: Which Famous MBA Started Out Like You?
In addition, European employers rank interpersonal or soft skills highly, with 79 percent of employers actively looking for them in their business school hires according to the survey findings. Such skills involve listening, being supportive, and giving and receiving feedback.
In a survey of full-time MBA alumni, 4 in 5 agreed that business school played a meaningful role in developing their soft skills. This is, of course, by design. business school experience constantly requires students to put their soft skills to the test in situations like team-based assignments and classroom case study discussions.
Read more: Companies Need Managers with Soft Skills Now More than Ever
New post study work visa changes benefit international students
UK management career opportunities aren't limited to UK citizens, and business school is a common pathway for non-UK citizens to earn a spot at a top UK firm. In fact, recent changes to the UK post-study work visa are good news for prospective international students who are considering UK business schools and are interested in continuing their career there.
Read more: How Changes to the UK Post-Study Work Visa Benefit International Students
The Graduate Route is a new UK post-study work visa which will be available starting in the summer of 2021 to any student holding a valid Tier 4 student visa. Students will have to apply for the Graduate Route before their Tier 4 visa expires.
Students are eligible if they are currently enrolled in a program or are set to start a program that finishes in summer 2021 or beyond. The new UK post-study work visa lasts for two years; during that time, graduates are free to work or look for work.
Earning your best GMAT exam score can set you apart in the business school admissions process
Putting your best foot forward in the business school admissions process begins with achieving your best GMAT exam score. MBA and business master's programs at the UK's leading business schools accept the GMAT exam because it's a proven predictor of your ability to succeed in their classrooms. Applying with a competitive GMAT exam score demonstrates your commitment and motivation and helps you stand out in the admissions process.
Read more: GMAT Exam Prep: Three Steps to Identify Your Testing Strengths and Weaknesses
Learn about the five ways to tailor your GMAT prep and access other useful prep resources, like the 8-week study planner and the GMAT Mini Quiz.
Wondering how much time you need to devote to prep? Use our interactive tool to estimate your required study time and receive a study plan tailored to your available time.