Tips for Finding a Job or Internship in Europe
Tips for Finding a Job or Internship in Europe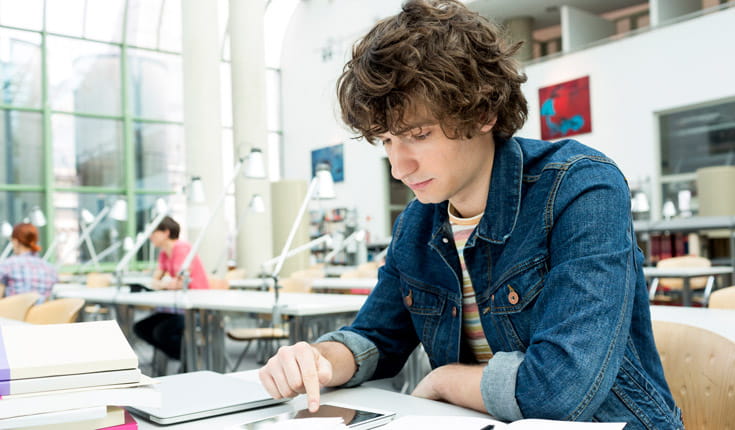 Europe is a dynamic market for international b-school graduates, but only under the condition that you design a well-thought career plan.
Valerie Leroy is Career Resources Director at HEC Paris.
1. Know Yourself and What You Want
Self-knowledge is an absolute prerequisite for choosing between several equally good options. In fact, it is sometimes impossible to choose unless you have a real understanding of your core identity and intrinsic sources of motivation! It is also an essential lifelong skill to acquire as you enter into the European job market where adaptability and personal branding are key determinants of success. Several tools and processes can be used to get you know yourself better: personality tests, online career guidance assessments, exchanges with professors, etc. They will allow you to identify what you like most, which European country you would suit you, the type of environment you would perform in, but also to be fully aware of your skills and of your selling points.
2. Know the Market
Of course knowing yourself can only be useful once you have confronted the real job market. It is necessary that you investigate various country markets, sectors and job functions in order to find your own path. Considering what you now know about your interests and sources of motivation, which European culture and what job will suit you best? Is it a long-term or ideal objective that will require other steps before? Is it, on the contrary, the destination you want to reach first? A good way to answer these questions—apart from internships—is to multiply informational interviews with people you meet in your everyday life, in career fairs, etc. Have you been to France? What did you think of the working methods in the finance sector? Did you like your consultancy experience in London? You can ask all the questions you need in order to gain not only information and inspiration, but also, possibly, valuable, international and lifelong professional contacts.
Then, you need to investigate the job market as a whole—the professional, legal, and economic aspects of the environment you wish to be a part of. This first means finding out about country specifics regarding economics and sectors.
Then you must investigate company cultures and the implications of company size, finding out about visas, and about recruiting criteria and deadlines. The key is obviously to balance your ideal scenario with reality constraints. You'll find a lot of information on the Internet, but your school or university should be the best place to attend conferences and workshops, to exchange with alumni and to ask for advice.
3. Design Your Plan and Strategy
Getting to interview "insiders" from the professional world is not a one-day job. In order to design your career outline, you absolutely need to talk with them, as early as you begin your curriculum, about their job reality, the path they followed, their motivations, the difficulties they faced, the things they would do differently, etc. These persons can also recommend other contacts for you to speak with and this is the way a virtuous chain is created, that will bring you towards a defined career plan.
What will also help you in this step is to learn about advanced networking techniques, salary negotiation in the target country, and most importantly about the specifics of working across borders. This objective is certainly very attractive but needs to be thought through carefully and well planned. It's crucial that you identify the key competencies you must have when working outside of your home country and find a methodology for building a successful international career. Mentalities, habits, working and communicating methods can drastically change from one European country to another, you must be aware of that before you postulate and get job interviews. Europe is not a uniform continent.
4. Just Do It

No one can know you better than you. It's your job—before finding a real one—to identify your assets, what differentiates you and your added value for the company. All the steps you have followed before should make this one easy for you. But talking about you is not enough. Your ability to listen, to ask questions and to engage in a conversation with your interviewer shall not be underestimated. It will show your interest in the company and the job, and prove you are capable of analyzing a situation and giving relevant proposals.
Moreover, it's highly recommended that you participate in career fairs (some schools organize many, in very diverse fields and sectors) and other career events (mock interviews, round tables, workshops organized by your institution). Career fairs gather hundreds of recruiters; it is the best place to enlarge your network, ask questions to many insiders, and to practice delivering your message clearly and convincingly.
Finally, you will start your job hunt. For that, your rigor and time, as well as project-management skills, will be your best assets. You should create your own tools to optimize your search and have an accurate vision of the jobs you applied, the dates that you sent your application and the ones for which you should call the recruiter, the arguments you have presented, etc.
It is also indispensable that you fully use the advantages of the Internet to run your networking and job search. Don't forget to update your LinkedIn and Facebook profiles, to make sure none of your posts will give a bad image of you and your ability to perform.
Study in an International Institution

These recommendations are an essential basis to start your job or internship search in Europe. But completing your curriculum with a degree in an international institution is certainly the best gateway to the international job market. High-ranked universities and business schools (like HEC Paris) display an international faculty, campus, and reputation based on placement figures, ties with the professional world, and career center's efficiency. Working hard to enter such an institution is the first thing to do to prepare your future career.