What Biden's Win Could Mean for US B-Schools and International Students
What Biden's Win Could Mean for US B-Schools and International Students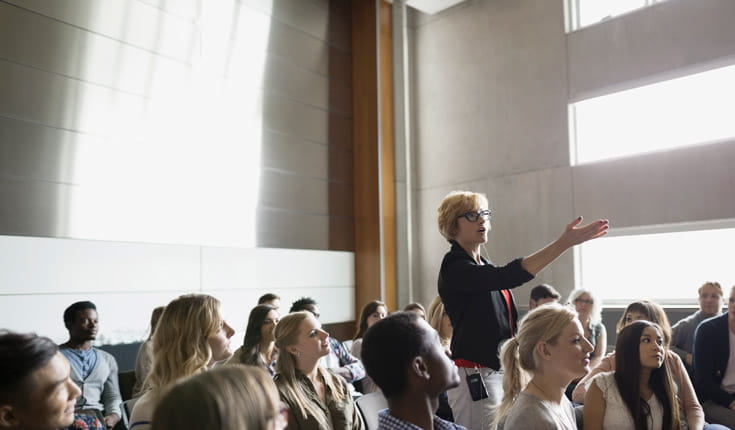 Joe Biden's victory in the 2020 United States election could mark a major turning point for the world's leading international business school study destination. While most people are aware of the major contrasts between the incoming and outgoing presidents, understanding the nuances of what Biden's leadership means for prospective international students who want to study in the US is less obvious.
To better understand where we're going, let's first look at where we've been. Before we dive into Biden's policies on student visas and mobility, it's pertinent to revisit the state of these issues under President Trump.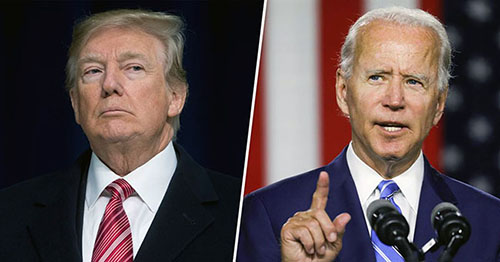 Image of outgoing US president Trump, left, and US president-elect Joe Biden, right
Trump's stance on US visa policy
While there are many contrasts between President-elect Biden and outgoing President Trump, perhaps none is more important to US business schools than the one on immigration and visa policy.
Traditionally, attending a US business school has been an opportunity many international students dreamed of and aspired to. However, under Trump's leadership and restrictive international visa policies, US business schools' reputation for accepting international students has been majorly damaged—so much so, that in 2019, the Graduate Management Admission Council (GMAC), reported a 13.7 percent decline in applications from international students.
Trump's continued attacks on international visas, which most recently involved proposing a time limit on the F1 Visa, presented barriers for many international students looking to study in the United States. Recent proposed changes, and their ultimate reversals, to student visa policies in the United States have left international students feeling lost, confused, and most importantly, unwelcome.
Unfortunately, Trump's temporary suspension of the issuing of new H-1B work visas for foreign workers will hold until the end of 2020. This extension also extends to L-1 visas, which is an alternative to the H-1B Visa that allows migrants to be employed for a US company with global operations and return to work for the company in the United States.
"Internationally, [Trump's policies] create a sentiment that immigrants aren't welcome in the US," says Geoff Basye, global public relations director at GMAC. In a survey of Chinese and Indian candidates, over half said the current US political environment prevents them from applying to US schools.
Biden's stance on US visa policy
While Biden hasn't formally introduced his plans on student immigration, there is significant reason to believe that Biden would work to reverse many of Trump's restrictive policies on immigration and visas, which he has openly deemed "racist," in recent months. Experts on the topic describe Biden's victory as a welcome result for international students, and international students can expect immigration restrictions to be eased, and visas made far more accessible under his leadership. In short, Biden's victory is a win for those looking to study in the United States.
Biden's thoughts below on immigration policy can be translated to his views on student mobility, as well:
"Immigrants are essential to the strength of our country and the U.S. economy. When immigrants choose to come to the U.S., they bring their unique traditions and contributions to the rich cultural tapestry of our country. They are also a key driver of economic growth…currently, we are not taking advantage of America's ability to attract the best and brightest workers in the world. – US President-elect Joe Biden
The state of the US economy under Biden
Though COVID-19 has wreaked havoc on the American economy, many financial institutions predict a speedier economic recovery under Biden's presidency. Goldman Sachs ascertains that although Biden is proposing higher taxes for corporations, he's also ensured a large amount of government spending, which paired with low interest rates, could help lift the economy out of recession. Further, Biden's win increases the likelihood of a $2 trillion stimulus package being passed, which could make a major positive impact on the state of the economy.
Moody's predicts a quicker economic recovery under Biden as well—and expects Biden's presidency will create upwards of 18 million jobs, with the economy returning to a low unemployment rate of approximately 4% by the end of 2022.
Lastly, Biden working with what looks like will be a Republican Senate increases the likelihood that we will see more moderate policies and economic stability arise from the United States in the coming months and years. This is reassuring news for international students looking to work in the United States after post-graduation.
Moving forward under Biden's leadership
The result of the 2020 US presidential election means the decision-makers responsible for policies affecting international students are exiting stage left while a new team moves in. And while it's not always possible to know what exact changes will occur with a new administration, it's a safe bet Biden's leadership will result in more accepting, welcoming and lenient visa and immigration policies.
Learn everything you need to know about studying in the United States, below.