Why the Executive Assessment?
Designed specifically for the experienced professional, the Executive Assessment:
Evaluates your business school readiness
Values the knowledge and real-world experience you bring to the program
Allows you to use your results to sharpen your skills before your program begins
Offers the convenience and flexibility you deserve – minimum preparation, short exam time at 90 minutes, and easy rescheduling options
Offered both online and at a test center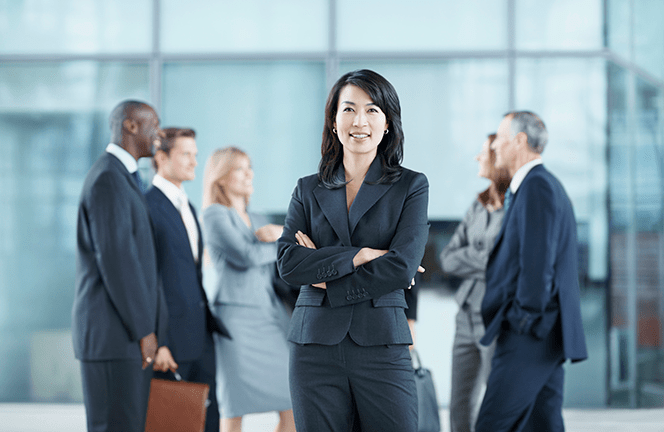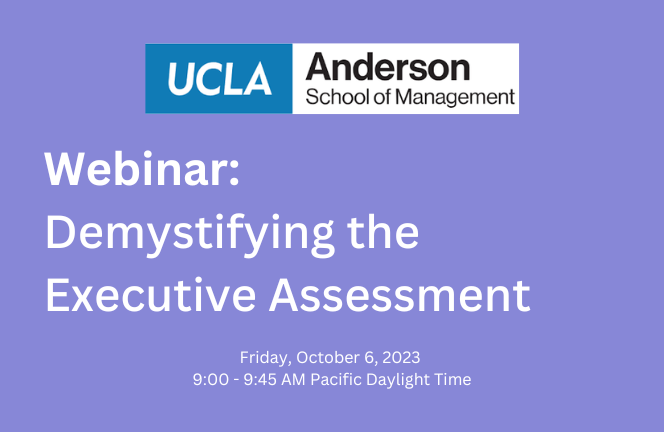 Webinar: Demystifying the Executive Assessment
October 6, 2023 | 9:00 - 9:45 AM PDT
Curious about the Executive Assessment? Is this the right test for you? Join UCLA's
Anderson School of Management
and GMAC representatives as they provides insights into the assessment and tips on how to prepare for it.