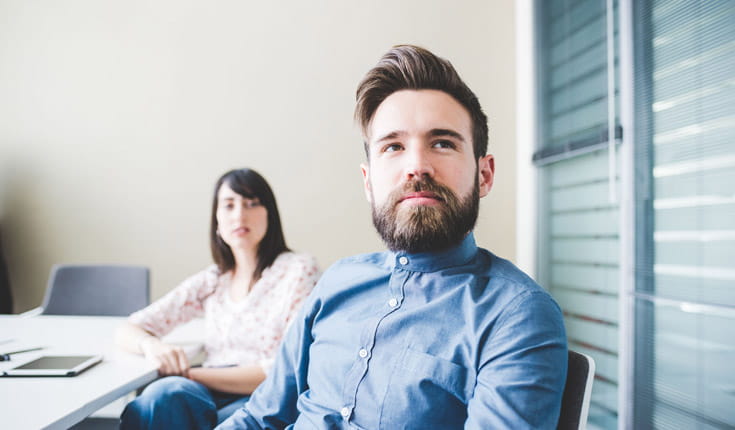 We hear the term "MBA" all the time. But what does an MBA really signify, and what can it do for your career? Discover all you need to know about how an MBA can propel you forward professionally.
What is an MBA? A Master of Business Administration, or MBA, is a general graduate business degree that teaches students technical, managerial, and leadership skills. Earning an MBA gives you valuable business acumen, expands your professional network, and creates new opportunities. It's an ideal option to consider whether you want to accelerate your career trajectory, transition to a new industry, or become an entrepreneur.
What can you expect from an MBA degree?
What you can expect from an MBA ultimately depends on the curriculum you choose. MBA programs come in many different shapes and sizes, from full-time one- and two-year programs to part-time, flexible, online, and executive MBAs (EMBA). Some programs offer courses in-person, while others are online or a hybrid of both. Weigh factors such as your level of experience, the program's location, and your employment status as you evaluate which MBA program is right for you.
An MBA is a generalist degree that covers a variety of business principles, such as accounting, economics, finance, and marketing. Throughout your program, you'll apply ideas from the classroom during real-world consulting projects and gain exposure to an array of business functions. You'll also learn from your classmates' and others' practical experience via group work and case studies. The end result is a comprehensive set of business and management skills you can apply to a wide range of industries and career tracks.
How to know if an MBA is right for you
If you're looking for more flexibility after graduation and hoping to gain skills that all employers value, then pursuing an MBA degree is right for you. This flexible degree provides the in-demand capabilities you need to take on a managerial role, break into a new industry, or simply earn more money.
MBA programs attract applicants with work experience from all industries. While there's no perfect time to pursue an MBA, most programs prefer or require prior experience—some more than others. For example, most applicants to full-time MBA programs have between three and six years' experience, whereas most Executive MBA applicants have 10 or more years' experience, according to the Application Trends Survey from the Graduate Management Admission Council (GMAC).
However, there are programs designed for recent bachelor's graduates, as well as programs for recent graduates who did not study business as undergraduates. When it comes to MBA candidates' undergraduate studies, more than half hold nonbusiness-related degrees (54 percent), while 46 percent have previously studied business.
How long does it take to get your MBA?
The duration of your MBA depends on which program format you choose. On average, full-time MBAs take 18 months to complete, followed by EMBAs (20 months), and professional MBAs (26 months part time, flexible, and online). Most prospective MBA students prefer full-time enrollment with in-person coursework; however, different programs are appropriate for different students. Read more about full-time two-year MBA, full-time one-year MBA, and part-time MBA programs to help you decide which best meets your needs.
Another graduate business degree option is a Masters in Management (MiM), which also takes an average of 18 months to complete. This option is perfect for recent bachelor's graduates with little or no work experience.
🏛 Read more: The Key Differences Between a Master in Management and an MBA
What can you do with an MBA?
An MBA degree can help you break into competitive industries, land a job away from home, or help you secure an executive role. B-school alumni are employed across a range of industries, including products/services (20 percent), technology (17 percent), and finance/accounting (15 percent). Job functions also vary, with the most common being general management (24 percent), finance/accounting (21 percent), and marketing/sales (18 percent). Engineers are also ideal MBA candidates, as this degree provides them with valuable management and entrepreneurial skills that are not usually part of an engineering degree curriculum.
💼 Read more: An MBA Open Doors to a Variety of Careers
While recent alumni tend to be employed in mid-level positions (49 percent), many earlier graduates climb to senior, executive, or C-suite positions. Furthermore, an MBA can help you become your own boss; 1 in 10 B-school alumni are entrepreneurs who founded their own companies.
Why should you choose an MBA?
When full-time MBA alumni were asked about the value of business school, the vast majority consider their degree personally, professionally, and financially rewarding (95 percent, 91 percent, and 79 percent). According to the Association of International Graduate Admissions Consultants annual survey of MBA applicants, the top reasons candidates choose an MBA are to: acquire new skills, gain access to job prospects, change careers, access a strong network, and increase their salaries.
Additionally, graduate business degrees make you more marketable, which often translates to higher wages. Find out how much you could earn post-MBA by using our interactive salary calculator and watch this short video on why your peers chose to pursue an MBA.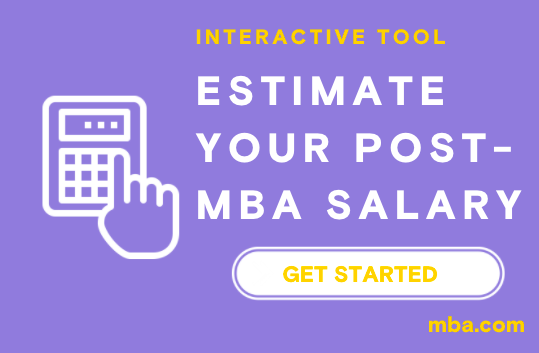 Expert tips for planning the next step of your career
Every journey needs a plan. Whether you're just starting out, trying to get promoted, or considering a career change, taking the time to create a career plan is important to thinking through and envisioning the path to the career and life you desire.
Early Profile Guide
Get step by step assistance in answering questions about why you're pursuing a graduate business degree.