MBA in Accounting or Masters in Accounting: Which is Right for You?
MBA in Accounting or Masters in Accounting: Which is Right for You?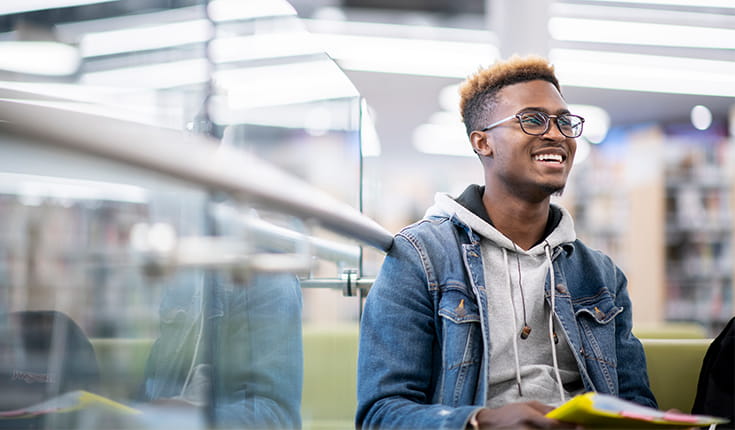 Accounting continues to be a growing industry to join. Over 700,000 new businesses are created every year in the US, and financial management including accountancy, are essential to ensure the success of those new ventures.
As tax administration, global business interactions and unprecedented events continue to shape the world, accountants are key experts needed to support the ever-evolving business landscape. But are MBA programs in accounting right for you?
What is an MBA in Accounting?
An MBA in Accounting program covers the core business administration courses of the general MBA course such as leadership skills, operational systems and management styles. This means students gain holistic business skills which benefit their future career, wherever they may end up. It also provides a specialized focus in the accounting courses electives, preparing them to become certified public accountants (CPAs) if they so wish.
What's the difference between an MBA in Accounting and a Master's in Accounting?
An MBA in Accounting is a generalized business degree with specialist modules. You will receive a fundamental MBA education that offers core courses in business administration and business strategy with a choice of accounting electives to take. The accounting courses will offer more in-depth knowledge on topics such as financial reporting, strategic management and forensic accounting.
An Accounting master's degree however, is a lot more focused on specific accounting skills. Students of an accounting masters may not be studying at business schools and will have less opportunities to learn about generalized business practices, making their degree less universally applicable to different business sectors.
What is the benefit of an MBA accounting program?
The benefit of an MBA in Accounting instead of a Masters in Accounting, is the range of topics you gain knowledge in. The MBA accounting program gives you a generalist business and management education alongside the specifics of accounting. Acquiring a combination of these skills and knowledge is a great start to your accounting career.
Prepares students for leadership roles
An accounting program can improve your ability to secure future leadership roles and gives you a great basis for negotiating higher salaries. The social learning environment of an MBA is also an excellent springboard for networking with other professionals across business fields.
Prepares graduates for the CPA exam
An MBA in accounting appeals to a lot of professionals who are looking to become a certified public accountant, or a certified management accountant and following graduation, many people will apply for the CMA or CPA exam.
Some MBA accounting courses allow students to take the required financial accounting or managerial accounting courses that contribute towards the CPA exam during their studies, and many offer an online MBA option for more flexibility.
Here is what to look forward to in an MBA in Accounting: Who is it for, what the financial accounting course entails and what career prospects and salary expectations you may find in an accounting career after completing the MBA.
Who is an MBA in Accounting for?
An MBA in accounting is geared towards mid-career professionals, people who have had some experience in the field already, or a business professional who is looking to make a career pivot and acquire some more specific accounting knowledge. A course like this is less appropriate for someone who has only very recently completed an undergraduate degree.
How long does an MBA take to complete?
An accounting MBA program is a longer time investment than an accounting masters. It usually takes 2 years to finish an MBA program, although some European universities offer a 1 year program, but it does provide a deeper knowledge base for professionals who want to take the next step in their careers. It can lead to careers such as Chief Financial Officer or an Auditor, as well as a certified accountant.
There are lots of different ways to approach MBA accounting programs, but it is important to keep in mind that a full-time MBA program requires your full attention, and you will not be able to work full time alongside it. There are also more online options for MBA programs than ever before, an MBA in accounting online would give more flexibility and allow students to juggle work and study simultaneously.
Popular Accounting MBA programs
When it comes to choosing the right school for your MBA accounting program, there are a lot of factors to consider. It may have been some time since you were in your undergraduate degree, so perhaps your priorities for an MBA program have changed. Location, school ranking, length of course and cost are just a few you may want to research. Here are a few of the leading MBA accounting programs to aspire to.
United States
The Wharton Business School is ranked as the best Business School in 2023, and has the largest alumni network in the country, including the former CEO of Apple Inc, and the current CEO of LinkedIn.
They offer an MBA with an accounting concentration that focuses on data collection and analysis. The Wharton program also offers a flexible curriculum allowing students to take the necessary courses that contribute towards the CMA / CPA exam accreditation.
Alongside Wharton, The Booth School at the University of Chicago is another well-respected MBA program with an accounting concentration. It offers students a multidisciplinary approach to the MBA with many different accounting electives to choose from, such as:
Accounting for Entrepreneurship

Managerial Accounting

Economic and Regulatory Issues in Complex Deals

Financial Accounting and Cost Analysis

Financial Statement Analysis
Europe and the UK
The Judge Business at the University of Cambridge is a leading choice for a one-year MBA program. They offer an MBA with the ability to take accounting coursework.
Cambridge has an international reputation of excellence, therefore graduates of the program are well compensated in their chosen post graduate careers. The most recent graduate class of the Judge school MBA had an average salary of £96,429 (approximately $119,291).
What accounting courses are available on MBA programs?
An MBA in accounting will offer a mix of core modules on generalist business topics and elective courses focusing on your accounting specialization. Depending on the MBA program you choose, a division between core and elective courses will be offered to you. Here are some examples of different courses you may encounter during your MBA in accounting:
Core courses
Leadership and teamwork

Microeconomics for managers

Regression analysis and statistics

Introduction to corporate finance
Elective courses
Accounting students can choose from a variety of accounting modules within their accounting concentration. The options vary between MBA programs in different schools, some common electives are:
Advanced financial accounting

Financial reporting and business analysis

Tax and business strategies

Accounting for complex financial structures
What careers does an accounting degree lead to?
Financial accounting
The most obvious career choice after graduating from an Accounting MBA program is to join the accounting profession. An Accounting MBA degree can prepare students to take the CPA (certified public accountants' exam), in fact statistics show that students who have completed an MBA have a much higher pass rate of the CPA exam, than those who don't.
Once you are a licensed certified public accountant, you can work in financial accounting across many business sectors. An accountant is a person responsible for tracking the revenue and outgoings of a business. Accounting work comes in all shapes and sizes such as working in a team for international corporations or accounting firms.
It is also possible to be your own boss and offer freelance accounting services by managing the accounts of multiple businesses yourself. For example, you can specialize in tax accounting for small businesses, and work from home to offer accounting online.
Managerial accounting
Account management is also one of the most popular accounting jobs, that involves managing the relationships between a business and its clients, most likely working in a team alongside project managers and sales staff to keep clients happy.
Analyst
It is also possible to become an analyst after an Accounting MBA degree. A financial analyst takes on the role of monitoring market movements to make recommendations to the company's executives that are most lucrative. Alternatively, a budget analyst helps a company track and manage spending, in order to control funding levels, based on cost and benefit data collected.
Green Accountancy
Careers in the green economy are fast becoming popular with new graduates. An environmental green accountant focuses on how a business can invest its capital into environmentally conscious endeavors, and makes a smart choice for the future.
Salary expectations for a post MBA Accounting career
An MBA in accounting can lead to higher salaries and better job security in accounting jobs. According to the Labour Statistics Bureau, those who pursue an MBA or another form of additional education after a bachelor's degree, can expect better job security in their chosen field, such as corporate accounting.
As of 2022, the average salary for an accountant with an MBA qualification, is $95,000, which is around 20% more than an accountant with only a bachelor's degree, making an MBA an important step to consider.
The varied career options that the Accounting MBA will offer means the salary can vary widely. But it is clear that accounting MBA programs will prepare students with excellent accounting knowledge, that will increase the ability to acquire desirable yearly take home.
The Cost of an MBA in Accounting
The cost of your MBA in accounting will depend on the duration and location of the accounting programs you select. The Wharton school at the University of Pennsylvania tuition fees are currently priced at $84,874 per year, for the two-year course. Federal financial aid options also vary from school to school.
Whereas the European and UK MBA in Accounting are more likely to be one year in length instead of two. The cost of the Judge School at Cambridge University is $55,650.00. It is also possible to consider taking an online MBA program in accounting that may be more affordable.
Online MBA programs also vary in cost. An online MBA degree at Penn State University costs $56,880.00 for the total credit hours needed to graduate from the program. Whereas the online MBA offering at Maastricht Management school in the Netherlands costs approximately $35,316 for the two-year, part-time program.
Does that mean an MBA in Accounting is right for me?
If you are looking to move forward in your career in financial accounting and seeking to boost your salary prospects or start your own accounting business, then the MBA in Accounting is right for you. Combining the general knowledge learnt through the MBA with the accounting skills of the accounting specialization, means you are well suited to enter the complex landscape of public or managerial accounting.
MBAs are all about you, the more effort you put into your studies, and the time spent networking with other accounting students and professionals will lead to a better MBA experience. The increased salary expectations are likely to offset your investment in the Accounting MBA program you choose.