Is an MBA in Economics Right for You?
Is an MBA in Economics Right for You?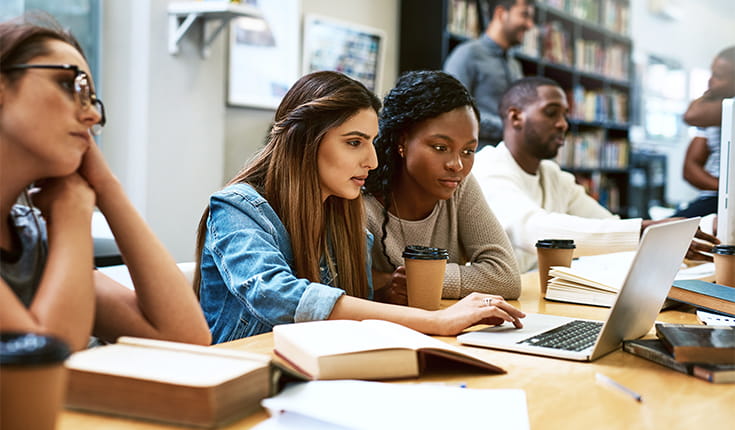 An MBA program is a smart choice for anyone looking to gain transferable skills, a wide network of valuable contacts, and not forgetting a hefty salary bump. An MBA with an economics specialization could allow you to acquire fundamental business skills while honing your specialist knowledge.
An MBA in Economics is ideal for those looking to flourish in various business areas, including finance, technology, consulting, and marketing.
But how do you know if an economics MBA is right for you? Here's everything you need to know to decide whether an MBA in Economics is the right choice to pursue your ideal career.
What is an MBA in Economics?
Before delving into the specific courses and schools offering this specialization, let's explore what an MBA in Economics is.
An MBA in Economics is a traditional MBA with a specialization in economics, or electives that focus on economics. By opting for this, you'll develop a thorough business education rooted in economic principles.
Unlike a master's degree in economics, which focuses entirely on business as it relates to economics principles, this is essentially a traditional Master's in Business Administration but with a specialization in economics, and how it shapes business.
Business schools often combine economics courses with relevant specializations such as the digital economy, public policy, and finance. These degrees stress the development of tools, concepts, and techniques that prepare students to serve the needs of business and financial communities.
Graduates of an Economics MBA are eligible for a wide range of positions, including pricing analyst, a role in global management, and financial analyst.
An MBA with an economics concentration will also provide you with the leadership skills necessary to pursue careers in government agencies, private sectors, or in a company's upper management.
An MBA in Economics degree stresses the development of tools, concepts, and techniques that prepare students to serve the needs of business and financial communities.
Who is an MBA in Economics for?
If you are wondering whether you are suited to an MBA in economics, look no further. A graduate degree in economics allows for a wide range of positions, so it can lead to an abundance of opportunities.
An MBA in Economics differs from a Master's in Economics. While most Master of Economics programs are aimed at pre-experience and early experience applicants, MBA students already have some work experience to draw upon. An MBA specializing in economics is designed for senior-level professionals with three to five years of experience.
Some MBA in Economics applicants will already be professionals working with, while others might work in a different industry and want to pivot to an economics-focused role.
MBA in Economics course structure
An MBA in Economics degree at a business school will still give you the core classes Master of Business Administration degrees are known for, including finance, organizational leadership, and business management but dives more deeply into areas such as risk management and microeconomics.
An MBA is designed to be an interdisciplinary degree, with studies in a broad range of areas, from accounting to marketing and information technology. Students learn technical skills about analytics and how businesses work and receive more personal, soft-skill training in the personal skills required for business success, such as ethics, leadership, and communication.
An Economics MBA curriculum, as with standard MBA programs, follows a general pattern: core business classes, economics concentration classes, and an experiential learning component. Because an MBA in Economics is primarily a business degree, your business core will comprise around nine courses, while the economics concentration will be limited to around four courses.
If you study at business school in the US, you can take elective economics courses in your final year of the program, which will allow you to gain a firm understanding of business administration practices before you start to specialize in your chosen degree.
The structure of elective courses can differ depending on your future goals and what career path you want to take. For example, those looking to get into finance may choose to specialize in courses such as Asset Management or Corporate Finance.
The electives you choose allow you to personalize your economics degree further and tailor your MBA journey to your personal goals.
MBA in Economics core subjects
An MBA in Economics will prepare you for a range of industries through theoretical and practical lessons where you will gain a broad understanding of the sector and take on real-world problems.
You'll combine general business management knowledge with economics-specific studies during an MBA with an Economics specialization.
This means studying core topics such as strategy, operations, marketing, and accounting, along with an economics syllabus that will include compulsory core MBA economics subjects, such as asset management or microeconomic theory, and some elective options.
MBA in Economics electives
Overall, the MBA Economics curriculum can be as broad or as specialist as you make it depending on the elective subjects you opt for.
The range of economics modules you can choose from varies school by school, but the following economics subjects are usually included in most, if not all, MBA in economics degrees:
Financial accounting
Marketing
Supply chain and operations
Data analysis and statistics
Managerial economics
Econometrics
MBA in Economics specializations
Some MBA programs allow you to specialize your advanced degree even further. For example, Wharton's MBA in Business Economics and Public Policy major separates courses into two areas: international policy and domestic policy.
International policy is aimed at students interested in careers in international organizations, government positions involving international commercial affairs, and international corporations.
The domestic policy is aimed at those interested in careers at consulting firms or governmental organizations specializing in regulatory authorities, public finance, urban economic policy, and private sector business.
Best MBA in Economics Colleges
United States
Studying economics electives during your MBA, but several schools offer specializations that allow students to gain a deeper insight into how economics can be applied in the corporate world. Wharton is one of the M7 Business Schools and as well as an Business Economics and Public Policy major, it also has courses in Financing and Managing Government, Risk and Crisis Management, and Public Finance and Policy.

Another program which provides an Economics specialization is NYU Stern.
Stern's specialization in Economics stresses the development of tools, concepts, and techniques that prepare students to serve the needs of business and financial communities. Students can choose between a number of courses, including Economy and Financial Markets, Advanced Macroeconomics, and Behavioral Economics: Decisions and Strategies.
Europe
In the Netherlands, the Maastricht School of Management offers the Digital Economy expertise track. From digital commerce and marketing, big data, and fintech to Industry 4.0, the digital age has an ever-increasing impact on our daily lives. The Digital Economy MBA Expertise Track offers courses in Digital Commerce and Marketing, Big Data & Business Analytics, FinTech, and Industry 4.0.
Online or part-time MBA in Economics
If you are hoping for an MBA with Economics major but want to stay close to home, continue your career, and not rack up large student loans, there are options other than full-time studies.
Schools including Mercer University and Carnegie Mellon in the US, offer an Online MBA with an economics focus.
Many part-time MBAs also allow you to tailor your studies toward economics through your choice of electives. Imperial College Business School, Northwestern Kellogg, and Berkeley Haas are among these programs.
MBA in Economics cost and ROI
Whether you choose a specialization or do a general degree, an MBA is a significant investment. According to the BusinessBecause Cost of MBA Report 2022, the average cost of studying at one of the world's top MBAs is US$189,000.
This is an undeniably daunting sum; at top US schools, the cost is often more, with NYU Stern costing US$246,506. US Schools often run at higher rates as they are generally two-year programs, which is why you could consider Asia or Europe.
According to the report, MBA programs in Asia and Europe have a lower cost. CEIBS in China is the lowest of the top 20 at US$84,500, while HEC Paris costs US$107,400.
These costs are still high, so it should be comforting to hear that MBA programs are synonymous with a strong Return on Investment (ROI), from career progression to higher salaries to an extended network of valuable contacts.
Career prospects after MBA in Economics
The transferable skills MBA students gain during an economics program make it a diverse and well rounded degree that could elevate your career opportunities in the business world and financial markets.
Those with deep business knowledge and understanding of economic concepts are particularly suited to roles in areas such as:
Asset management
Corporate finance
Equity and fixed income research
Government
International finance
Public finance
Real-estate finance
Top companies hiring MBAs in Economics
There is a myriad of career opportunities out there for MBA graduates who specialize in economics. Employers highly value MBA programs for their rigor, and high-level training.
In a poll of 941 employers, the Graduate Management Admission Council (GMAC) found that 92% intend to hire new MBA graduates in 2022. The GMAC report further found that nearly nine in 10 are either highly confident or confident in the ability of business schools to prepare students to be successful in their organizations.
One of the perks of an Economics MBA is its flexibility. The principles of economics are at play in every sector so that you won't be limited to one industry. Some sectors you can look at entering are:
Finance
Government
Consulting
Insurance
Retail
Manufacturing
Marketing
Telecommunications
MBA in Economics average salary
MBAs are an effective way to raise your salary. The median starting salary for MBA graduates at US companies in 2021 was projected to be US$115,000, according to a 2021 corporate recruiters survey from GMAC. That's US$40,000 higher than projections for direct-from-industry hires and US$50,000 higher than job candidates with a bachelor's degree.
The average starting salary changes depending on the industry you choose to pursue, but with an Economics MBA, your options are various.
For consulting firms, the average starting salary for MBA graduates is US$147,178; for financial services it's US$138,834; for roles in technology it's US$128,44s, and for government roles, it's US$87,675.
All these are a jumping-off point; with the skills and training MBA graduates have received, salaries will likely increase more rapidly than without an MBA.
MBA in Economics eligibility and admissions
To be eligible for an MBA in Economics at most universities, you must hold a four-year bachelor's degree from an accredited college or university in the US or an equivalent degree from a foreign country.
If you're applying for an English-speaking university, you will need to prove you are fluent in English. For those who still need to complete a degree in English, you will need to take the TOEFL, IELTS, or DET exam.
In your application, you will also need to prove experience in an area of economics and demonstrate a strong intellectual ability, superior interpersonal skills, and a desire to create value for business and society.
Business schools will evaluate candidates holistically across three criteria: academic profile (including the GMAT), professional achievements, and goals and personality.
Ready to apply for an MBA in Economics? If you're looking for more guidance on starting your MBA application, download the Full-Time MBA Application Guide.