Interactive Tool: Estimate Your Post-MBA Salary
Interactive Tool: Estimate Your Post-MBA Salary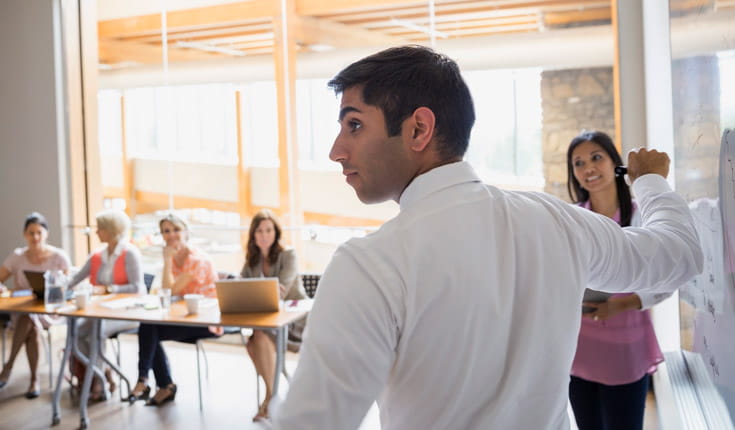 Find out how much money you can earn after business school.
The world of business is broad, encompassing a wide range of careers and levels, each with its own set of responsibilities and salaries. For example, a C-suite executive in manufacturing earns a median annual salary of $255,000, while an entry-level professional in the technology sector earns a median annual salary of $75,000. So, what salary can you expect if you get an MBA or business master's degree? That depends on a number of factors unique to your situation, including your industry and job level.
We made it easy for you to take these factors into account by building an interactive tool that lets you estimate the salary you can expect after you get your degree. Simply choose your industry and job level and press "go". Our tool will tell you the difference between salaries with and without a postgraduate business degree.
*All salary data is reflected in US dollars.
Source: Graduate Management Admission Council. (2018). Alumni Perspectives Survey. Based on 6,113 alumni working in the United States.
For more information on the benefits of a graduate business degree, explore content like "the ROI of an MBA" or the different types of graduate business degree. For information and advice from industry experts, sign up for an mba.com account.