MBA Application Rounds Explained
MBA Application Rounds Explained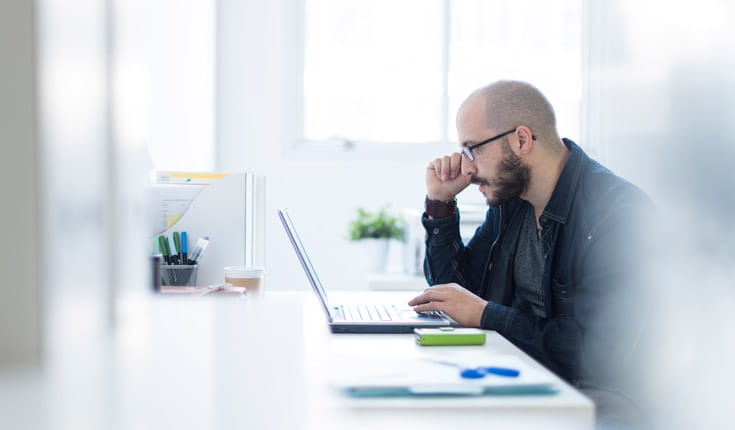 Applying to an MBA program is a little like completing an obstacle course. From getting a great GMAT exam score to acing your admissions interview, you'll have to clear a lot of hurdles on the way to your dream MBA—and deciding when to apply is one of them.
Unlike many graduate school programs which have a single deadline to apply, most MBA programs have three rounds of applications, although every business school is different.
When planning your MBA application—and especially if you're applying internationally or want to stand the best chance of getting a scholarship—you'll need to understand what the different MBA application rounds mean.
What are MBA application rounds?
The MBA application cycle is typically divided into several rounds with different application deadlines. Business school admissions teams assess applications and accept students into the MBA class at each round.
MBA application Round 1 usually finishes in the fall, Round 2 in the New Year, and Round 3 in spring. Every school will have different deadlines, and some may differ quite dramatically from the rest, so make sure that you check the deadlines carefully for the schools you want to target.
To get an overview, you can download the free BusinessBecause MBA Application Guide, which lists the latest MBA application deadlines for the world's top business schools and provides you with an exclusive, step-by-step guide to a successful MBA application.
What are MBA application rounds used for?
It's an admissions team's job not just to select candidates who are qualified to attend their program, but to assemble the optimal combination of expertise, experience and ambitions to produce a well-rounded final cohort. Staggering the MBA application rounds helps in this curation process.
"When I was dean of graduate admissions, we would compare historical data to the current round to gauge both the demand for our programs and how the qualifications and demographics of the new group compares to the previous ones," explains Petia Whitmore, founder of My MBA Path and former admissions dean at Babson College's F.W. Olin Graduate School of Business.
This also helps admissions teams make strategic decisions, for instance when allocating scholarships and financial aid.
The advantage of applying MBA application Round 1
The received wisdom around MBA application rounds is that it is best to apply as early as possible. "Applying in Round 1 does come with increased odds of admissions, all else being equal," admits Petia.
This is because in Round 1, all seats in the class are up for grabs, and none of the scholarship budget has yet been awarded. If you make a convincing case now, an admissions team is more likely to be open to it.
"Admissions officers are risk averse," says David White of Menlo Coaching. "They are unlikely to decline an 'A' candidate in Round 1 just to save a seat for a hypothetical 'A+' candidate they hope to see in Round 2."
✔ Free Guide: Full-Time MBA Application Guide
Remember that diversity is a factor in MBA admissions, too. If your profile is likely to be over-represented in the applicant pool, waiting until Rounds 2 or 3 could mean missing out on a spot as the class reaches its capacity for similar candidates.
Also, for international students who need to sort visas and accommodation in a new country, it makes sense to apply to your target MBA programs as early as possible.
Register for the GMAT Now!
Register
When should you apply in Round 2?
While a Round 1 application can be advantageous for some, the other MBA application rounds are there for a reason.
David advises that unless you're in a highly competitive category, you can afford to aim for Round 1 or Round 2 depending on when your candidacy will be strongest.
"If waiting until Round 2 means you can raise your GMAT score or win a promotion at work, it is almost always worth waiting," he says.
Should you apply in Round 3?
So, is there ever a reason to apply in Round 3? Barbara Coward, MBA admissions consultant and a LinkedIn Top 10 Voice for Education in 2020, thinks there is.
"Admissions officers say that you should apply when you are ready and I've had clients who have been accepted in the last round, including a current MBA student at Wharton," she says.
If waiting until Round 3 to apply means you can put forward a truly stellar application, then it's worth it, but you will need to think carefully about how you position yourself.
"Ask yourself one question: How will I add value to the cohort?" Barbara says. "The admissions office has built a pretty diverse cohort [by now]. How would you add to that academic, professional, and/or geographic diversity?"
Early acceptance and rolling admissions
You may come across programs with Early Action rounds or rolling admissions.
Duke University's Fuqua School of Business, for example, has an Early Decision period ahead of its Round 1 deadline. When it comes to these Early Decision rounds, know that early admission can come with strings attached.
"If admitted, the school will expect a much stronger commitment, such as signing a binding agreement or withdrawing your applications to other schools in addition to submitting your enrolment deposit," says Petia.
This is ideal if you have a high degree of clarity about your goals and your target programs, but you may prefer to keep your options open.
Rolling admissions, on the other hand, is all about flexibility. Columbia Business School uses a rolling admissions process, rather than rounds, accepting all applications up until one final deadline.
Rolling admissions allows you to take your time and apply when you are ready. As with a traditional application, places in the class are likely to fill up as the final application deadline approaches.
Register for the GMAT Now!
Register
MBA application rounds: 3 key takeaways
When considering which MBA application round to apply in, follow this three-step approach:
1. Apply early if you can, particularly if you are from a competitive segment of the applicant pool (e.g. lower GMAT score or a more traditional MBA background), want a scholarship, or are an international student.
2. Consider applying to all your target schools in the same round. By getting all your offers around the same time, you put yourself in a stronger position to make decisions and even negotiate financial aid packages.
3. Don't rush. Whether you're applying in the first round or the last, an MBA admissions team will be able to spot a hastily-put-together application. Make sure your application does you and your experience justice.
Now you know more about the MBA application rounds, you can get your application materials together—GMAT, resume, application essays, and recommendation letters—and tailor your application to your target schools to stand the best chance of acceptance.