All You Need to Know About Doing an MBA in India
All You Need to Know About Doing an MBA in India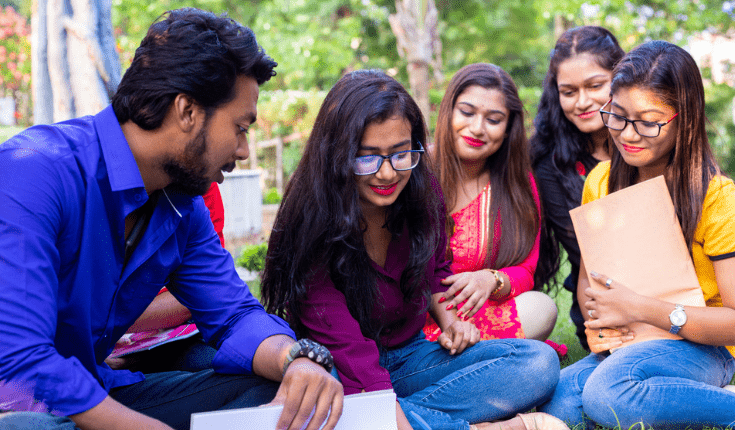 The Master of Business Administration, or MBA, is perhaps one of the most coveted postgraduate study programs globally, and due to the large number of popular MBA colleges in India, the country is an attractive place to do it.
Whether you're an early-career professional looking to ramp up your business acumen after your bachelor's degree, a mid-career professional looking to switch function, industry or location, or you have entrepreneurial ambitions, the MBA syllabus will have something for you.
Here's everything you need to know about applying to MBA courses in India, including the top MBA colleges to consider, a breakdown of eligibility criteria and types of MBA entrance exams, and details of the MBA admission process.
What is an MBA?
The MBA course was originally conceived in the United States, where Harvard Business School launched the first Master of Business Administration in 1908.
It was first devised to be a generalist degree, designed to equip business professionals with the skills for business management across many industries. However, much has changed since the early 20th century. Now, B schools all over the world offer the program.
MBA Course Overview
Some MBA colleges offer specialized courses in which students can tailor the MBA curriculum toward a particular goal, for instance, International Business. However, most MBA courses aim to equip students with a broad range of skills.
Core courses on the usual MBA syllabus include:
Finance and accounting
Marketing
Leadership and organizational behavior
Strategy
Business ethics
Students can also supplement these MBA courses with elective modules on topics like entrepreneurship, FinTech, big data, and more.
As we move into a new business landscape post-Covid-19, an MBA is a great way to gain the necessary business skills for functioning in the future of business.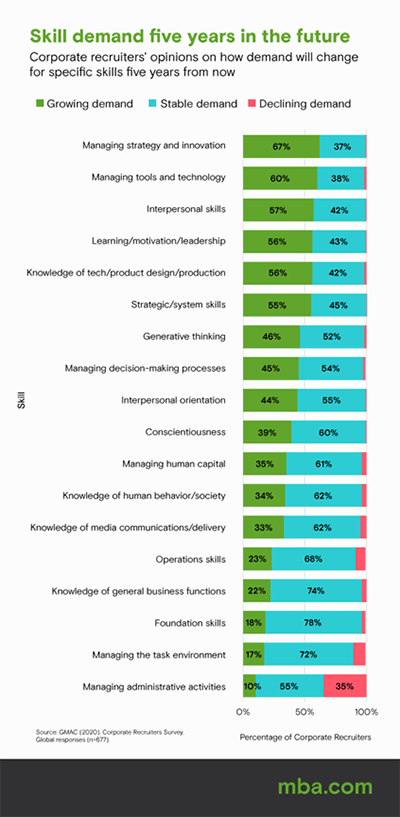 MBA Teaching
At most MBA colleges, courses are usually taught through a mix of classroom and field study, with group discussion of case studies and work experience placements designed to help you test your leadership skills.
While the United States and Europe remain popular destinations for MBA applicants, countries in the East have witnessed tremendous economic growth and improvement in academic standards in recent years, with India leading the pack. Given this scenario, doing an MBA degree in India has become an attractive option for anyone with high career ambitions.
MBA Eligibility Criteria: Who is eligible for MBA courses?
What adds to the popularity of the MBA degree is that a student can come from any academic background – be it engineering, medicine, commerce, law, or arts – to pursue an MBA and benefit from the theoretical, practical, and peer learning that the program offers.
While most MBA programs don't stipulate a desired bachelor's degree, most B schools around the world will require that students have at least 2-3 years of experience in the workforce before applying. This prompts many early-career professionals to consider a Master's in Management instead.
However, the eligibility criteria are slightly different in India. To explain this, it's worth running through the different types of MBA courses available in India.
MBA in India: What types of programs are there?
Types of MBA colleges in India
Although most prominent business schools outside India have a university affiliation and offer an MBA degree, things are slightly different at MBA colleges in India. The more than 4,000 B schools in the country fall under one of five categories.
Those affiliated with public or private universities and falling under the University Grants Committee's (UGC) remit. This is the biggest group at over 3,600.
Independent institutes approved by All India Council for Technical Education (AICTE), of which there are more than 300
Over 30 institutions governed by the Ministry of Education (MHRD)
Institutes promoted by individual ministries
A few autonomous institutes
Types of MBA in India
Based on the five categories above, the B schools in India offer different kinds of certification at the end of the MBA program. There are three main types:
MBA degrees
Post Graduate Diploma in Management (PGDM)
Post Graduate Program (PGP) certification
One distinctive feature of doing an MBA course in India is that recent bachelor's degree graduates with minimal work experience can enrol in MBA or PGDM programs. Almost all B schools admit such students, with only a handful of schools, like the Indian School of Business (ISB), requiring candidates to have a minimum of 2 to 3 years of experience.
This is in stark contrast to MBA programs abroad, where all candidates are expected to meet a minimum experience requirement before enrolling.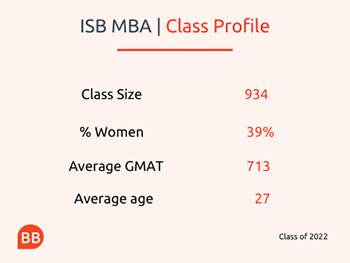 Which business schools in India award MBA degrees?
All UGC-approved schools confer students with an MBA degree, as do a select few overseen by the MHRD.
The list of MBA-conferring business schools includes the Indian Institute of Management Ahmedabad, the Indian Institute of Management Bangalore, the Faculty of Management Studies (FMT), and the Indian Institute of Foreign Trade (IIFT) Delhi.
Other MHRD schools and all AICTE-managed schools give students PGDM. The PGDM/PGP is offered by a majority of the top MBA colleges in India: select Indian Institute of Management (IIM) schools, Indian Schools of Business (ISB), Xavier School of Management (XLRI), and Management Development Institutes (MDI), among others.
Some schools, like Narsee Monjee Institute of Management Studies (NMIMS), offer both kinds of programs, while autonomous institutes, such as the Indian School of Business (ISB), offer a PGP certification.
What's Better: An MBA Degree or Another Business Certificate?
The answer to this question depends on where you are in your career and what your overall career development goals are.
What Other Business Administration Degrees Are There?
An MBA degree is not your only option: there are other business administration degrees out there.
An MBA might not be the best choice if you are already advanced in your career and want to gain higher-level training in business administration while still working part-time.
In this case, it might be better to study an Executive MBA, as Executive MBA programs cater to higher-level managers and are usually taught in evenings and at weekends.
Likewise, if you are unable to commit to a full-time MBA course, you might consider online MBA courses instead. Online MBA courses offer the same business administration training as in-person programs, and you can earn them from many top MBA colleges, but they do not require in-person attendance.
MBA vs. PGDM/PGP?
A more difficult decision is whether to pursue an MBA degree or an equivalent qualification, such as PGDM or PGP.
Academically, PGDM/PGP programs are considered more practical and industry-focused when compared to MBA programs, which are usually more theoretical and technical.
However, when it comes to industry recognition and the job market, both an MBA and a PGDM/PGP are equal in the eyes of employers in India. What matters more is the reputation of the business school.
One place that an MBA degree may have an edge over its competitors is that MBA qualifications are recognized around the world. Particularly if you study at one of the top MBA colleges in India, your qualification is likely to improve your chances of career success around the world.
So, what are the top MBA colleges in India you should consider for your MBA course?
What are the top MBA colleges in India?
India has long been renowned for producing some of the world's best talents, especially in technical fields like engineering and medicine. Business education has also followed suit, with Indian schools rising in global prominence.
The Financial Times Global MBA Ranking
The Financial Times Global MBA Ranking, long considered the holy grail of MBA rankings, featured five Indian MBA courses in 2021. ISB ranked highest, taking the 23rd spot, followed by IIM Bangalore in 35th and IIM Calcutta in 44th. IIM Ahmedabad and IIM Indore round out the Indian presence in the top 100.
The ranking accounts for factors such as quality of faculty, career prospects, and student body, highlighting how an MBA course in India stands on par with the programs offered at global elite business schools.
MBA Accreditations
The rise of Indian B schools is also captured in their growing number of accreditations, which indicate the quality of management education on offer at management institutes.
The Association to Advance Collegiate Schools of Business (AACSB) is one of the premier accreditation bodies in the world and has recognized 14 management colleges from India for their commitment to high-quality and innovative teaching practices. Schools that made the list include the likes of:
Apart from this, five Indian schools are accredited by EQUIS and 12 are accredited by the Association of MBAs (AMBA).
ISB, IIM Calcutta and IIM Indore are accredited by all three, thus giving them the coveted status of "triple accreditation," an honor reserved for only 1 percent of the world's business schools.
Once you've received a qualification from one of these institutions, what impact can you expect to see on your career?
What are career prospects like after an MBA in India?
The MBA admission process is challenging: from studying for one or more MBA entrance exams to preparing for interviews at top MBA colleges, it takes time and dedication.
The main motivator for professionals to get through the admission process is the promise of great career opportunities once you graduate with an MBA degree.
But what effect can studying on one of the top MBA programs in India have on your career?
Increased Opportunities
Such is the popularity and relevance of having an MBA in India that the degree has become a basic requirement for all top employers, who use it as a benchmark for professional acumen and managerial capability.
Boasting one of the largest consumer markets in the world, a strong services sector, and a booming technology industry, India is poised to offer a wealth of opportunities for aspiring professionals in the near and long-term future.
Consulting and financial services firms continue to be the largest recruiters for MBAs, though India has also seen a rise in Fast-Moving Consumer Goods (FMCG) companies such as ABInBev, Hindustan Unilever, P&G and Coca Cola.
Industrial conglomerates such as Reliance, Tata, and Aditya Birla Group, are also hiring MBAs from top MBA colleges in India for their general management roles and leadership development programs.
MBA Careers in Big Tech
Another industry that has become an attractive recruiter for MBA graduates in India is the technology sector. Big Tech players like Amazon, Google and Facebook offer a wealth of exciting opportunities, while a multitude of young companies and startups, ranging from Flipkart to Udaan, have emerged as sought-after destinations for MBA students.
Those are the career prospects you can expect if you decide to stay in India post-MBA. However, the career opportunities available aren't just limited to roles in India. MBA students from the country are also in high demand in the Middle East, South East Asia, and even Europe.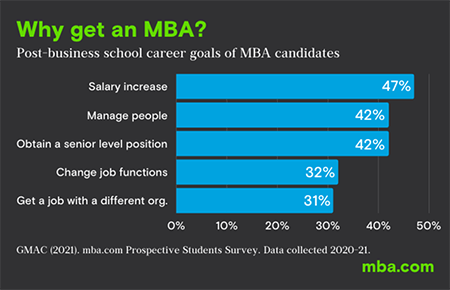 Is an MBA in India worth it?
Any talk of an MBA is bound to be accompanied by discussions of whether the career opportunities post-MBA justify the expense. This is where management colleges in India hold a clear edge over their foreign counterparts.
MBA tuition costs
Let's start with MBA tuition costs. Tuition fees at top MBA colleges around the world are very high:
In addition to these program costs, students will also have to foot the bill for their living costs and travel expenses, which will be significant additions to these figures.
Compare this to the much lower cost of tuition at an Indian business school:
Tuition at ISB costs ₹37 lakh
IIM Ahmedabad costs ₹23 lakh
IIM Bangalore costs ₹23 lakh
NMIMS costs ₹20 lakh
SPJIMR costs ₹17 lakh
Other MBA programs will come in even lower, and the living costs in India are also significantly lower than doing an MBA abroad. All these numbers indicate how much more cost-effective it is to pursue an MBA in India.
MBA salaries in India
Of course, how much you spend on your MBA degree is only one part of calculating your return on investment.
You also need to consider your career opportunities post-MBA – particularly when it comes to MBA salaries.
Fortunately, a comparison of weighted average salaries (adjusted for purchasing power) of MBA graduates from all these top schools shows Indian programs in a positive light too.
The salary of an MBA graduate from Kellogg and INSEAD is ₹1.4 crores while from LBS and Stern is ₹1.3 crores.
On the other hand, the average salary of an MBA degree holder from ISB is ₹1.2 crores; at IIM Ahmedabad is ₹1.4 crores, and at IIM Bangalore it's ₹1.3 crores. This shows that when it comes to purchasing power, MBA graduates from Indian business schools can easily compete with international students.
Analyzing all these figures, it is evident that doing a regular MBA course in India offers a much better return on investment than doing an MBA abroad.
Requirements for MBA in India
Now that you know the benefits of completing one, how do you apply for an MBA program in India?
The MBA admission process in India is mostly similar to that of global business schools: you appear for a graduate management aptitude test, followed by a second round of screening consisting of a group discussion and/or a personal interview.
The key difference in the admission process in India is in the MBA entrance exams you are expected to complete. Let's break down the different MBA admission tests required by MBA colleges in India.
Which exam is required for MBA in India?
When you're researching applying for an MBA abroad, you'll find that almost all international business schools accept scores from one or both of the following MBA entrance exams:
The Graduate Management Admission Test, or GMAT
The Graduate Record Examination (GRE)
MBA colleges in India may also require applicants to sit these entrance exams, but there is more diversity in the types of MBA entrance exams required.
In India, different MBA colleges accept different test scores.
The Indian Institute of Management schools hold the Common Admission Test (CAT), which is also used by other prominent schools like the Faculty of Management Studies (FMS) and MDI.
Some programs ask students to complete their own admissions test. XLRI organizes the Xavier Aptitude Test (XAT) for the admission process, which is accepted by XIMB and IMT Ghaziabad too, among others.
Which MBA admission test should I take?
Prepping for MBA entrance exams is one of the most time-consuming parts of the MBA admission process.
Particularly if you're juggling admission test preparation alongside a full-time job, you should be strategic and choose a common admission test that is accepted by more than one of your target MBA colleges.
The GMAT is one of the most popular MBA entrance exams because it is accepted by more than 100 business schools in India as well as those abroad. The MBA colleges in India that accept GMAT scores include prominent names such as ISB, SPJIMR, IIFT, and Goa Institute of Management.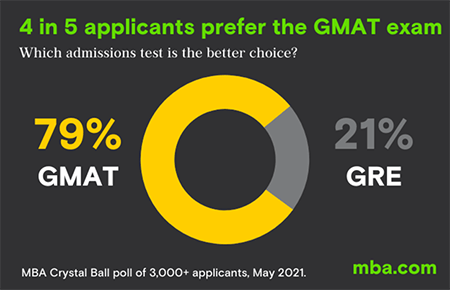 The Graduate Management Admission Council (GMAC), which administers the GMAT Exam, also offers another dedicated admission test for India, the NMAT.
What is the NMAT exam? The NMAT is very similar to the GMAT. It's a shorter exam, only taking two hours to complete, and is used by over 40 schools, including NMIMS, SDA Bocconi Asia Center, and K. J. Somaiya Institute of Management (KJSIMSR).
It is available in GMAC-approved test centers or can be taken online at home, which offers added convenience and flexibility for those juggling MBA entrance exams with full-time work.
Study an MBA in India for strong return on investment
Now you know everything you need to know about applying for an MBA in India, including:
The eligibility criteria for MBA programs
The top MBA colleges in India
Which MBA entrance exams you should consider
The benefits an MBA degree can have for your career
The return on investment you can expect from an MBA course at an Indian school
You know you will get a quality education and emerge with a graduate degree that will set you up for future opportunities. You can read more in our complete guide for Indian graduate business school applicants.
The only thing left to do is choose your course and book your NMAT!