How Long Does It Take to Complete a Business Master's Degree?
How Long Does It Take to Complete a Business Master's Degree?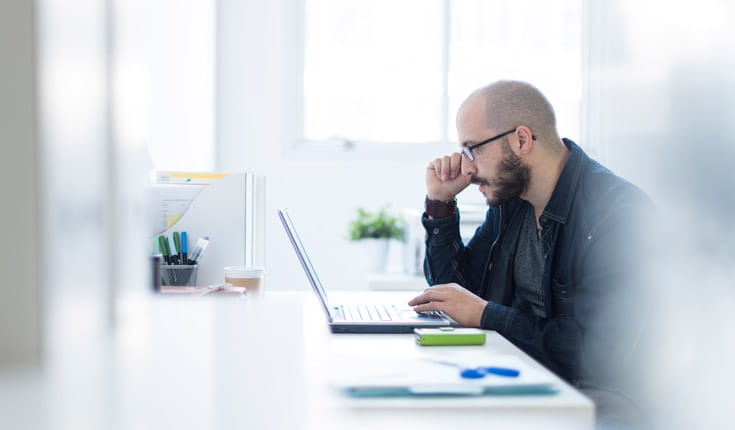 Learn how long it takes to complete a business master's degree and the factors that can influence the time frame.
The amount of time it takes to complete a graduate degree in business will depend on several factors including the type of degree you choose, the design of the program, and the course delivery options. Business master's degrees typically differ in length, and whether you choose to enroll in a part-time or full-time program will have an impact on the duration. Likewise, whether the course is delivered online, in a classroom, or a hybrid of both can also alter your timeline. Below, read about the average length of common b-school programs and the preferences reported by prospective students.
Business Master's
For business master's b-school degrees, the program length will vary among schools and subject areas, but school's report an average duration of 16 months. Typical formats include full-time, part-time, and online programs, and the instruction and delivery methods can change depending on your focus. Of the prospective students with preference for a business master's program, most prefer full-time formats (84 percent) with only 15 percent desiring part-time programs.
Master in Management (MiM)
MiM programs are known for being shorter and less expensive than their MBA counterparts, and schools offer full-time, part-time, and online alternatives. If you're considering a MiM, however, you're likely among the 90 percent of prospective students who prefer a full-time program. European institutions are well known for their exemplary MiMs, and the top three schools in the Financial Times 2018 MiM Rankings report full-time enrollment durations under two years: University of St. Gallen (18 months), HEC Paris (18 months), and London Business School (12-16 months).
Specialized Business Master's
Master of Finance (MSF or M.Fin): MSF degrees can typically be completed in 12 to 16 months. Some programs require you to complete prerequisite courses, however, and although courses can prepare you to achieve the Certified Financial Analyst credential, studying and completing your test may take additional time.
Master of Accountancy (MAcc, MAc, or MAcy): Depending on your undergraduate studies, accountancy programs can be completed in one to two years. Similar to the Master of Finance, if you lack undergraduate coursework in accounting, you may need to take prerequisite courses, and while the degree can prepare you to earn the Certified Public Accountant credential, additional time may be required to do so.
Master of Marketing: Advanced business degrees in marketing come in many shapes and sizes, but most programs require 12 months of full-time study. Although part-time options do exist, they are less common, and you should prepare yourself for a full-time commitment.
Master of Data Analytics: The popularity of the Master's in Data Analytics does not appear to be waning and schools have met the demand with enhanced course delivery and enrollment choices. Full and part-time programs are available, and you can expect to achieve your degree in nine to 24 months.
MBAs
MBAs offer several different program formats, including a full-time two-year MBA, full-time one-year MBA, part-time MBA, flexible MBA, online MBA, and executive MBA (EMBA). In 2018, schools reported that professional MBAs (part time, flexible, online) took the longest to complete (26 months), followed by EMBAs (20 months) and full-time MBAs (18 months). Among prospective students who prefer an MBA program, more than 7 in 10 have a preference for full-time formats (72%), and a quarter favor part-time enrollment. Most prospective students also report a preference for in-person coursework, but those who prefer a part-time format seek more online options. To help you decide which program is right for you, consider whether you will start or continue to work, what other priorities will require your time, your level of experience, and your financial situation.
According to the 2018 mba.com Prospective Students Survey, most b-school candidates prefer full-time enrollment with classroom-based coursework, however, your situation may demand options that better match your lifestyle and career goals. To help determine the best program for you, read how your peers have made this important decision, and use the Program Finder feature to find and review schools that meet your criteria.