What Are the Different Types of Business Master's Degrees?
What Are the Different Types of Business Master's Degrees?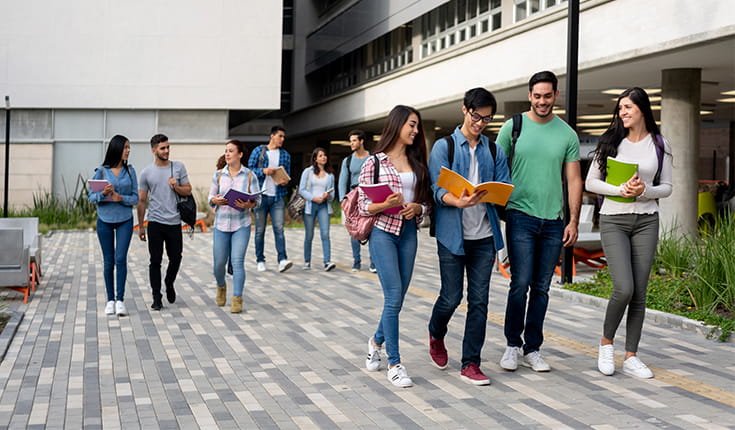 If you're an early-career professional and want to enhance your business knowledge, build your network, and stand out to employers, pre-experience business master's programs are the perfect option.
But with multiple business master's programs available, including generalist and specialized masters degrees, it can be difficult to identify which program is most suitable for you.
So, what are the different types of pre-experience business master's degrees?
Types of business master's programs
Master in Management
A Master in Management (MiM) provides a thorough grounding in business and managerial topics through a mixture of theoretical and experiential learning.
"Corporations seek professionals with a deep understanding of business fundamentals, and a Master's in Management is a great next step for many," says Susan Berishaj, founder of Sia Admissions Consulting.
As a result, the in-demand MiM degree is perfect for those who want to graduate with various career options across industries like consulting, finance, and technology.
Master of Marketing
A Master of Marketing degree is for those looking to build their skills and knowledge of marketing principles like strategy and branding. With this subject-specific knowledge, you can expect to land roles in sales, advertising, or brand management.
Many of the top Master of Marketing programs are found in Europe at business schools like HEC Paris, but Ivy League giant Columbia Business School also offers a marketing master's degree.
Master of Finance
During a Master of Finance, students gain an in-depth knowledge of financial fundamentals and are prepared for high-flying finance careers.
"This is a degree that will continue to remain in demand because of its cross-industry relevance," says Susan from Sia Admissions.
Many of the top business schools for Master of Finance degrees are located in Europe or the US. To gain a Master of Finance degree at a top institution like London Business School, however, you may need to have work experience in finance to apply.
Register for the GMAT Now!
Register
Master of Accounting
The Master of Accounting (MAcc) is geared towards those wanting to gain more accounting experience and knowledge that would allow them to become a Certified Public Accountant (CPA), chartered accountant, auditor, or corporate controller.
Master of Accounting programs offer courses in forensic accounting, auditing, and advanced managerial accounting.
Master of Business Analytics
The Master of Business Analytics (MBAn), or the Master of Data Analytics, is geared towards those wanting to learn how to leverage data-driven decision making to solve business challenges across industries like insurance, health care, banking, and consumer products.
"In a world of reports and numbers, employers are looking for candidates that can analyze and make decisions based on data," notes Jenifer Turtschanow, CEO of ARINGO MBA Admissions.
Master of Supply Chain Management
If you're interested in solving the challenges facing company supply chains, then the specialist Master of Supply Chain Management (MSCM) degree is for you.
MSCM programs provide a deep dive into supply chain operation, considering technology, strategy, and analysis methods. Like many pre-experience master's degrees, you won't typically need experience in the field, but you may need to complete prerequisite courses.
Master of Information Technology
Want to gain specialist knowledge of information technology? The Master of Information Technology, or Master of Business Information Technology, could be your best choice.
During a Master of Information Technology, you'll learn about database theory and application and cybersecurity, preparing you for jobs like project manager and IT consultant.
Generalist vs specialized master's?
Generalist master's programs, such as the Master in Management, offer a broad overview of business fundamentals and help prepare you to enter a range of managerial careers.
These degrees help "students acquire transferable skills and hands-on learning experience that helps them understand the complexities of business," says Susan from Sia Admissions.
The MiM is different from an MBA, which is also a generalist master's degree, as it's designed for students who have less than two years of work experience, while an MBA typically caters for those with four or more years work experience.
Register for the GMAT Now!
Register
Specialized master's programs provide a deep dive into a specific business area or industry. Many specialized programs don't require experience within the specialized field, so they're a great option for those wanting to learn subject-specific knowledge and eventually pursue a career within a certain area.
Whether you choose a generalist or specialized master's, "pre-experience business master's degrees are a fantastic way to skip entry-level roles and gain positions such as analyst, advisor, supervisor, or even manager," explains Jenifer from ARINGO.
How to choose the right master's degree for you
A more generalist degree in management is suitable for you if you'd like to enter careers across a broad range of business sectors or if you don't yet have a clear career plan.
However, if you'd prefer to learn more technical skills to apply to a specific job function, you might opt for a specialized master's degree.
"Before an applicant chooses the type of program to apply to, they should define their goals, determine the technical requirements of their desired post-degree role, and the elements they need to succeed in the function they aspire to have," suggests Susan from Sia Admissions.
There are also other factors to consider. "Research the program's relationships with employers, how many courses will have live action labs or case studies with partnering companies that recruit from the program, which companies are typically on campus most often, and their placement rates," advises Jenifer from ARINGO.
Whatever degree you select, rest assured that you'll gain access to career support, employers, and opportunities to internship at top firms—all of which will boost your employability prospects in a competitive business landscape.
Our free guide, Finding Your Best Program: A Guide for Undergrads, gives you the expert tips and guidance you need to confidently narrow your options and identify the programs that make the most sense for your needs, preferences, and career goals.