How Do I Choose a Business Master's Degree?
How Do I Choose a Business Master's Degree?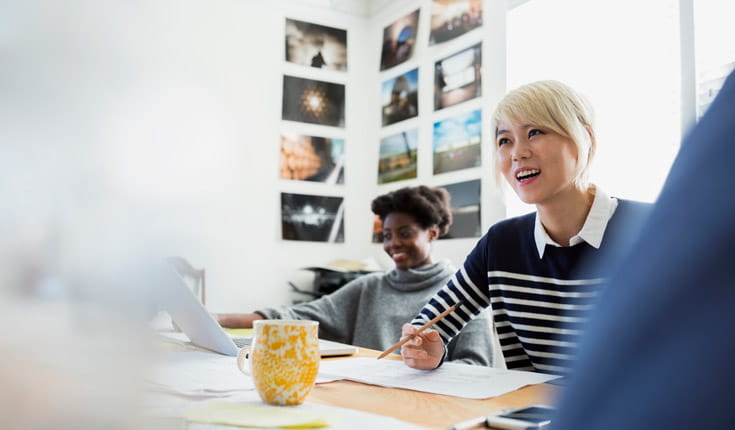 As you consider the various types of business master's degrees, it's important to evaluate the structures, benefits, and career tracks each of the different options offer you. Factors such as location, curriculum, and career services as well as the school culture and rankings are all important elements to consider. As you decide, "Which business master's degree is right for me?" consider these resources to help you find your best-fit program.
Take a self-assessment
Completing a self-assessment is one of the first steps to determining your path to a business master's degree. The Business School Self-Assessment Checklist asks the personal, professional, and academic questions that will help you determine why you're pursuing a business master's, what you hope to achieve with your degree, and how you can position yourself for success. Once you've honed in on your answers, you can apply this information in the interactive quiz: Which Business Master's Degree Should I Do? to start narrowing down your b-school options.
Decide between a generalist and specialist degree
In general, business master's degrees fall into two categories: generalist and specialist master's degrees. A specialized business master's degree is ideal for anyone who wants to advance their career or for professions that require in-depth expertise. Erik Maita decided to pursue a specialized degree because he is, "passionate about marketing and would like to cultivate [his] knowledge in that subject." Melissa used her Master's in Accounting to move from nursing to management. "When I realized I wanted to go back to school, I took some classes to get a taste for what it'd be like and I felt accounting was the way to go versus a more broad, general MBA degree," she says. Alternatively, if you're looking for more flexibility, marketable skills, and management opportunities an MBA could be the business master's that's right for you.
Attend a b-school event
Attending b-school events like The MBA Tour, QS World MBA Tour, and others can help you gain valuable information about specific programs and unlock exclusive information about school culture, alumni trends, new courses, and expanded offerings. Plus, you'll make valuable connections with school personnel when you meet face-to-face with admissions reps and ask thoughtful questions about their programs. These events also offer access to a network of alumni who can offer the inside scoop on choosing the right business master's program.
Put your best foot forward
Each of these activities will help guide you as you embark on your b-school application journey. You'll get to know yourself, practice how to best communicate your strengths, and identify which business master's programs align with your goals. Tino Elgner, Senior Associate Director of Admissions, IE Business School, advises: "Don't rush into an admissions process without getting to know yourself first. Being able to put your best foot forward requires an understanding of who you might be and who you want to portray."
What's next?
Continue exploring which types of business master's degree are right for you.