Choosing The Best Master's Degree For You: Master's in Analytics
Choosing The Best Master's Degree For You: Master's in Analytics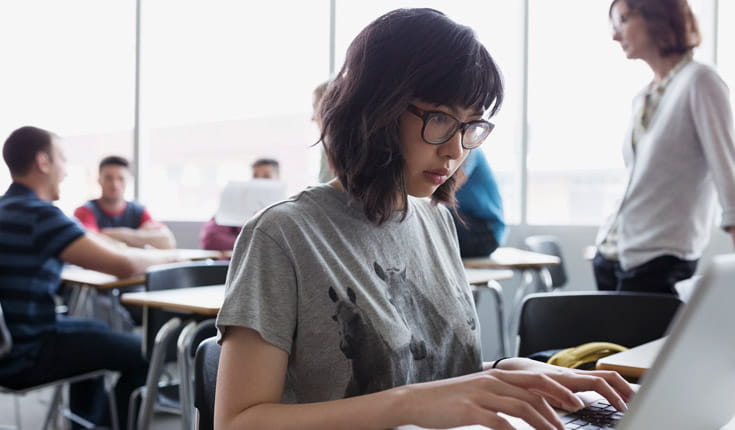 More and more business schools are offering business masters degrees, from generalist programs in management to specialized master's offerings covering topics like accounting, data analytics, finance, and marketing.
With so many options out there, choosing the best master's degree to suit your career ambitions can be a challenge.
Before applying, candidates should know the answers to the following questions: Who are the different master's programs for? What jobs do they lead to? What do you study on the course? What do you need to know to get accepted?
To answer those questions, we spoke with faculty from five of the most common business master's degree options at some of the world's leading business schools.
Read on to find out how to choose the best master's degree for you.
Master's in Analytics
Read what Crystal Grant, director of admissions, and Kalyan Talluri, MSc Business Analytics program director at Imperial College Business School, had to say about a Master's in Analytics:
Who is a Master's in Analytics for?
There's a huge range of Master's in Analytics programs available, which reflects the growing demand from candidates and employers for graduates who are able to derive business insights and competitive advantage from big data.
Some will be aimed at new or recent graduates looking to launch their career, whilst others will be suited to professionals hoping to up-skill to progress or change jobs.
What skills/qualifications do you need to apply?
Programs vary in the balance of business versus technical experience required, but if you have a passion for data analytics, quantitative skills and commercial awareness, you should be able to find a Master's in Analytics that supports your goals.
Successful candidates to our MSc Business Analytics bring a wide variety of academic and work experience. We look for strong quantitative, communication, problem-solving and team-working skills. A passion for coding is also important, as the curriculum is very practical and you should be ready to learn and use programming languages.
What will you learn on a Master's in Analytics?
Masters in Analytics aim to help graduates and young professionals understand the content, relevance, and importance of big data problems facing businesses. Our program takes a practical approach including a variety of machine learning, statistical, and operations research techniques.
Students can expect to learn solid technical skills in programming, including R, Python and SQL, data structures, and algorithms. They'll learn skills in optimization, econometrics and statistics, networks, and machine learning. Industry-specific application is core to the program, and students learn to apply their mastery of tools to real business problems.
What jobs can you qualify for after a Master's in Analytics?
The most popular destination for our graduates is consulting, however others go on to work in technology, FMCG, e-commerce, finance, healthcare, and media. Graduate roles vary depending on candidates' previous experience, but include positions like business analyst, data scientist and, consultant. Employers include Accenture, Amazon, BCG, eBay, EY, Microsoft, and Revolut.
Top tip for applying to Imperial?
Don't just list your experience of coding and programming languages. Highlight your problem solving skills by showing how you've applied your technical expertise on interesting projects. Demonstrating big-picture thinking, commercial awareness, and the ability to articulate complex information in a compelling and accessible way will help your application stand out.
Check out what other faculty had to say about other Business Master's degrees:
---
This article was originally published on BusinessBecause.

Whether you're considering an MBA, EMBA, or Master's program, read more content like this and get practical resources to help your business school application on BusinessBecause.