2020 Wrapped: mba.com's Most Popular Articles of the Year
2020 Wrapped: mba.com's Most Popular Articles of the Year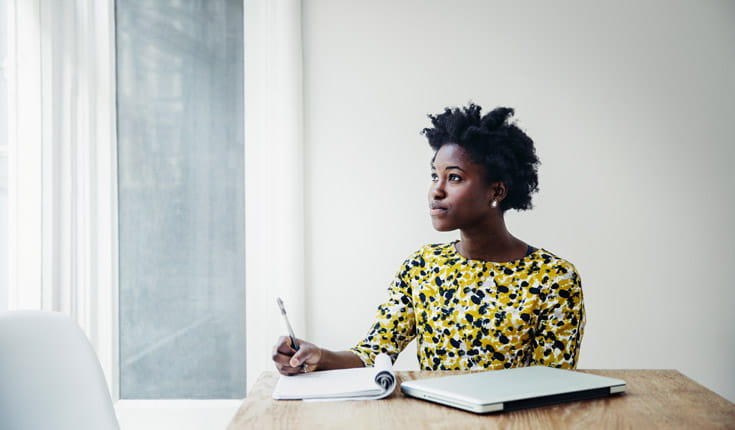 2020 has certainly been a year. But amidst all the chaos and uncertainty wrought by COVID-19, many people are making a positive change in their lives and careers by deciding to pursue a graduate business degree. The result has been a flood of applications to MBA and business master's programs, as well as a record-breaking year for mba.com.
Our top 10 most popular articles of 2020
Here's the rundown of our most viewed articles of the year:
1. Employers Explain Why MBA Salaries Are So High
Findings from this year's Corporate Recruiters Survey show that MBA salaries are as high as ever. What's more, 85 percent of Fortune 500 recruiters agree that employees at their organization with a graduate business degree tend to earn more than those without.
What makes MBA graduates so valuable to companies? Our top viewed article of year blends survey findings with perspectives from corporate recruiters and business school career services advisors to explain.
2. Which Famous MBA Started Out Like You?
For many business superstars—like Tim Cook of Apple, Marvin Ellison of Lowe's, Susan Wojcicki of YouTube, and so many more—a key step on their journey was going to business school and earning an MBA.
Our most popular quiz of 2020 tells you which famous MBA grad's origin story began like yours and encourages you to see yourself taking the next step of your own professional journey.
3. An MBA Is a Springboard to Your Career of Social Impact
An undeniable trend among prospective business school candidates over the past several years has been an explosion of interest in careers with a social impact.
This article from the summer explores how earning an MBA is a strong choice for opening avenues to socially aware career options that you may not have realized exist.
4. Interactive Tool: Estimate Your Post-MBA Salary
How much could you earn with a graduate business degree?
Our always popular interactive salary calculator tool lets you estimate how much you could earn after your MBA or business master's degree—based on salary data from alumni.
With the spike in interest in MBA programs this year, it's not surprising that our explanatory article on what an MBA is was among our most popular articles of 2020.
Check it out for answers to some of the most frequently asked questions about MBAs, including what can you expect from an MBA degree, how to know if an MBA is right for you, how long does it take to get your MBA, and what can you do with an MBA.
6. The Key Differences Between a Master in Management and an MBA
Speaking of frequently asked questions, our next most popular article gets right at the heart of a very common (and understandable!) question about the difference between MiMs and MBAs. We detail the information and provide the guidance you need to make the right choice for you.
7. How an MBA Can Help Prepare You for an Uncertain Future
When things can change as fast as they did this year, how can you possibly plan for your long-term career success? The reality is that even in normal times you can't so much plan for the future as much as prepare for it.
This pandemic-focused article explains why earning a broad-based, generalist degree like an MBA is the perfect way to set yourself up to thrive in a world that can change in an instant.
8. GMAC™ GradSelect Database Using Schools Are Looking for You
It's never been easier to let the world's leading business schools find you and share what they have to offer (including scholarship opportunities!). If you're not signed up with the GMAC™ GradSelect service yet, sign up now by creating an account and completing all the background information questions.
9. How to Talk to Your Boss About Your Career
With so many people making the leap to business school this year, it's not surprising that our advice article on how to talk to your boss about your career was one of our most viewed. Check it out for advice on how to prep for the talk, how to set the tone, and how to approach asking the tough questions.
10. Employers Still Seek Communications Skills in New Hires
What are the top skills corporate recruiters look for in hiring for their open positions? Year after year, soft skills like verbal communication, listening skills, and writing skills top the list. See what the latest findings from the Corporate Recruiters Survey say about what it could mean for your career progression.
Get the most out of mba.com by creating an account
Create an mba.com account for tools and resources that help you take control of your graduate business degree journey, including exclusive content such as step-by-step guides, interactive tools, quizzes, and articles written by experts.