Corporate and Social Responsibility in B-School
Corporate and Social Responsibility in B-School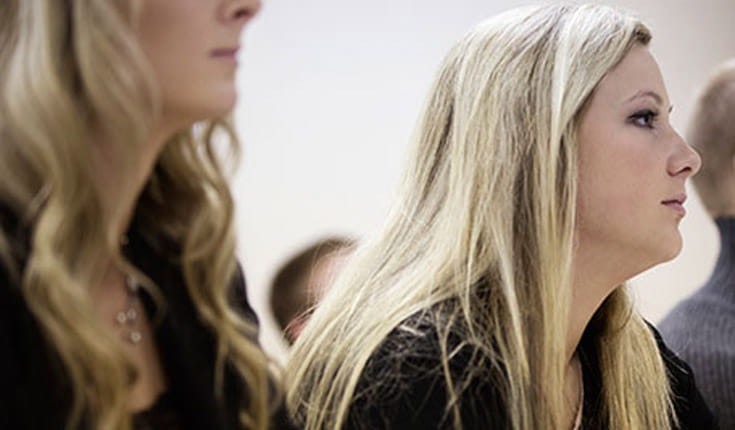 Making a difference in the world, in and out of the classroom.
Today's leaders have new ideas about what it means to run a company. There is a growing focus on corporate and social responsibility and with that comes a new mindset for leadership.
What used to be corporate matching donation programs or volunteer leave hours have grown into board-level committees and entire departments that focus on the role the company plays in the world. Even at the intern level, companies are developing programs that instill the importance of social responsibility with intern teams creating community events as part of their experience.
As the demand environmental stewardship, transparency, and accountability grows, so too does the demand for job candidates who come out of business school with experience in corporate and social responsibility.
That demand will be met by a generation of leaders who want to make a difference in the world, both personally and professionally. A survey conducted by the Graduate Management Admission Council (GMAC), the global non-profit council of leading business schools, indicated that students want to work for companies that make an impact in the world and have high ethical standards with solid reputations. The survey also shows that graduates place greater value on selecting jobs that allow them to achieve something they personally value and make an impact.
Does this resonate with you? Do you want to do more with your career?
Graduate business programs today are focusing on values-based leaders who understand the role that community, environment, and sustainability play in business. Many programs are expanding their course catalogs to include "social enterprise" and "global entrepreneurship" concentrations to meet the needs of the socially conscious leaders who want to not only differentiate themselves in a competitive job market, but to face the growing challenges in the world around us.
If you're interested in exploring this field, talk to the Program Director at your prospective schools to see what courses or concentrations they offer that may be of interest to you.