Addressing Concerns About Business School
Addressing Concerns About Business School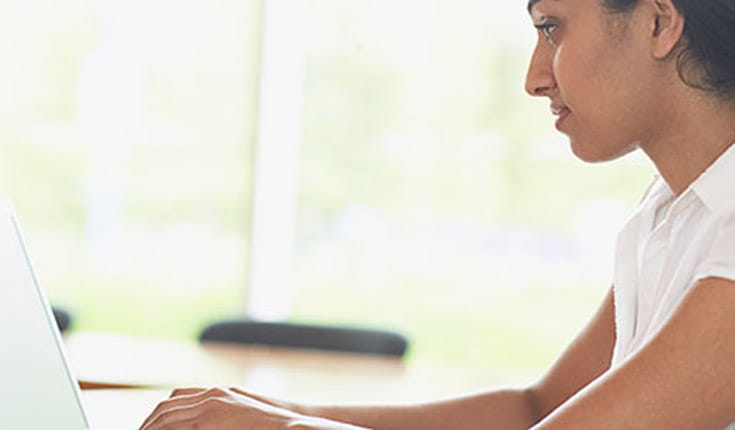 Good news! The following concerns about business school are just that: concerns.
Concern 1: Business school is too expensive, especially in an uncertain economy
Business school is an investment. An investment in yourself, your career, and your future. Your degree not only increases your future earning potential but your ability to recoup on your investment.
Consider these statistics:

More than 4 in 5 alumni agree that their education increased their earnings power (82%)
93% of alumni say "knowing what they know now" they would still pursue their graduate business education
93% of alumni say their graduate business education was personally rewarding, 91% say it was professionally rewarding, and 76% say it was financially rewarding.

Source: GMAC (2017) Alumni Perspectives Survey.
Concern 2: I don't have an undergraduate business degree
Not having an undergraduate business degree does not put you at a disadvantage. In fact, it's an advantage to MBA programs to include candidates from different undergraduate majors as the diversity enriches the class and its discussions. The MBA program curriculum, along with most MS programs in business-related fields, have foundation courses or pre-requisites that prepare students with various undergraduate backgrounds to successfully complete a graduate program in business.
Concern 3: I need a high GMAT™ score to get into a competitive program
Most business schools consider your entire application, not just your GMAT™ score. Of course, if you're not satisfied with your score, you can retake the exam – just follow the strategies in Study Smart for Your Best GMAT and Test Taking Strategies.
Concern 4: My undergrad record is weak and will prevent me from getting into a good business school
Schools look at your entire body of work. Your previous academic record (GPA) is considered along with your work experience as detailed on your resume and GMAT score. If you think your undergraduate record does not accurately reflect your academic ability, be sure to explain why.
Concern 5: I don't have the time or energy that business school demands
There are actually many program options that you can choose from to fit your lifestyle, from an intense, one-year program to a part-time program. Learn more about the business school experience from current MBA students and decide which option best supports your goals.
Concern 6: I should wait until I am absolutely sure of my future career plans before applying to business school
The management and quantitative skills you'll acquire in business school are in high demand and every day that you delay your education, you delay your return on investment. There is an abundance of information available to help you discover your goals and plan the steps to your degree.