7 Questions to Ask Admissions Reps at B-School Events
7 Questions to Ask Admissions Reps at B-School Events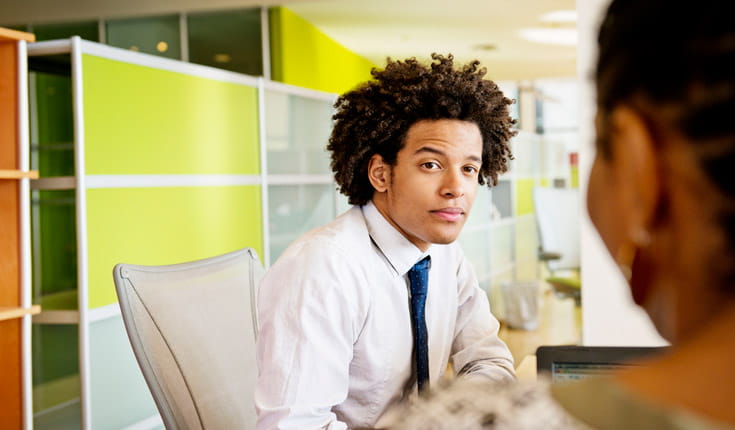 For prospective students, there are several opportunities to ask admissions counselors a few strategic questions, and this is especially true at admissions events. When you get the chance, it is imperative to move beyond questions typically found online, like class size and admission rates. A school's admissions team can help answer less typical questions and provide insight into the application process, culture, recent trends, and more. This will give you the opportunity to unlock exclusive information and make valuable contacts, which will help you determine if a school and its programs are the right fit for you.
Ask admissions representatives smart, strategic questions
When you're thinking of questions to ask admissions officers, it's important to ask questions that leave a lasting and positive impression and demonstrate to admissions reps that you've done your homework. Before meeting face-to-face with a business school, research answers to common inquiries, so you can focus on the most valuable questions during your in-person time.
By asking the right questions, you can have discussions with schools that you might not otherwise get the opportunity to have. After sharing information about who you are, what you're looking for, and where you want to go, spark deeper conversations by asking these five questions: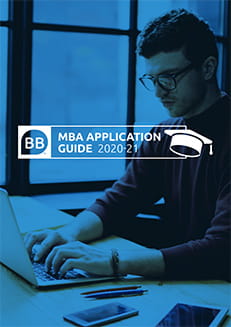 Considering my career goals, what is the strength of your program?
This question requires that you have already discussed your long-term aspirations. If possible, lead with the ways you believe the program will support your goals and ask them for their opinion of your assessment. This approach displays your critical thinking skills and the fact that you've already done your research, elevating the conversation to nuances and perspectives.
Meet your business school match at The MBA Tour
What sets your campus culture apart from others?
Culture can make or break an effective learning experience. There is no right or wrong answer to this question. Understanding the expectations and social norms, however, can help you determine whether the program is a good fit for you personally. Do you expect a highly social cohort, with many opportunities to build new friendships and connect outside of working hours? A vibrant social scene can contribute to developing relationships that you'll value well after the program ends.
Discover how to find your perfect-fit program
How often do students interact with professors and alumni?
Although the curriculum is a big part of your business school investment, the opportunity to build your network and learn from the successful careers of others is irreplaceable. Before agreeing to a program, try to understand the strength of the alumni community and any expectations set by the university for professors to be willing and available to students beyond the classroom.
Find out how to network for your business school application
How can I address weakness in my business school application?
You may already know that your grades are below average for graduate school applicants or how your GMAT score ranks among your peers. Asking an admissions officer how to proactively respond to perceived shortcomings is critical insider knowledge. Occasionally, a school will review an optional personal statement or an additional essay as part of your applicant package.
Find out more about what schools are looking for in your business school application
What is the most memorable application you've reviewed, and why?
Understanding what stands out to an admissions counselor can help take your application to the next level. This kind of qualitative question is a matter of opinion, but you may learn a creative tactic or two that you can apply as you put the finishing touches on your application packet.
Learn how you can stand out with the GMAT exam
Find a business school event near you
While business school events are a great way to speak directly with b-schools, you'll need to make the most of admissions officers' time—and yours. Prepare smart, well-researched questions to ask them and focus on things that are a matter of opinion, not facts that could be researched elsewhere. To find an in-person business school event near you, check out our handy event search tool to explore events near you!