GMAT™ Focus Official Prep Preview

---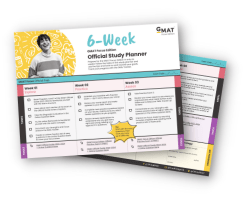 FREE 6-Week Study Planner
Get ready for the GMAT™ Focus Edition in only 6 weeks!
Access this guide to get exclusive tips and strategies directly from the GMAT exam creators – you'll identify your strengths and focus areas, track your progress, and learn how GMAT™ Focus Official Prep products can support your exam strategy so you can be ready on test day.
---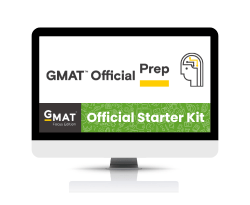 FREE GMAT™ Focus Official Starter Kit
Get your prep journey started right and establish your performance baseline with:
A sampler of 70 real GMAT™ questions

A step-by-step guided study

Two free full-length practice exams




---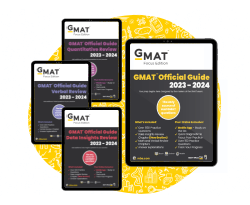 GMAT™ Official Guide 2023-2024 Series
Available in print or electronically, this is the ultimate prep collection with all the tools you need to succeed on the GMAT™ Focus Edition. It also includes an exclusive online question bank so you can customize your practice.
Plus, with three supplemental review books for Quantitative Reasoning, Verbal Reasoning, and Data Insights, you can focus your prep on what you need to learn most with hundreds of additional practice questions you can't find anywhere else!
Preorder physical books:
---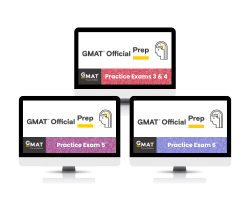 GMAT™ Focus Official Practice Exams
Choose from four GMAT™ Focus Edition practice exams – you'll get access to full-length, adaptive GMAT exams that simulate the real test-taking experience. Leveraging the same scoring algorithm as the real exam, these practice exams will help you effectively manage your time and focus your studies.
---
GMAT™ Focus Practice Questions
Instant access to hundreds of additional questions to target your studying with three new section-specific resources: Practice Questions – Quantitative, Practice Questions – Verbal, and Practice Questions – Data Insights. Each set includes checkpoints along the way to help you track your progress.