Your Guide to US MBA Loans for International Students
Your Guide to US MBA Loans for International Students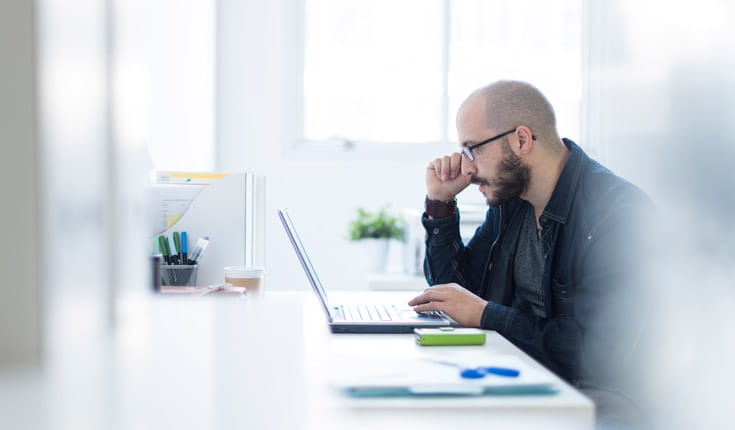 Paying for business school is no easy feat. By the time you factor in tuition, fees, living expenses, healthcare, and program materials, the cost of an international MBA experience can set you back six-figures. According to BusinessBecause, the total cost of an MBA at a top US business school can exceed US$200,000.
Although personal savings and loans from family or friends could be an option, many international candidates seek financial aid in the form of a private loan.
The average US MBA student takes out US$62,000 in student loans per year, according to student loans company Juno. Banks, credit unions, and alternative lenders are the go-to for international candidates looking to enroll at business school in the United States and ease the cost of an MBA.
What do you need to know about US graduate student loans?
Unless you're an eligible noncitizen of the United States you won't be able to access federal student loans as an international candidate. You may find a personal loan option in your home country—if you do you'll need to inform your school's financial aid office—or will need to go through the various banks and loan providers that offer international student loans in the United States.
You'll want to identify the best rates possible so after graduation you can pay back your loan quickly with as little cost as possible. The maximum loan eligibility for an international student is the cost of attendance minus any other aid received—scholarships, for example.
💲 Read more: Exploring How to Pay for Business School
It's likely that whichever loans company or bank you go through, you'll need a co-signer to land a loan. A co-signer is a creditworthy US citizen or permanent resident who's lived in the US for the past two years. They're often a close friend or relative who becomes eligible by law to repay the loan if you as the borrower fail to pay.
There are also international student loans available to candidates without a co-signer. These loans often come with higher interest rates, so make sure you check this thoroughly before taking out a loan.
Whichever company you go through you'll likely need proof of acceptance to business school, proof of US residence, and either your H-1B or F1 visa.
You should always reach out to your school's financial aid office for advice and guidance, alongside researching and comparing various student loan options. Some schools have relationships with loan providers that offer affordable loans. Duke University's Fuqua School of Business, for example, recommend loans companies Prodigy Finance, MPower Financing, and Discover.
Loan providers for international business school candidates
Investopedia ranks Prodigy Finance as the best alternative loans provider for international graduate students without a co-signer. The company defers any repayments while the candidate is in school and for six months after graduation for full-time students. There are no application or prepayment fees, but Prodigy does charge a 5 percent admin fee for each loan.
Prodigy offers four repayment term lengths—seven, 10, 15, or 20 years. International candidates can get a minimum loan of US$15,000 and up to 80 percent of cost of attendance. Candidates on certain programs in the United States can extend that to cover 90 or 100 percent of cost of attendance. Cost of attendance includes tuition, fees, accommodation, books, and other supplies.
Getting the best interest rate is a high priority for candidates seeking loans too, and Prodigy offers student loans that don't compound interest over time. The average annual percentage rate (APR) for a Prodigy student loan is 10 percent, according to Investopedia.
MPower Financing offers international candidates without a co-signer loans at 350 schools across Canada and the United States, but at higher-than-average interest rates. Schools supported by the company include Baruch College of the City University of New York, American University, Stanford University, and Hult International Business School.
For students with a co-signer, Citizens One offers international candidates student loan applications with no application, origination, or prepayment fees. There is a minimum loan amount of US$1,000 up to the total cost of attendance. The company caps the MBA loan at US$225,000.
Here's a quick list of some lenders that will provide funds for international students:
Repaying your graduate student loan
The best way to pay back your student loan is to land a high-paying MBA job after graduation. Consulting firms pay their MBAs eye-watering salaries, which makes it easier to pay back your loan. Popular jobs in finance and the technology industry also offer the same earning potential.
For candidates who want to pivot their career towards the public or nonprofit sector, some schools offer generous loan forgiveness programs. Yale School of Management has been offering its loan forgiveness program since 1986, and has so far granted more than US$12 million in support.
💼 Read more: An MBA Is Your Springboard to a Career of Social Impact
Whether as an international candidate you choose to go through a bank at home or an international loans provider in the United States, the financial support is there.
Business school isn't cheap, but the right student loan can turn a short-term financial burden into a long-term investment in yourself.
You're not alone in figuring out how best to finance your education. Access free resources on how to help you finance your business degree on mba.com.