Exploring How to Pay for Business School
Exploring How to Pay for Business School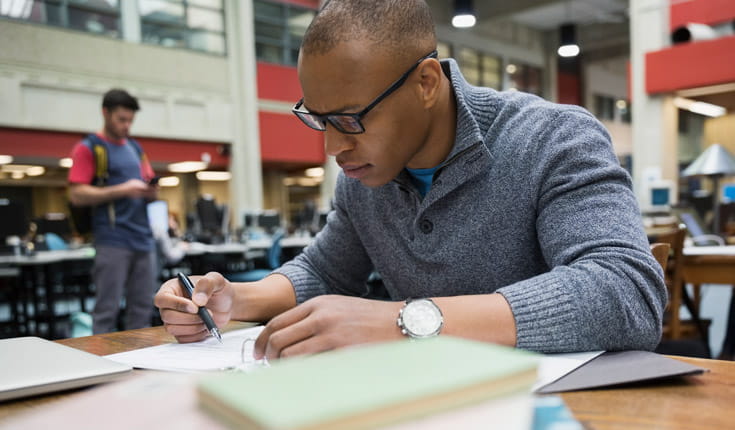 Few things have a greater payoff than an investment in education.
For many, it's an opportunity to acquire new skills, accelerate career advancement, boost income and fulfill personal and professional goals. But increases in tuition and other costs associated with earning an MBA or master's, as well as changes in the economy and personal finances, may impact your decision to pursue an advanced degree. If you want a graduate education, but like many, you are concerned about the financial burden, you have options.
To make the finances of business school work, candidates typically rely on a mix of funding, which can include sources ranging from parental support to grants to sponsorships.
Funding Options
Grants and scholarships
Based on merit, professional distinction, diversity or financial need, some schools, foundations or professional groups will provide financial awards in the form of a grant or scholarship. If you're interested in applying for these, schools are usually the best source of information. Just keep in mind that most grants and scholarships are partial awards reserved for full-time graduate students. Eligibility is limited and restrictive, so engage early.
Assistantships
Assistantships are a form of paid academic employment where you can receive financial aid, such as tuition reimbursement or a living-expense stipend, in return for working part-time for the sponsoring school. Duties vary, but depending on your skills and area of study, you could assist with teaching, research or even administrative work for a particular department or faculty member. Like scholarships and grants, assistantships are available on a limited basis, so engage with schools early in the application process.
Corporate sponsorships
While not all employers are willing to sponsor employees to attend graduate school, it's most common in the United States with as much as 40% of companies offering graduate management education sponsorship. This comes in many forms, including full or partial aid, reimbursement for tuition or other associated costs, access to company resources and more. If you're thinking of approaching your employer about sponsorship or applying to an established corporate program, come armed with research and a compelling business case.
Federal loans
Federal student loans are guaranteed by the US government, meaning that the lender will be reimbursed for the loan if you default. Federal loans are only available to US citizens and permanent residents, and often have more attractive terms and conditions than private loans, such as fixed interest rates and flexible repayment options. With the exception of a consolidation loan, which is used to refinance other loans you have, you must complete the Free Application for Federal Student Aid (FAFSA) for consideration.
Private loans
As opposed to federal loans, private lenders, like a bank, offer private education loans, instead of the government. Private loans are typically more expensive than federal loans but are a great option to consider if you need to supplement your other financing sources or establish a safety net to ensure you can cover other education-related expenses like travel, books and living expenses.
Crowdfunding
Sometimes you need to think outside of the box to fund your education. Crowdfunding, or peer-to-peer-funding, offers an alternative method of funding where a large pool of sponsors (the crowd) provide capital to support a venture, campaign or cause, like your postgraduate degree. Typically crowdfunding comes in the form of a donation, loan, or in exchange for a reward with a clear monetary value (e.g., a future product or service that you'll provide).
Tax credits
The IRS allows some students to take tax credits and deductions to help reduce the federal tax burden associated with paying for higher education. However, the rules are complex and do not apply to everyone. For more information on possible tax breaks, visit IRS.gov or consult with a knowledgeable tax professional.
The ROI of education
If you decide to pursue business school, you'll expand your career options, gain a competitive advantage and ultimately enhance your earning power. Investing in an MBA or master's is a big decision. However, as you evaluate your financing options, also consider the overall return on your investment (ROI) – it can pay dividends down the road. To estimate how much you can earn after business school, try out our salary calculator.
Frequently Asked Questions
Is business school worth the money?
We partnered with the Research Department of the Graduate Management Admission Council (GMAC) to analyze more than 10 years of data collected from prospective students mapped to data collected from the same individuals following their business school experience. Comparing data collected at these separate points in time provides all-new insights on the value of a graduate business degree. Findings, as well as the perspectives of several recent graduates, are shared in our report Is Business School Worth It: The Transformative Power of a Graduate Business Degree.
What's the return on investment of an MBA?
With our MBA ROI Calculator, you can play out your earning scenarios with and without an MBA and see for yourself how an MBA is a smart investment in your career development. Based on your responses to just a few quick questions, our calculator can estimate your total MBA investment, initial boost in salary, time to recoup your investment, and your ROI 10 years in the future. You'll even see a graph that plots your earning potential with an MBA versus without. Try it out and envision yourself taking a giant leap forward in your career with an MBA.
How can I receive an MBA for free?
MBA scholarships are funds awarded toward the cost of your program that you don't need to pay back. You can be awarded more than one MBA scholarship and they can significantly reduce your study costs. There are many different types of MBA scholarships, which can be awarded based on different criteria, including merit, diversity, and financial need. Review our list of scholarships you should know about, offered by independent organizations and business schools alike.
Does FAFSA cover an MBA?
The Free Application for Student Aid (FAFSA) must be filled out and submitted in order to receive grants and/or loans. Once you've filled out the FAFSA and applied to the college of your choice, the school will often automatically consider you for grants and scholarships. You can learn more about how FAFSA works here.