How Much More Money Can You Earn with a Business Master's?
How Much More Money Can You Earn with a Business Master's?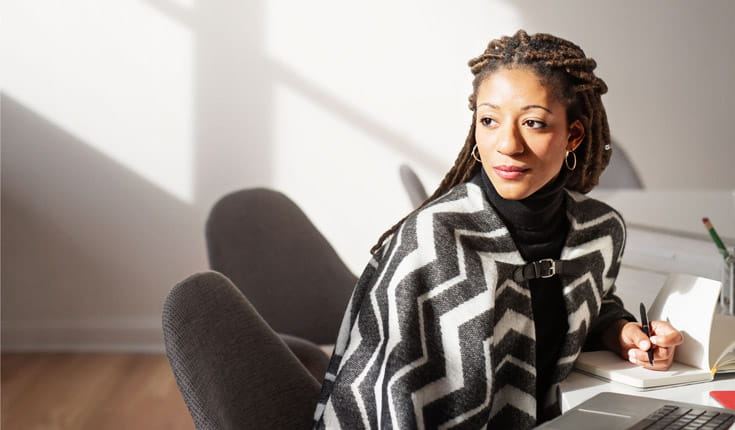 Launching your career with a business master's degree is a smart move for several reasons, including the ability to begin your career with a higher starting salary. And while earning more out of the gate obviously has an immediate payoff, the long-term positive impact is far greater. Research has shown that the first ten years of your career have a very strong impact on your future earning potential, meaning those who earn more early in their professional lives are likely to earn more in cumulative earnings over the course of their career.
How much more can you earn with a business master's?
New findings from the Graduate Management Admission Council's (GMAC) Corporate Recruiters Survey—an annual poll of employers who regularly recruit business school graduates—show that business master's graduates earn a healthy salary premium relative to new bachelor's hires.
Survey analysis shows that companies will offer median starting salaries this year of US$85,000 to Master of Data Analytics graduates, US$80,000 to Master of Finance graduates, and US$75,000 to Master in Management and Master of Accounting graduates. These median starting salary levels represent a 15 to 30 percent premium over the starting salary level the same companies say they will offer new hires who recent earned their bachelor's degree (US$65,000).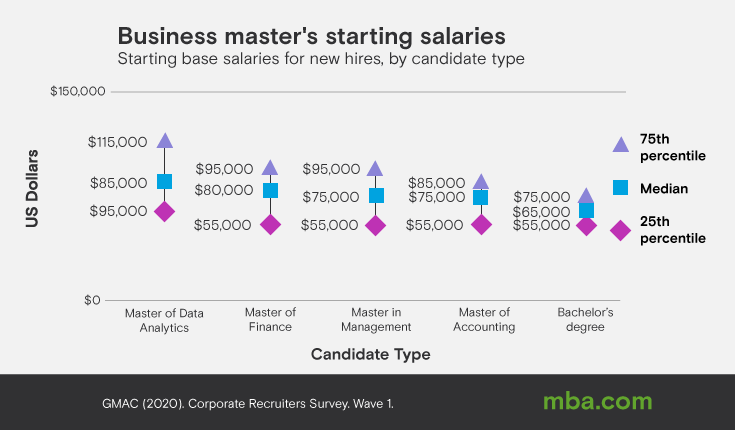 Which business master's program type is right for you?
Now that you know the payoff is real, which business master's program is right for you and your career goals? There's a wide range for you to choose from. A key question you may want to ask yourself is if you want to add a specialized skill to your resume to help you stand out in a competitive job market, or if you'd prefer to earn a generalist degree that sets you up for future management positions.
Need some expert advice? Take our quiz to receive personalized advice on which business master's degrees may be best suited to your goals and experience.
Once you have your quiz results, jump over to Program Finder to explore which business schools offer the program types you're interested in, and begin envisioning yourself starting your career strong with a business master's degree.
The GMAT exam is your pathway to earning a spot in a top business master's program
Leading business master's programs around the world accept the GMAT exam as a part of the business school admissions process because it's a proven predictor of your ability to succeed in their classrooms. Applying with a competitive GMAT exam score demonstrates your commitment and motivation and helps you stand out in the admissions process.
Are you ready to take the GMAT exam? Create an mba.com account and reserve your testing appointment today!
Prep smarter, not harder. Get expert step-by-step guidance on preparing for the GMAT exam with our 8-week study planner. Go from zero to GMAT-ready in just 8 weeks!