Bain, BCG, McKinsey Announce 2021 MBA Hiring Plans
Bain, BCG, McKinsey Announce 2021 MBA Hiring Plans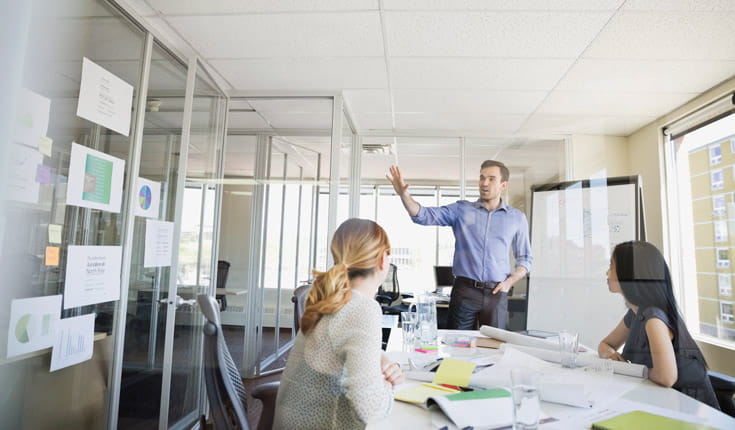 Chances are if you're considering an MBA then you've heard of the Big Three management consulting firms: McKinsey & Company, Bain & Company, and the Boston Consulting Group (BCG).
The Big Three are among the world's best consulting firms to work for. They offer MBA graduates the chance to earn eye-watering salaries and a cross-functional career at the cutting-edge of the business world.
With McKinsey set to hire a record number of MBAs in 2021 and BCG and Bain planning to expand their consultant class sizes, it's set to be a big year for the aspiring MBA consultants.
McKinsey to hire record numbers of MBAs
After the COVID-19 outbreak, McKinsey's recruiting efforts shifted online but that didn't impact the firm's hiring. Between March and December 2020, the company welcomed more than 1,500 full-time consultant hires and 1,000 interns.
By the end of 2020, McKinsey had hosted 1,000 virtual recruiting events and 20,000 virtual interviews. That sets a strong precedent going into 2021.
"Going forward, we continue to hire and don't foresee major changes to our hiring approach," explains Brian Rolfes, McKinsey's global head of recruitment. "We have increased our recruiting goals and anticipate that in 2021 we will hire the largest incoming class in McKinsey's history."
About one-third of incoming hires at McKinsey have MBAs. 2021's incoming class will also be made up of PhDs, JD and MD degree holders, and industry professionals. Joining as an MBA requires the ability to seamlessly work cross-functionally with colleagues from an array of backgrounds.
The business schools on McKinsey's list of go-to recruitment "campuses" include the likes of Harvard, Stanford, Wharton, Kellogg, Booth, MIT, INSEAD, and London Business School. The firm also looks to liberal art schools and historically Black Universities and Colleges.
COVID-19 may have upended the interview process, but Brian explains that there are things that candidates should know that are universally applicable pandemic or not.
"Do not be intimidated by what you think the interview process may look like," he says. "Our interviewers are encouraged to actively help our candidates, to find the most talented people, help them succeed, and be coaches as much as interviewers."
Also, know McKinsey. Take the time to research the company's diversity efforts—covering roles, work, and people.
McKinsey still recruit traditional management consultants but consulting teams in 2021 consist of data scientists and software engineers too. Are you an MBA who can work alongside experts in game design, engineering, learning science, and psychometrics?
Brian wants MBAs looking to land consulting roles at McKinsey during the pandemic to know two things. Firstly, know the firm are hiring. McKinsey have set robust hiring goals in 2021 that span the globe and include generalist and specialist, junior and senior roles.
Secondly, don't be put off by the virtual recruiting process. The firm has already welcomed a cohort of consultants who've gone through the virtual onboarding process and have now started working with clients.
Read More: Bain, BCG, McKinsey & The Best Consulting Firms To Work For In 2021

Bain increases consultant hiring for 2021
Bain & Company is planning to hire nearly 700 consultants globally in 2021, a double-digit percentage increase on 2020. Bain is also planning to welcome its largest Summer Associates (SA) class with over 250 MBA-level interns set to join globally.
Like McKinsey, Bain has an active presence across 20-to-25 of the top MBA programs in the world. Every year the firm see 50-to-60 business schools represented in their incoming consultant class.
Keith Bevans, Bain's head of global consultant recruitment, says the firm's hiring plans remain unchanged despite COVID-19. He plans for campus hiring to be the largest it's ever been for full-time and intern hires.
Though incoming hires will mimic the diversity of backgrounds seen at the other big three consulting firms, Keith explains MBA talent continues to offer strong value.
"MBA programs are a tremendous source for talented, ambitious people. The skills you develop and the time to reflect on your professional goals during the program have consistently provided tremendously talent people for Bain & Company."
BCG expands recruitment across all job categories
Amber Grewal, managing director and partner of global recruiting for BCG, explains that the firm plan to expand its hiring across all job categories, industries, practice areas, and geographic locations to support continued company growth. Good news for MBAs then.
BCG looks for diversity of thought, and a diverse set of educational and work experiences. Business school recruiting is varied and covers multiple degree programs and majors.
COVID-19 hasn't impacted hiring either. Amber says as the firm is planning its biggest ever hiring year, its purposely expanding the use of technology in the recruiting process. It's now easier for top talent from any business school to connect with BCG.
During the interview process, she says, be true to yourself and know that BCG are committed to creating an inclusive environment. "Your strongest selling point is: you!"
Want to learn about how an MBA can help you in the consulting industry?
---
This article was originally published on BusinessBecause.

Whether you're considering an MBA, EMBA, or Master's program, read more content like this and get practical resources to help your business school application on BusinessBecause.