Executive MBA Programs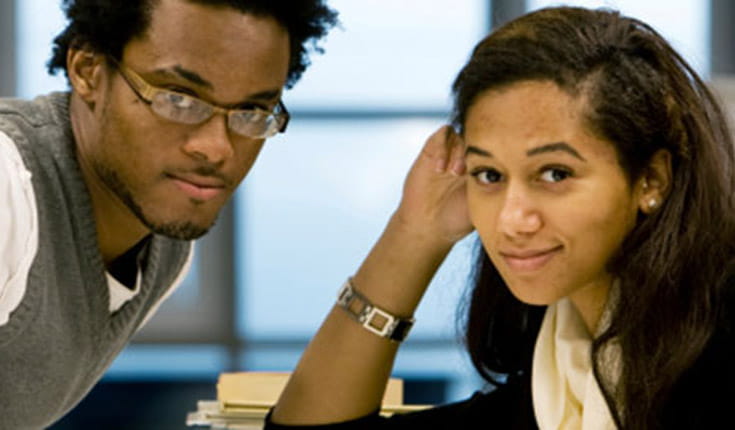 Helping you take the next step in your career.
Are you looking to take the next step in leadership? Is a promotion right around the corner? Executive MBA (EMBA) programs can offer the right mix of disciplines to help you make your next move. Here are a few things to consider when deciding if an EMBA is right for you.
Your Time Commitment – You can complete most EMBA programs in two years or less, significantly faster than in traditional part-time programs. Classes generally meet on Fridays and Saturdays, and often on alternate weekends. If you're continuing to work full-time, as most EMBA candidates do, you'll need your employer's full support, but you'll also need support from your family and your network of fellow candidates to succeed in this fast-paced environment.
Your Peers – In most EMBA programs, you'll find that your fellow candidates are full-time professionals who are taking the next step in leadership. An overwhelming 95 percent of candidates have three or more years of work experience.1 Through the program's curriculum and your shared backgrounds, your EMBA peers will become a significant part of your network, both during the program and after graduation.
Learning Opportunities – EMBA program curriculum focuses on several courses in each of the major business disciplines—leadership, strategy, communication and management skills. With a focus on career-broadening management and leadership training for executives, your EMBA will provide you with strong general management skills, helping you prepare to take the next steps in your organization.
The Experience – Like the traditional, two-year MBA program, an EMBA program is a full immersion experience, with learning taking place both inside and outside the classroom. You'll have extensive contact with faculty and your peers. Your shared personal experiences will become a unique and important part of the curriculum and your experience. Many companies provide financial assistance if you choose an EMBA program, so check with your employer. After all, if you're on the fast track in their management program, they're interested in making an investment in you—and you'll benefit from that investment today and in the future.
In 2017, EMBA programs expect the number of students receiving financial assistance for EMBA program to increase1
Is an EMBA program right for you?
If you choose to begin an EMBA program, the first thing you need to be prepared for is the commitment. You're likely working full-time, and even with your employer's support, you'll be adding hours to your work week. While the rewards are certainly worth the time invested, you'll want to identify a clear understanding of expectations with your employer.
Internships are not part of most EMBA programs. Since you're already working, the real benefit is using your classroom and peer experience to expand your knowledge base, along with your strategic and leadership skills.
While most employers do offer financial assistance, do your homework when selecting your program and keep the cost in mind. Most programs do teach their courses in-person, with only a small percentage offering online options1, so programs in your local area are likely the best fit for your already busy schedule.

1
Graduate Management Admission Council (2017) Application Trends Survey.