Top Ten Study Tips for the GMAT Exam
Top Ten Study Tips for the GMAT™ Exam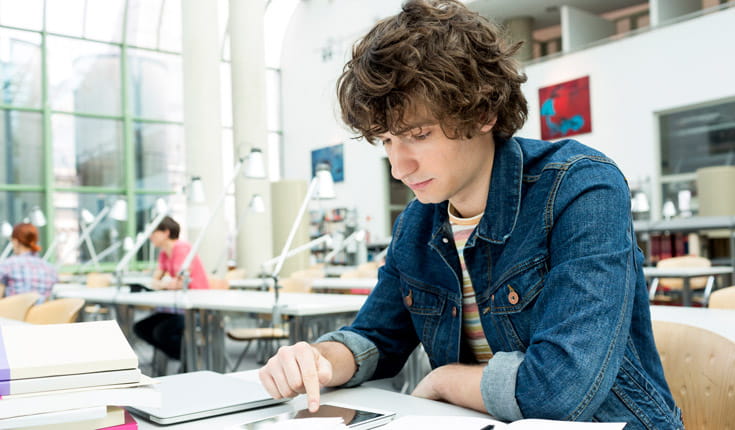 As you're looking into business school admission requirements, one of the biggest things you'll need to plan is studying for the GMAT™—whether online or at a testing center. Preparing for the GMAT can be a daunting prospect, but with a solid study plan and effective test prep strategy, you can set yourself up for success. Work toward your best GMAT score with our top 10 study tips.
1. Develop a GMAT study plan early
Business school applications have many components, and the last thing you want is to juggle all of those while preparing for the GMAT on a condensed timeline. To avoid this situation, give yourself between six months and a year to studying and practice tests. Stay disciplined and use this time wisely by committing to a study schedule.
When establishing a GMAT study plan, consult graduate school alumni and students—they've been in your position and can provide helpful advice on where to start and how to succeed. Also consider the type of program you're applying for and focus your energy accordingly. For example, if you're studying for a Master in Data Science, put extra time toward improving your GMAT Quantitative (or Quant) score since admissions personnel will likely look more closely at that section than others.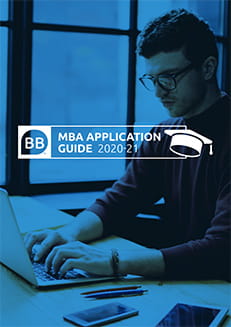 2. Know the test sections and consider them in your study plan
Before you formulate a study plan, it's a best practice to ensure you know the structure of the GMAT exam. The test has four main sections:
Educate yourself on the duration, number of questions, and scoring for each section, so you can plan accordingly. Also research the most frequently tested concepts in each of these sections and practice those until you have a firm grasp on them. You can learn more about exactly what to expect from each section by visiting the specific pages at mba.com dedicated to Analytical Writing Assessment, Integrated Reasoning, Quantitative Reasoning, and Verbal Reasoning.
3. Pick your GMAT prep materials wisely
There are an abundance of test prep resources available but choose carefully—not all of these resources are created equal. To best prepare (and simulate the real test-taking experience), use GMAT official prep materials. Since they're created by the makers of the GMAT, they use the same GMAT scoring algorithm as the actual test and contain real questions from past exams. Online GMAT prep materials like these also allow you to prepare from anywhere.
Worried about studying for the GMAT exam while social distancing? Here are five other resources to consider.
4. Identify your GMAT weaknesses (and work on them)
While focusing on frequently tested concepts and using official test prep materials are two must-do's, figuring out which skills need extra attention is also important. You may be self-aware enough to know your weaknesses, but to confirm, take several practice exams to gauge your abilities. Analyze your results and from there, create a custom, targeted study plan to brush up on the areas where you need to strengthen your skills in order to reach your goals. And remember to be realistic with yourself—scoring a 780 or higher on the GMAT isn't always a reality.
5. Keep track of time as part of your GMAT prep
Because you have limited time, pacing yourself is paramount to your GMAT success. If you know the Verbal section will be challenging for you, for example, refine your verbal skills but also make sure you can execute on them quickly.
Once you've practiced enough and understand the concepts, start keeping track of time so you can train yourself to efficiently problem solve. Considering the total duration of the test is three hours and seven minutes, you'll need to pace yourself accordingly as you work through the four timed sections on practice exams.
6. Don't stay stuck on a GMAT question
Remember, there's a penalty for not completing each section of the test, and with each unanswered question, your score could decrease. Don't fall into the trap of worrying whether you are answering every question correctly. Do your best, obviously, but stick to a pacing strategy. Don't invest more than two and a half minutes on any one question. If you're stumped, make a strategic guess. That brings us to our next point.
7. Use process of elimination on the GMAT exam
Don't waste precious time when you come across questions where you're unsure of the answer. When in doubt, rule out the wrong answers to get closer to the correct answer. Select the best of the remaining choices and move on to the next question. Just in case you run out of time (despite your best pacing plan), figure out a "guessing strategy" in advance to avoid unnecessary GMAT score deductions.
To guess or to skip? Here's what thousands of GMAT records say is the best approach.
8. Practice visual literacy during GMAT prep
We've established that time management is a critical GMAT test-taking strategy. Looking for one simple way to increase your efficiency? Master visual literacy, or the ability to read symbols, charts, and tables. This type of visual data is commonly featured in the GMAT, so learning how to interpret it quickly is a critical skill. In the GMAT Quant section of the exam, you may even encounter non-standard mathematical notations (or symbols specific to a problem), so it's important you are comfortable with visuals and can remain unflustered.
9. Improve your mental math as part of your study plan
Mental math is a time-saving tool you'll want in your arsenal when it comes to the quantitative section. As you're practicing, resist the urge to reach for your calculator every chance you get. Instead, practice doing calculations in your head. You won't have a calculator for the real Quant section of the GMAT test, so honing your mental math skills is a must.
10. Take official practice tests to improve weak areas
Pair your studying with practice tests. By simulating the real test experience, you'll familiarize yourself with the test format and frequently tested concepts. Not only will this boost your confidence, but it'll help you to identify weaknesses so you can work on areas that need improvement. Before you even start studying, take a first practice test to establish your baseline score. After you've started studying, assess your progress periodically with additional practice tests, and adjust your baseline accordingly. There are even free practice exams to get you started.
As you navigate through your graduate business degree journey, make sure you have the resources you need to succeed. With the help of mba.com, receive exclusive content, GMAT prep materials, and the tools you need for each step along the way. To get started, create an mba.com account today!