Top 10 International Destinations for Chinese Business School Applicants
Top 10 International Destinations for Chinese Business School Applicants
Almost half of GMAT test-takers from the Asia-Pacific apply to international MBA and business master's programs—and most of those are from China.
If you want to see the world, going to business school abroad is a great way to do it, giving you the chance to immerse yourself in a different culture and business context.
But where in the world should you study? There are top business schools located in a variety of international study destinations, all with their unique advantages; visa policies, career opportunities, and booming industries.
If you're considering studying abroad, here are the top 10 most popular destinations for Chinese business school applicants, based on GMAT exam score sending data.
10. Spain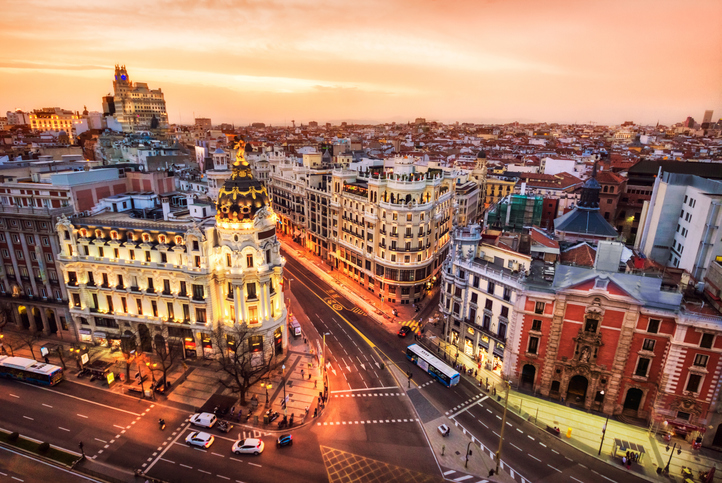 Spain is home to many prestigious business schools, including IESE Business School, which topped The Economist's Full-Time MBA ranking in 2021.
Top-tier business schools aren't the country's only attraction: Spain is the third most-visited tourist destination in the world, and thanks to its membership in the European Union, students have a good chance of gaining residency after graduation.
The EU Blue Card scheme offers residence and work permits to applicants with professional experience and a job offer in the country; in Spain, this permit lasts for one year, providing the role meets the salary requirements of 33,908€ (US$40,682).
9. Sweden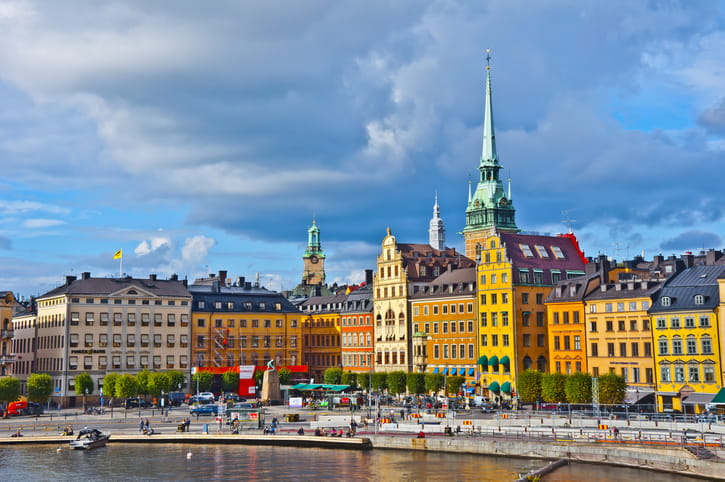 At 10 million residents, Sweden has less than half the population of Beijing, but though it is small, the country has a lot to offer. Sweden is a world leader for sustainability and is known internationally as a great place to live and work: 69 percent of expats in Sweden said they are happy with their work-life balance.
Swedish business schools include the University of Gothenburg School of Business, Economics and Law, and Stockholm School of Economics.
8. Germany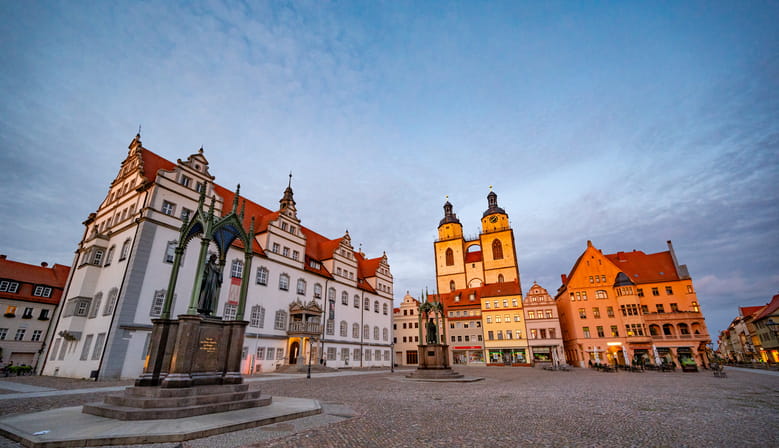 A giant of European industry, Germany is responsible for most of Europe's industrial production, mainly of machines, automobiles, and electrics. FTSE 500 companies like BMW make their home there, providing opportunities for enterprising students to get a foot in the door of big business.
It is also home to many world-renowned business schools, including WHU Otto Beisheim School of Management, Mannheim Business School, and ESMT Berlin.
7. Australia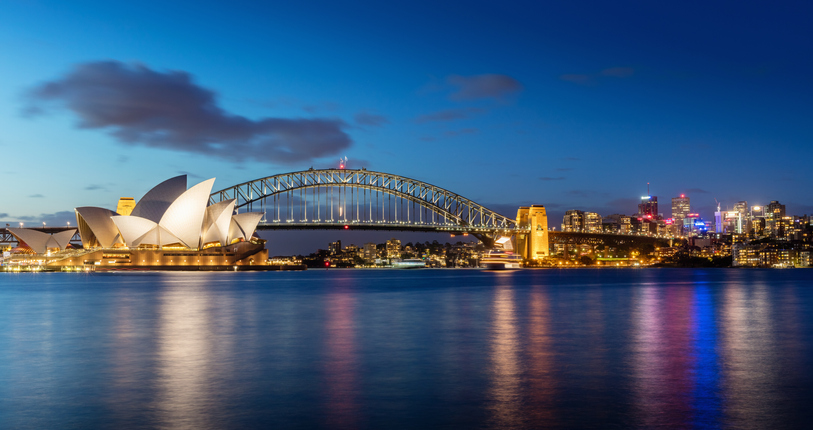 Why not apply to a top Australian school like Melbourne Business School or AGSM @ UNSW Business School in Sydney? As well as getting to explore the country's varied landscapes and laid-back culture, you would get to take advantage of Australia's growing industries like healthcare and professional services.
If an international role in tech is your goal, you could apply for the Global Talent Independent Program (GTI), which offers an Australian work and residence visa for those highly-skilled in tech areas including AgTech, FinTech, and Data Science.
6. The Netherlands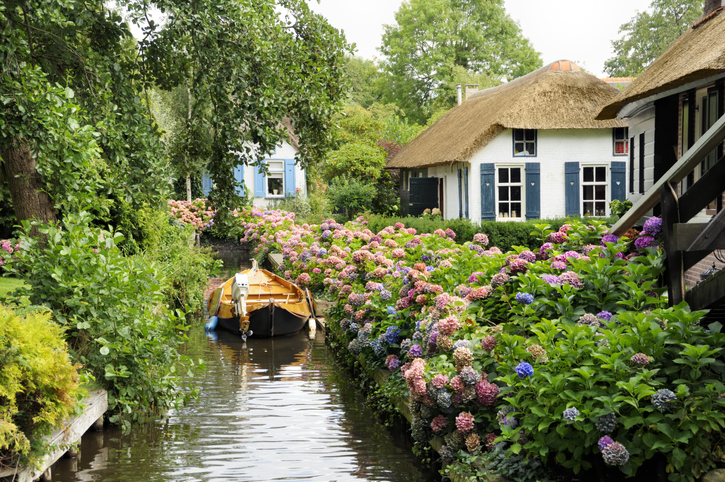 One of the easiest countries to get a work visa, if international experience is what you want, studying in the Netherlands is ideal. Over 90 percent of students pursuing most top MBA programs in the Netherlands are internationals. At Rotterdam School of Management, only 1 percent of the MBA class are from the Netherlands itself.
The Netherlands also has a relaxed policy when it comes to remaining there post-graduation. The 'Orientation visa' allows non-EU citizens to stay in the country for up to year with almost no strings attached – whether your plans are interning or launching your own startup, this visa would have you covered.
5. France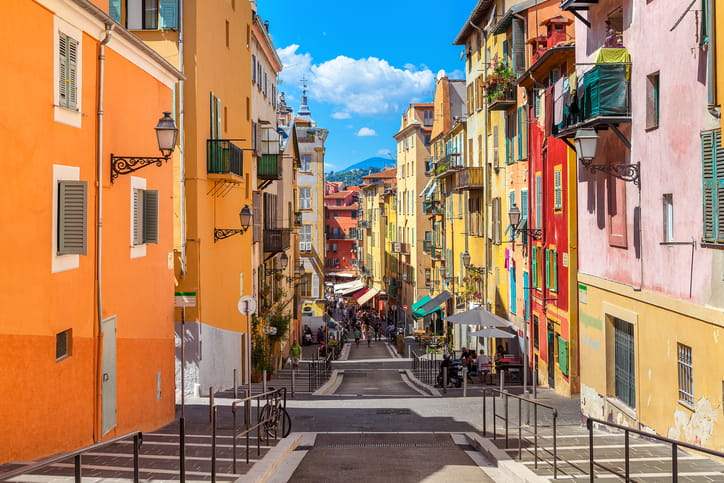 Like any of Europe's big economies, France offers you a chance to experience big business up close. The country's Central Business District, La Défense, is a business hub for the whole of Europe, and the country is home to numerous FTSE 500 companies.
France is also home to some of the world's most prestigious business programs. INSEAD, home of the world number one MBA program according to the Financial Times, has a campus in Fontainebleau, while HEC Paris, top for its Master's in Management, has a campus close to Paris and Versailles—all making France one of the top countries for Chinese business school applicants.
4. Canada

Canada tops the US News list of the best countries to live in worldwide, ranking highly for quality of life, social purpose, and entrepreneurship.
Canada is famously hospitable to international students: the Post-Graduation Work Permit allows students to remain for up to three years, or you could even apply for permanent residence if you have work experience in managerial, professional, or technical roles.
3. Singapore
For an Asian business school with international links, look no further than Singapore. Many of Singapore's business programs are international in focus: in addition to the French campus, INSEAD also has a base in Singapore, and Nanyang Business School and the National University of Singapore Business School offer partnerships and exchanges with universities overseas.
2. United Kingdom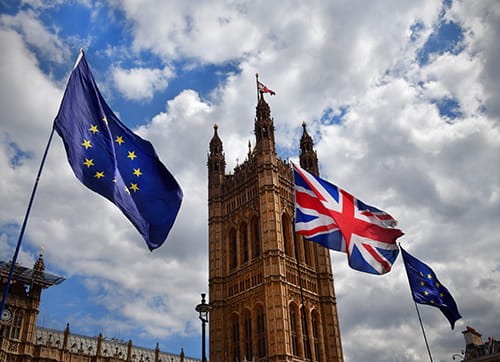 Most MBA and business master's programs in the UK are shorter than elsewhere. Oxford University and Cambridge University both have prestigious business schools with one-year MBA programs. The shorter programs cut costs significantly but also minimize your time away from work, helping to secure a good return on your investment.
London Business School offers a flexible MBA program, with exit points at 15, 18, and 21 months, as well as a suite of business master's programs. Outside London, there are many affordable MBA programs in the UK.
Plus, visas are available for you to launch a career in the UK after business school. The UK government recently announced that applications for its Graduate Route post-study work visa, which allows grads to work for up to two years in the UK post-graduation, will open on July 1, 2021.
1. United States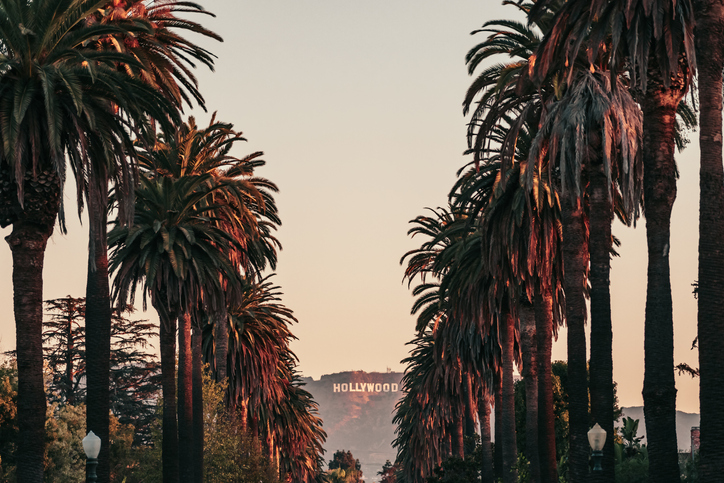 It's no surprise that the US is the number one international destination for Chinese business school candidates. Almost half of the Financial Times' top 100 MBA programs worldwide are located in the US and that's not to mention the magic M7 Business Schools, including Harvard Business School and Stanford Graduate School of Business.
Career prospects are just as encouraging: the average MBA salary in the US after graduation is over $100k and most students increase their salaries by more than 100 percent.
What's more, President Trump's ban on the H1-B visa, which allows skilled immigrants like MBA and business master's grads to work in the US after graduating has expired, with applications for 2022 visas now open.
Find your best fit program
Our free guide, Finding Your Best Program: A Guide for Undergrads, gives you the expert tips and guidance you need to confidently narrow your options and identify the programs that make the most sense for your needs, preferences, and career goals.
Get exclusive, insider advice on:
The key questions you need to ask yourself to ensure optimal preference-to-fit alignment
The best tools to use to understand what your options are
How to build out your program list and what mix of programs should be on it
Best practices for connecting with schools and getting your questions answered
Developing specific, tailored responses to "why this program?"