Is London Still a Top Business School Destination?
Is London Still a Top Business School Destination?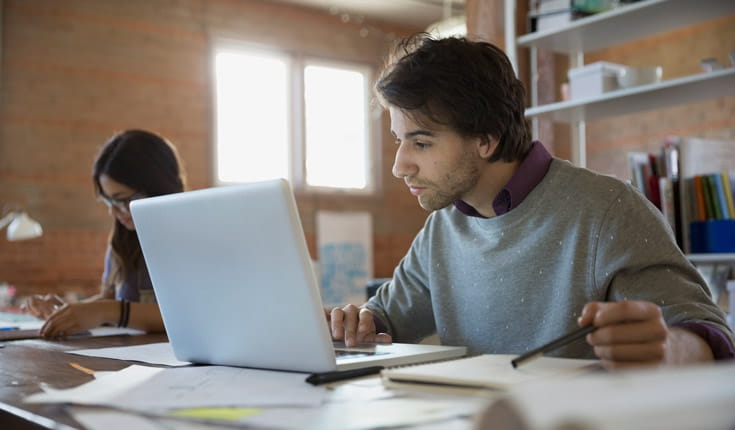 London is home to a roster of world-renowned business schools, attracting MBA and business master's applicants in droves. Each year, candidates are drawn to the UK's world class education system and London's exciting jobs market.
But 2021 is no normal year. On top of the COVID disruption, the UK has recently exited the European Union.
This creates new challenges for European candidates hoping to study at a UK business school, while many have speculated over the future of London's business ecosystem which could suffer from a post-Brexit exodus.
Given the combined impact of Brexit and COVID-19, or 'Brovid', is London still a top business school destination?
Is London still welcoming to internationals?
Much of the rhetoric underlying the Brexit campaign in the UK appealed to anti-immigration sentiment. Since leaving the EU, the UK has certainly adopted a stricter stance towards immigration.
The UK has introduced a points-based visa system, with points awarded to students who speak English, hold an offer from a UK university, and meet the financial requirements. Europeans must now meet the same criteria as other internationals.
London, however, has made a concerted effort to double down on its status as a multicultural, global city. London Mayor Sadiq Khan launched the 'London Is Open' campaign to demonstrate the city's commitment to welcoming international visitors.
Business schools in London have not compromised on international diversity, determined not to be undermined by Brexit. London Business School—which ranked second in 2021's Financial Times MBA Rankings—has retained an almost entirely international cohort, never dipping below 90 percent even after the 2016 Brexit vote. City Business School (formerly Cass) has similarly retained this diversity, with 80 percent of its current MBA cohort being international.
Simon Mercado, dean of ESCP Business School's London campus, believes that the reputation of London's business will allow the city to weather the twin effects of Brexit and the COVID pandemic. "Students are finding security in the bigger brands and the reputable quality of the bigger schools," he says.
Are there still job opportunities in London post-Brexit?
When the Brexit vote was cast in 2016, many feared an exodus of businesses from the UK capital. Financial services is one of the biggest departures—it's estimated that 7,500 jobs have left London as a result of Brexit, according to the EY Financial Services Brexit Tracker.
Yet London retains a strong jobs market, one which is particularly appealing to business school graduates.
Global companies, financial services firms included, still see London as a strategically important city for non-European operations. From top investment banks to global consulting firms to energy giants, you'll still find a majority of Fortune 500 companies with a base in London.
"London is the melting pot of Europe, and its rich cultural diversity is a specific attraction to international students," Simon believes. "London is a city that is able to give students the experience and intercultural skills that they need to succeed in a global job market."
London also has a growing reputation for technology companies. Big tech firms Facebook, Amazon, Google, and Apple all have established headquarters in London, all set up since the 2016 Brexit vote.
This has seen the number of tech businesses in London boom, around and beyond Old Street's 'Silicon Roundabout'. In 2020, 141 tech startups had their first equity-funding rounds in London: 41 of these raised over US$1 million.
Meanwhile, the new UK post-study work visa, the Graduate Route, let's European and other international students stay on for up to two years after they graduate, a significant advantage over the US system which only allows graduates to stay for up to one year.
Steve Thomas, associate dean of City Business School in London, believes the Graduate Route is a huge advantage to international students. "Everyone knows about Brexit, it has entered the international lexicon," he says, "but I think the perception is the UK would manage its way through it."
Is London worth the investment?
On top of the price tag of a business school degree, students have to factor in living costs. London comes with a considerable premium, ranked the third most expensive city in Europe according to Eurocost.
However, since Brexit, the value of the Pound against the Euro has been relatively weak, making both tuition and living costs significantly smaller for European students than they would have been pre-2016. In addition, London rent prices have fallen 12.4 percent since before the pandemic.
London salaries also significantly outperform European cities, the highest outside of Switzerland and Luxembourg, with an average monthly salary of over US$4,000 after tax. MBA graduates from London Business School can expect to earn in the region of US$177k within three years of graduating.
The rich cultural experience of living in London, with almost infinite access to arts, performance, and global cuisine, also makes London an exciting place to be, especially for younger students.
By summer 2021, London and the UK hopes to have vaccinated its adult population and removed all COVID-19 restrictions, fueling a much-needed economic recovery. If it can achieve this goal, and resume business as usual, London is sure to cement its place as a top business school destination.
Which MBA program is the right fit for you and your goals? Our free guide offers expert advice to narrow your choices and establish your short list.