MBA For Engineers: 5 Reasons It Can Elevate Your Career
MBA For Engineers: 5 Reasons It Can Elevate Your Career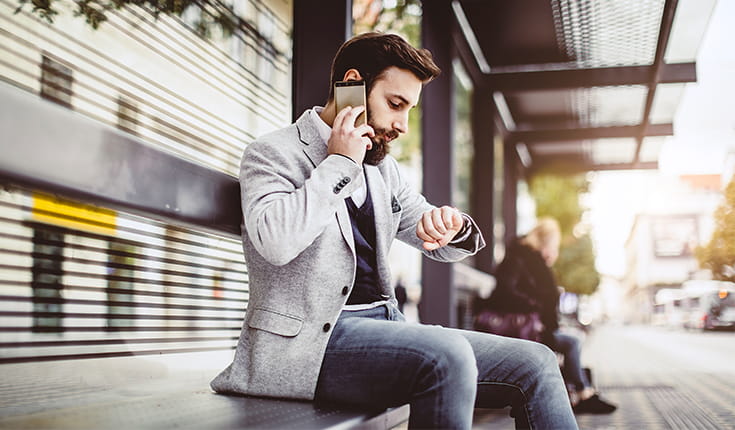 Graduating from a bachelor's in engineering then studying an MBA later in your career is a well-trodden path. At M7 business school, MIT Sloan, 33 percent of the current MBA class studied engineering during undergrad.
What makes an MBA degree so desirable to engineering graduates? Technical expertise and a broad business acumen are widely recognized as a winning combination, one that's highly valued by employers. This can mean a fast track to leadership and can help you earn lucrative salaries.
FAQs about an MBA for engineers
But you may be asking yourself is this even worth it when I've already done my undergrad in engineering?
Is an MBA good for engineers?
Which MBA is best for engineers?
What do MBA engineers do?
Here are five reasons why you should consider an MBA to elevate your career as an engineer.
Combine MBA skills with your technical engineering expertise
Studying a bachelor's in engineering ensures you'll develop critical-thinking skills and highly technical expertise, preparing you to develop ideas and find solutions.
But further down the career path, many engineers choose to add business and management knowledge to their more quantitative abilities with an MBA degree. This is because career progression often means moving into a management position.
Youssef El Hichoul had already studied an engineering master's and spent two years working as an engineer when he decided to enroll in the MBA program at GBSB Global Business School. He felt he needed to broaden his skill set beyond his technical expertise.
"An MBA gives an engineer the knowledge to make strategic business choices and to fully understand the economic and human impact of those decisions," he explains. Youssef felt that combining this with his engineering skills would help him progress into more senior roles.
"The MBA allows engineers to develop the skills necessary to complement their own and excel in management positions," he adds.
Stand out to top recruiters
For engineers like Youssef who decide to enroll in an MBA, their choice often makes them highly valued by recruiters. In a recent GMAC survey, 91 percent of corporate recruiters reported plans to hire MBA grads.
While MBAs tend to add a lot of value to your resume, no matter your background, employers place greater value on those who combine it with engineering, claims Steven J DeKrey, interim associate dean of MBA programs at HKUST Business School.
"Each year, the job market has a supply of good commercial people and good engineers or tech specialists, however, those who can bridge both are a rare find," he says.
Engineering MBA graduates can offer their solution-based skills while also bearing in mind commercial objectives. Combining generalist MBA skills like communication and agility with the critical thinking skills that are core to engineers also means students are well placed to move into senior positions after graduation.
"With engineers coming from strong technical backgrounds, the addition of business acumen through an MBA helps them build a unique profile, which is sought after among employers," Steven adds.
🧾READ MORE: How to Make Your Business School Application Stand Out
Unlock lucrative MBA salaries
With senior, leadership positions at your fingertips after graduation, an MBA also has the potential to unlock competitive salaries, reflecting your heightened skillset and increased responsibility.
Average salaries for engineering jobs requiring an MBA sit at around $105k in the United States, with many roles reporting higher salaries. Grads who take on senior electrical engineer roles, for example, earn around $125k on average. MBA product management directors earn even more at $145k, according to PayScale.
By contrast, engineering jobs requiring only a bachelor's degree pay around $91k, with top roles such as project manager and software engineer paying between $85k and $95k.
"Bridging the gap between technical and business definitely gives engineers an edge and helps them stand out among their counterparts who are from a pure engineering background," Steven notes.
Switch from engineer to entrepreneur with an MBA
If a senior role at a company isn't what you're looking for, developing your business acumen can also give you the skills needed to launch your own venture and begin an entrepreneurial journey.
If you're an engineering grad, you've probably got a wealth of problem-solving skills at your disposal, and the capability to develop innovative ideas. But turning those ideas into commercial opportunities is often a different story: so, building your knowledge of fundamentals like marketing, finance, and strategy can help you become an entrepreneur.
"This [MBA knowledge] is the perfect addition of skills to an existing engineering arsenal," says Youssef, "it allows you to make an impact, whether as an entrepreneur or leader of an organization."
🤑READ MORE: Do You Need an MBA to Become an Entrepreneur?
Access a range of extracurricular MBA opportunities
While an MBA is primarily about developing your expertise and boosting your career prospects, there's also the wide range of opportunities you gain access to which span beyond the curriculum.
During an MBA, you can join clubs and organizations which specialize in a range of areas – from engineering clubs to crypto organizations and even wine societies. You also get the chance to meet a diverse range of people, gain practical experience during company visits and internships, and even go on international trips.
"An MBA program provides a unique opportunity for your personal and professional growth," says Steven. "It can open up new perspectives you might not have thought about before."
There are other options available to you if you're an engineer considering your next step.
There's a wealth of specialized master's degrees available at business school, depending on your career goals. You may wish to further develop your quantitative skills with a Master's in Finance or Business Analytics. Alternatively, you could look to pivot into a more creative role with a Master in Marketing degree.
But if you're an engineer looking to progress into senior, management roles, the broad business knowledge and core management skills you gain mean an MBA is your best option.