Do You Need an MBA to Become an Entrepreneur?
Do You Need an MBA to Become an Entrepreneur?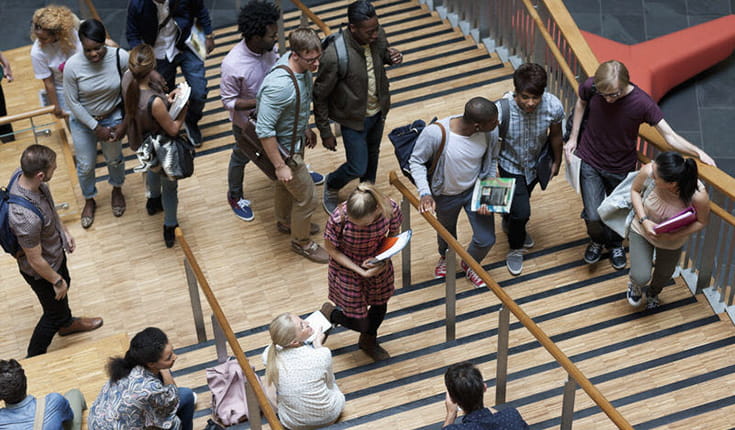 When launching your own business, the odds are stacked against you. It's often said that 9 out of 10 startups fail.
Choosing to set up your own business is a risk and one where you may not see solid returns for several years. Yet business schools are increasingly a stomping ground for entrepreneurs.
In fact, nearly nearly 1 in 5 of Stanford Graduate School of Business MBA graduates in 2020 went on to start their own ventures. More than 1 in 10 of Harvard Business School MBAs did the same. Successful businesses, from Nike to Bloomberg to Grab, have all been started by entrepreneurially-minded business school graduates.
So, do you need an MBA to become an entrepreneur? The short answer is no. Many entrepreneurs have created successful businesses without one.
But an MBA, it seems, can help increase your chances of success. Here's why:
You can hone important leadership skills
MBA programs are often seen as leadership factories, with many graduates quickly climbing the corporate ladder into c-suite roles. Leadership is synonymous with MBA graduates.
Strategic thinking, communication, and versatility are the top three skills employers value in business school graduates, according to the Corporate Recruiters Survey from the Graduate Management Admission Council (GMAC).
Read more: Business Schools Pivot to Teach Skills for the Post-COVID World
These leadership skills are just as important to entrepreneurs, who need to be the figureheads of their companies, both internally when it comes to building and coordinating teams, and externally when it comes to promoting a product and expanding the business.
For many, leadership doesn't come naturally, and isn't something you can just learn in a book. An MBA can be crucial for honing these skills and applying them to your own startup.
You need business essentials to launch a venture
You might have the next great startup idea in your back pocket, but if you haven't got a solid business plan to back it up, it's probably doomed.
MBA programs are a rigorous introduction to business for candidates looking to get an overview of how businesses are run, helping students understand how all the different components of a business fit together.
Daniella Genas, an MBA graduate from Aston Business School, always knew she wanted to be an entrepreneur: she had the grit, the determination, and the ideas, but not a strong enough theoretical framework, she says.
"I didn't have a theoretical knowledge of business. I had an operational view, that I got from doing it, but not a grounding in theory that would impact what I was doing operationally," Daniella explains.
Interactive Tool: What Skills Does an MBA Teach?
A grounding in finance and accounting from her MBA has now seen her successfully launch "She's The Boss International," a coaching and consulting firm supporting other female entrepreneurs.
You can tap into startup ecosystems
Successful ventures are surrounded by strong startup ecosystems: networks of incubators, investors, accelerators, other entrepreneurs, and an access to talent.
Like Silicon Valley, the gold standard for startup ecosystems, dozens of cities around the world have established reputations for entrepreneurship—from Vancouver and Austin in North America, to Berlin and Birmingham in Europe.
An MBA can be a perfect way to tap into those ecosystems. Business schools—as a trifecta of research, funding, and a deep talent pool—tend to sit at the center of innovation in these startup hubs.
Olin Business School at Washington University of St Louis, for example, offers students a chance to do MBA consulting projects with startups, working alongside founders in the seed stages of a business, helping deliver insights to drive their business plans.
Olin professor Doug Vilhard believes this is the perfect opportunity for aspiring entrepreneur MBA candidates. "The opportunity to learn is one thing, but to be able to practice is another," Doug says. "St Louis' ecosystem really lets you get out there and interact with it."
You might meet your future business partner
You never know who you could be sat next to in your MBA class: future Fortune 500 CEOs, future presidents, and even your future business partner.
The MBA classroom brings together bright minds from across different industries, which can result in the perfect combination of talent to go into business together.
John Mescari and Sarah Paiji became friends during their MBA at Harvard Business School. A few years after graduation, they teamed up to launch Blueland, aiming to eliminate plastic waste through reusable cleaning products.
While networking at business school can mean meeting future employers or building global contacts, for budding entrepreneur MBAs, it could mean finding the missing piece of your future business.
You can launch a business during your MBA
Not satisfied with learning essential entrepreneurial skills and meeting future business partners? Some MBA programs actually offer students the chance to launch their business.
In some cases, business schools have internal incubators, like the EMLYON Business School Startup Incubator which supports students with entrepreneurial ambitions.
In other cases, launching a business is part of the curriculum. UBC Sauder School of Business MBA Artem Bocharov started BarrelWise, a winemaking technology venture, as part of an MBA project. The BarrelWise team were randomly brought together on the Technology Entrepreneurship module at Sauder.
After graduating through the school's Lean Launchpad program, they were accepted into the school's HATCH startup accelerator, with access to workspace and different technologies, and received a US$10,000 grant from UBC.
An MBA isn't the holy grail for entrepreneurs; many founders find success without a business degree. But when it comes to the success of a business, the odds are stacked against you.
Why not increase your chances by boosting your skills, network, and the resources available to you by studying an MBA.
Now that you understand the value of an MBA to entrepreneurs, how do you determine which program is the best fit for you and your unique goals?
Our free guide, Finding Your Best Fit Full-Time MBA Program, gives you the expert tips and guidance you need to confidently narrow your options and identify the programs that make the most sense for your needs, preferences, and career goals.