MBA Application: How Long Does It Take?
MBA Application: How Long Does It Take?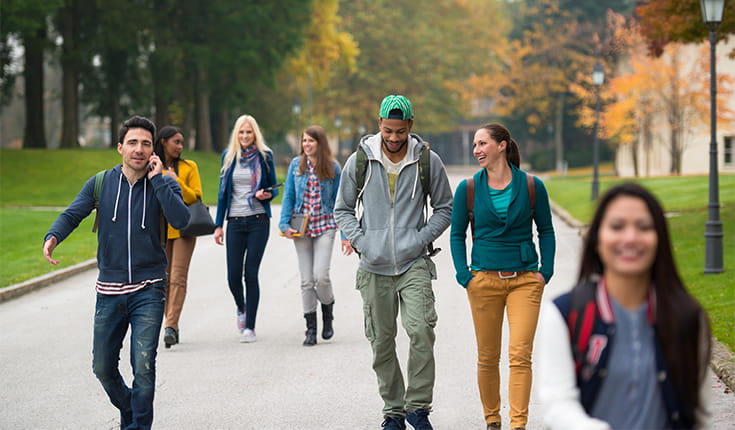 The MBA application process for your dream business school is no easy feat. Starting early and making sure you know exactly what is required is invaluable.
Although business schools have a number of application rounds, the ideal is to start preparing around 12 months before the first application deadlines: Round One. To help plan for a successful application, we've broken down all you need to do to help secure your place at your top choice b-schools.
Is the MBA program a good fit for you?
Before you even start the process of applying for business schools, you need to assess whether an MBA program is worth it for you. Will studying the MBA help you achieve your career goals? Are you committed to the challenge?
You should have clear answers to these questions before you start applying. During the admissions process, you'll be asked to share details of your professional life, your post-MBA goals, your strengths and weaknesses, and why you think you'd be a good fit for the specific MBA program at your top choice business school.
Having these answers set in your mind will ease the process of applying and give the best chances of acing your application!
In which MBA application round should you apply?
Most business schools have around three application rounds, sometimes more. Business schools think carefully about who they want in their cohort, knowing that a diverse class thrives most.
For this reason, applying in Round One generally offers a better chance of acceptance as applicants are open across all categories. Particularly if you're from an over-represented applicant pool – such as an American man wanting to enter finance – a Round One application could boost your chances.
Applying earlier could also secure you an Early Bird discount on your tuition fees, or a better chance at receiving an MBA scholarship.
However, even though there are advantages of applying in Round One, if your application isn't yet strong enough, then working to boost your application to apply in a later round is the best option. If, for example, you want to re-take the GMAT to raise your score, or have upcoming work experience or a promotion that you want to secure before submitting your application.
Making sure your application is the strongest it can be before submitting it to business schools is most important.
MBA application process timeline
12 months out: what can you bring to the MBA program?
Studying a full-time MBA can be challenging, so business schools want to know that you have the skills and qualifications to thrive, which you should aim to emphasize throughout your MBA application.
The core fundamentals of a business school MBA program require students to have a solid understanding of quantitative subjects and math skills.
If you feel like you need to level up your core business knowledge to support your application and stand out to your dream business school, there are a number of online courses you can do. The Graduate Management Admission Council offers online courses in business fundamentals such as accounting, finance, and statistics that you can take to prepare to aid your acceptance into the best business schools.
By taking such supplementary courses, even if you don't have a wealth of experience, you'll be on a level playing field with other highly qualified candidates.
Business schools aren't just looking for a list of your professional achievements, however. They also want to see that you have something unique to bring to their MBA program. The MBA application process is an opportunity to show business schools your personality and build your personal brand.
So as well as your professional achievements, start thinking about the qualities you have that help you stand out amongst the large applicant pool.
10 months out: research business schools
There are so many business schools around the world to choose from and choosing an MBA program that is the perfect fit for you is a fast-track to achieving your dream career goals.
Now is the time to find your best fit. Look for a whole range of schools where the curriculum, international opportunities, and school values stand out to you. Do you want to study abroad? Do you want a full-time, part-time, or online MBA program?
Look for resources, read stories of MBA alumni, and deep-dive into business school websites.
Research business schools thoroughly and set yourself realistic goals by looking for schools in which the current student test scores and work experience match your own. However, it's also good to aim high!
9 months out: find out about the GMAT (or NMAT, if applying in India)
What is the GMAT? If you're applying to business school, you'll likely have heard of the Graduate Management Admission Test (GMAT). The GMAT is designed to prove your eligibility for your top MBA colleges and test the fundamental problem-solving and critical reasoning skills that are crucial to succeeding on the MBA program.
For students applying to schools in India, the NMAT is often a requirement.
The GMAT (or NMAT) is an important part of your MBA application as standardized tests are a way to evaluate business school candidates from around the world and compare their readiness for the program.
How long it takes to study for the GMAT exam will differ for each candidate but planning out a timeline and creating a study plan will lead you towards achieving a much more competitive GMAT test score.
There are lots of resources available that you can use to help you schedule your study time, make a revision plan, and take practice tests. There are also plenty of study tips available for the NMAT.
8 months out: reach out for recommendation letters
It's also a good idea to start thinking early about who will write your recommendation letters. You want someone who you have worked closely with in your professional life and can really exemplify your strengths.
Reaching out to them with plenty of time to discuss what you need and make sure your ideas about your professional qualities align so their letters strengthen your application, not diminish it.
They'll likely also be very busy so this means they'll be able to spend enough time on writing your recommendation letter before you submit your application.
7 months out: start studying to earn a good GMAT or NMAT score
As the GMAT is designed specifically for business school candidates, each section of the test is made to evaluate a specific skillset that you will use throughout the MBA.
The standardized test scores across candidates will help the admissions committee decide if you're a suitable candidate for their MBA program.
The GMAT exam score range is between 200 - 800 and although business schools consider MBA applications holistically, the majority of schools worldwide consider test scores above 700 to be highly competitive. Research the average GMAT score range at your top MBA colleges so you know what to aim for and how long to spend studying, but also remember it isn't everything. Admissions committees consider all elements of your application, so while all candidates should aim for the best possible test scores, you can also strengthen your application in other areas.
6 months out: narrow down your target schools and engage with top MBA colleges
Narrowing down your top MBA colleges to the ones that best align with your career goals and where you have a good chance of succeeding among the applicant pool is key.
Applying to too many business schools will only result in you not being able to spend enough time on each application, and reduce your chances. Business school applicants should apply for a range of schools including one reach school and one safety school.
If you're able to, visit the school campus and connect with current students, alumni, and faculty to help access whether their MBA program is a good fit for you, and if it aligns with your post-MBA journey.
For international applications, business schools often have official transcripts and English language proficiency requirements to submit alongside your application, so make sure you're aware of these well in advance.
5 months out: develop your business school MBA resume
The MBA resume is different from an ordinary resume. Rather than showcasing the skills you have for a specific job, you are exemplifying how you have been a leader and gone above and beyond in your professional career so far.
You should give clear examples of situations where you have succeeded and achievements you're proud of. This is a chance to really sell your professional abilities. Make sure to avoid common mistakes so you can really impress the admissions committee.
4 months out: take a closer look at your top choice b-schools
Make sure you have made a note of each round of application deadlines for your target school's MBA programs so you don't miss whichever date you're aiming for! Double checking the dates throughout the application process will ensure that you'll have all components of your application ready in time.
Each business school will have a different set of essay topics. Usually these will be centered around candidates post-MBA goals.
However, some b-schools also like you to get a little more creative. For example, Duke Fuqua School of Business asks for a list of '25 random things about yourself' as part of its MBA admission criteria and NYU Stern requires six images that help to illustrate you as a person.
Whichever school you're applying to, find out the essay topics well in advance, so you can ace your answers.
3 months out: build your candidate profile
Take the GMAT exam
Taking the GMAT exam at this point means you still have time to re-test if your exam score is not as high as you need to meet the average test score for your target b-schools.
write the first draft of your MBA application essays
The first draft of your MBA essays should not be the one you send to the admissions committee. You will need to re-write and tweak it to ensure it is the strongest possible depiction of your personality and your reasons for wanting to attend that specific MBA college.
Remember each of your MBA essays will be different if you're sending multiple MBA applications. Be specific to each business school and their values to show why you would be a great addition to their cohort. It's important to emphasize why they are a top MBA program for you.
International students: complete MBA admissions requirements
If you're an international student, make sure all the appropriate admissions requirements are completed as your application cannot be processed without them.
2 months out: meet with your recommenders to discuss your recommendation letters
Get back in touch with each of your recommenders and ask to meet them to discuss your letters. Having a sit down with them to go over what is expected, any important qualities you're keen for them to highlight, and discuss your strengths and weaknesses to ensure you're both on the same page.
1 month out: finalize your essay answers
Have a thorough look at your MBA essay answers and review all parts of your application alongside each other.
Each part of the application should enhance a new quality that highlights you as an asset to your top MBA colleges.
1 week out: ask someone else to review your application
Finally, get an outsider's perspective. Having a new set of eyes look over your application and advise you will help you spot any last minute errors before sending your application form to your top MBA programs.
Time to apply!
Now your application is out of your hands, it's up to the admissions officers to decide the next steps! While you wait for the outcome, prepare for the interview process with which will be the next factor to determine your place on your top MBA program!
Check out our tips for acing the most common MBA interview questions