Strategies for Acing the Most Common MBA Interview Questions
Strategies for Acing the Most Common MBA Interview Questions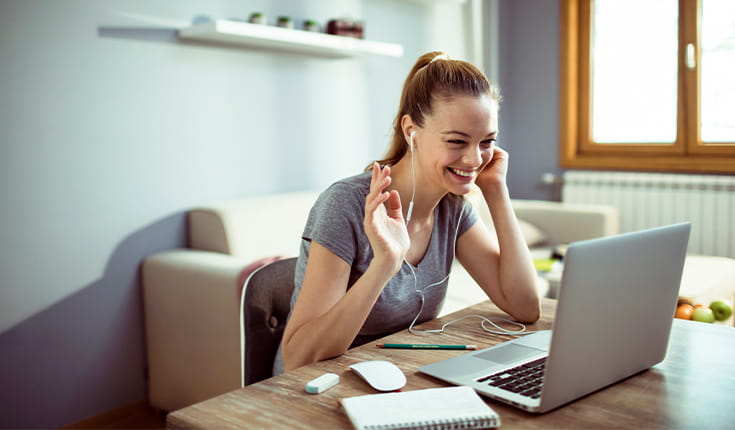 Your responses to common MBA interview questions can define the outcome of your business school application.
So you made it to the business school interview stage: Cause for celebration, or last-minute panic? The way you approach the MBA interview can directly impact admission decisions, so it's important to dedicate time and attention to this important component.
The most effective, time-tested strategy for approaching an interview is to imagine the questions you'll be asked and to practice your delivery. Below, we've detailed some of the most common questions asked during MBA interviews so you can begin developing your unique responses (although there can be some tricky MBA interview questions, too).
Question 1: Tell me a little bit about yourself.
A safe place to start, use this question to talk briefly and concisely about your background, experience, and accomplishments. Limit your answer to 2-3 minutes and identify key talking points that relate to the school or program. Plan to discuss topics such as:
Your undergraduate education and why you chose the major you did
Your past and present work experience and accomplishments
Your career goals, and your journey to discovering what matters most to you in your chosen industry
💬 Read More: Five Questions to Ask During Your MBA or Master's Admissions Interview
Question 2: Why do you want to earn a graduate business degree?
Next, interviewers may seek to understand why you've chosen this particular course of action as part of your larger career plan. Explain, in detail, your motivations for pursuing a graduate business degree and how the degree will further your career goals. Emphasize the specific skills that you hope to achieve and how these apply to the field, job function, or industry that interests you. What motivated you to pursue the degree now? Interviewers are looking for a well-researched, thoughtful consideration of the endeavor you're about to undertake.
Question 3: Why are you interested in this school?
At some point, the interviewer may ask why you're interested in this particular program or location. Comprehensively discuss all the reasons the school or program is ideally suited for you. Include factors such as faculty, culture, curriculum, industry connections, and job placement. Talk about any aspects that make the school or program unique and why, in particular, that interests you. Your response will help the interviewer picture you as part of the community going forward.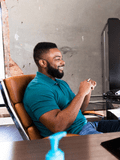 Become an mba.com Insider
Create your free account to access exclusive content, application resources, free Official GMAT™ prep, and more!
Question 4: Why should we admit you?
Interviewers may put you on the spot by asking, point blank, why they should choose you for the program. Use this MBA interview question as an opportunity to demonstrate your ability to address topics directly and with supporting evidence. Cite your accomplishments, highlight the skills you've strengthened so far during your career, and reveal how your academic and professional experience will enrich the program for others.
Question 5: Talk about your accomplishments as a leader.
All business school interviewers are interested in identifying strong future leaders. Prepare several examples of times you demonstrated leadership in professional settings as well as volunteer and community roles. Talk about the initiatives you led and the results you achieved. How did your skills influence the situation? Did you learn any lessons along the way that improved your qualities as a leader?
Question 6: What are your strengths and weaknesses?
You may be asked about your strengths and weaknesses in two separate questions, or in one combined question. Either way, the interviewer typically aims to measure your humility and self-awareness. Start with describing your weaknesses, like telling a story about how you've improved a personal shortcoming. From there, addressing strengths is fairly easy: Pick one or two that you feel set you apart from the competition and validate with concrete examples. For example, start with an observation about a personal quality and how it contributes to tangible positive results.
❌ Read More: Business School Application Mistakes to Avoid
Question 7: Do you have any questions about the school or program?
When given the opportunity to ask about the program or the admission process, be sure to prepare at least one or two concrete questions for the interviewer. Genuine questions help convey your interest and thorough research so far. If possible, return to topics that arose during the discussion to ask elaborative questions, which in turn demonstrates active listening during your time together. Avoid questions that are easily addressed by reviewing the school's website or marketing materials—these can have a negative impact on your interview if they make you seem like you haven't adequately prepared.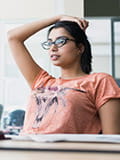 Top MBA Programs
What are the best MBA programs for you? Check out our list of top MBA programs by GMAT score sending, featuring HBS, Stanford, and Wharton.
Although there are many variables to the MBA interview, you can come prepared by reviewing these common questions and practicing succinct responses that allow the interviewer to get to know you as a person and as a candidate. Finally, don't forget to prepare for other elements of the interview, including these five must-dos for your MBA interview.
Your MBA interview responses should be an extension of your MBA story
Our free guide, Tell Your Story: Personal Branding for MBA Applications, provides you with step-by-step, expert guidance on how to position your personal brand in your applications to ensure you tell an authentic and compelling narrative that differentiates you from other qualified applicants and sticks in the minds of the admissions committees.
Get insider advice on how to:
Reflect on your personal journey and express who you are
Clearly articulate your goals in a way that will check the boxes admissions staff are trained to look for
Have a rock-solid answer to the key questions of "why an MBA?" and "why now?"
Tie your MBA story together in a way that elevates your personal brand
Become an mba.com Insider
Create your free account to access exclusive content, application resources, free Official GMAT™ prep, and more!