How to Get Accepted to a Competitive Master in Finance
How to Get Accepted to a Competitive Master in Finance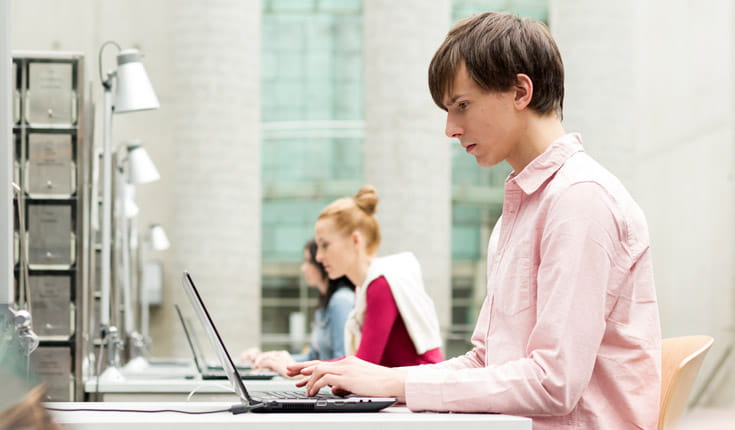 Make your Master in Finance application stand out.
When competing against the best students in the world, the challenge of standing out, often extends beyond being a smart student with an excellent academic profile and an impressive list of extracurricular activities. Top schools, like top students, are looking for a profile that matches their ambitions and fits their values.
It is important, when you apply to a top-tier Master's programme, to demonstrate how relevant your background is and how the specific programme will help you achieve your future career goals. As Head of International Admissions & Development at EDHEC Business School, which offers the world's #1 Master in Finance, according to 2017 Financial Times rankings, I am pleased to share my recommendations on how to make your application stand out:
Prove your ability to follow organisational structure
Your application should include all of the important content items and in the right order. A carefully structured application file ensures that the people who read your application will find all of the important information about your profile, such as grades, reference letters and assessment test scores.
For many schools the required documents are listed on their website. Make sure you understand which documents are optional, sometimes depending on your background certain tests can be waived or substituted for a different test.
Also, please research if certain assessment scores are associated with scholarships. At EDHEC Business School, an English test & GMAT/GRE are part of the application file for our Financial Economics programmes and a high GMAT score can underline your strengths when applying for our Excellence, Distinction, and Foundation scholarships.
Possess strong communication skills
Your application should give an honest and clear picture of who you are. Your motivation letter and interview is the opportunity to emphasize your strengths. Take this time to concentrate on what you can offer the school and show how you are a good fit with the purpose and values of the programme. Moreover, remember that every communication is part of your assessment. Every question and email you address to the admissions manager is a way to highlight your communication skills.
Respect deliverable dates and meeting times
Different business schools across the globe follow various admissions schedules, so make sure to follow the procedure closely to respect the dates and apply as early as possible. Early application is not only highly regarded by selection committees, but may also entitle you to apply for specific scholarships and loans. To follow the submission schedule, create your own calendar to help you remember the deliverables, and do not hesitate to stay in touch with the admissions team for further details.
Finally, it is advantageous to limit your choice to three or even fewer schools. Narrowing your selection allows you to focus your efforts on learning the culture of the school and what the selection committee is looking for in their candidates. It also, gives you the possibility and time to visit the schools in person or meet the admissions managers at an admissions tour.