Why Now Is a Good Time for Post-Graduate Jobs in the UK
Why Now Is a Good Time for Post-Graduate Jobs in the UK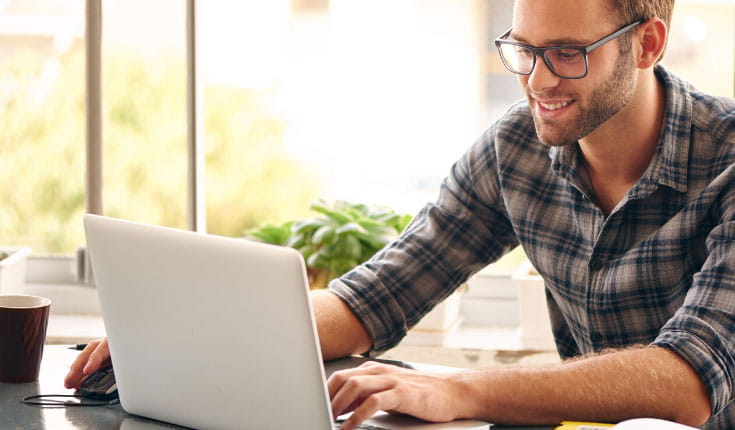 In the last academic year, there were just shy of half a million international students studying in the UK, comprising around a fifth of the entire student population. Students with high ambitions flock in the thousands from China, India, and the European Union, to name a few.
International student numbers may decline during the COVID-19 pandemic, and since Brexit, obtaining a work visa for both European and non-EU internationals may become harder. Yet top employers and jobs remain in abundance for international talent, and business schools continue to welcome high achieving students from around the world. In the face of what 2020 has thrown at it, the UK's status as a top jobs destination is unlikely to disappear.
Here's what you need to know about finding a job in the UK after business school.
Why it's a good time to find a post-graduate job in the UK
2020 has been a rollercoaster year for the entire world, and the UK is no exception. January marked the end of the long Brexit process as the UK officially withdrew from the European Union. While the country prepared to reorient its position on the world stage, a global pandemic swept over and threw the country into total lockdown.
The outlook, however, is already looking considerably rosier than it did three or four months ago. Andrew Bailey, governor of the Bank of England, said in August that the lockdown's economic impact was not as great as expected, with consumer spending already close to pre-COVID January levels.
Maria Tsianti, head of careers and students services at ESCP Business School's London campus, believes that there are already signs of the UK economy bouncing back much more quickly than expected.
"It is a good sign that, not long after the lockdown and the initial rescission or postponement of job or internship offers, a great number of companies continued with their recruitment activities or initiated new ones based on the new circumstances," she says.
There are fewer jobs on offer (around 650,000 fewer than at the same time in 2019), but for high-caliber candidates, positions are certainly still available. Companies across different sectors are looking for employees with diverse, agile skills that will help them navigate the turbulent months and years ahead.
"Employers expect their new recruits to possess soft skills like adaptability, teamwork and interpersonal skills, responsibility and self-awareness as well as time management and self-motivation that will enable them to maximize their work efficiency," she adds.
Business schools are well-positioned to train candidates with these necessary skills to stand out in the competitive UK jobs market.
Popular post-graduate job sectors
While retail, hospitality, and entertainment sectors have taken a serious hit, the UK remains a strong destination for a diverse range of careers.
"The coronavirus pandemic has impacted employment rates internationally and created a global recession. But it also brings a range of new opportunities which have or will open in light of new market trends, new customer behaviour, and a change in the world of work," explains Lisa Umenyiora, careers director at Imperial College Business School.
Finance is particularly strong in the UK. London houses many of the world's largest financial institutions, like Goldman Sachs and JP Morgan and remains a popular career destination for many business school graduates. In addition to traditional banking roles, fintech is an increasingly popular area which promises to change and disrupt the financial sector, with opportunities in trading, contactless payments, and fintech infrastructure.
E-commerce is another key area of growth that graduates would do well to tap into. Amazon's London headquarters employs 5000 people, continuing to draw graduates from the UK's best business schools like Imperial College and London Business School.
Overall, tech is growing significantly in the UK. Startup Genome recently named London as one of the best tech ecosystems in the world jointly with New York and second only to Silicon Valley. This is no doubt propelled by the increasing number of startup accelerators and incubators, investment funds, and research grants available to startups.
Applying for a UK post-study work visa
If you're interested in staying in the UK after business school, you will need to apply for a UK post-study work visa. In September 2019, the UK government extended the post-study working period, meaning that business school graduates in the UK can stay for up to two years after they graduate.
After Brexit, European and non-EU students will be treated the same, so applications for visas will be more competitive. In addition, in January 2021, the UK will introduce a points-based immigration system, favoring highly-skilled immigrants. This awards applicants with job offers from approved sponsors, above a certain pay threshold, and with relevant experience or academic qualification.
Business school graduates will stand in good stead. The rigorous education of a business degree, combined with the network you build while you are studying, makes business school graduates stand out to high-paying employers. "Business school candidates are considered to be well positioned because of the skills they develop and gain during their studies," Maria Tsianti from ESCP believes.
Find your best fit UK business school with Program Finder
Browse thousands of MBA and business master's programs offered at UK business schools using Program Finder, mba.com's global directory of business school programs. Filter your options by degree and program type, location, preferred class style, area of study, program length, target GMAT exam score and more.