GMAT Online Exam Testing Experience
GMAT Online Exam Testing Experience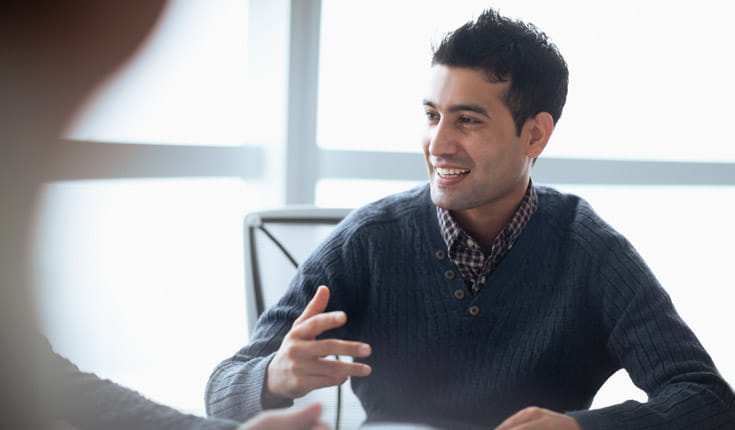 You may have heard about the recent introduction of the GMAT™ Online exam—a remote, online version of the GMAT exam developed to support candidates during the disruption of test-centers due to COVID-19.
While nearly every aspect of the GMAT Online exam mirrors the original, in-person exam, the experience of taking the exam online may be quite different than in a test center.
Here's everything you need to know about the GMAT Online exam experience, from start to finish.
Preparing your workspace for the GMAT Online exam
Once you have registered for the GMAT online exam and are ready to begin the exam process, the first thing you will do is prepare your workspace. This includes:
1. Completing a System Test before your exam begins to ensure you are able to take the exam on your computer.
2. Ensuring that your desktop is clean and that you are not within arm's reach of books, notepads, sticky notes, papers, pens, pencils, and other writing instruments or objects.
3. Making sure monitors and computers are unplugged and turned off. Items on the wall with writing on them, such as whiteboards, will be inspected.
Important: Make sure to run a system test in advance of your exam to ensure all of your technology is compatible.
You can take the GMAT Online exam at home or in your office. Wherever you choose, make sure you are in a walled room, with a closed door and without distractions. No one else is allowed to enter the room with you while you are testing.
Pro tip: Make sure to tell your family, roommates or anyone else who may be a distraction that you are taking the exam. The last thing you want is someone to interrupt you while you're in the zone.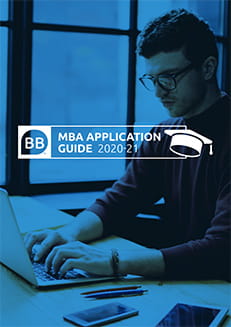 During the exam, certain personal items will be restricted. Those include: mobile phones, headphones or headsets (wired or Bluetooth), handheld computers or other electronic devices, pagers, watches, wallets, purses, hats (or other head coverings), bags, coats, books, notes, or any other materials not specifically approved.
FYI: You can find more information about preparing your exam space here.
After your workspace is prepared, you will need to check-in online
After you've prepared your workspace and are ready to begin your scheduled exam, you will go to your testing program's page at PearsonVue.com and log in to your account. You will be prompted to download the OnVUE software. Run the software, navigate to your test, and select "begin exam".
This is when you will be introduced to your proctor, who will begin to conduct your check-in process. To check-in, you will need to take a headshot photo and show your ID, as well as take a few pictures of your surroundings. The proctor will also conduct a room scan and you will be asked to show the front and back of your blank physical whiteboard, if you use one (see more on your whiteboard options below).
Once the check-in process is complete and your workspace has been approved, you can begin your exam. Once the exam has begun, you will not be permitted to leave the room, with the exception of your break.
Pro tip: Watch this short video to learn more about the check-in process for your OnVUE proctored exam here.
The structure of the GMAT Online exam
Now, you can officially begin the GMAT online exam! The exam structure is nearly identical to that of the in-person exam, and includes the Quantitative, Verbal and Integrated Reasoning sections, except there is no Analytical Writing Assessment Section. Each section will contain the same number of questions and time per section as the current in-person GMAT exam. The sections are as follows:
1. 31 Quantitative / 62 minutes
2. 36 Verbal / 65 minutes
3. 12 Integrated Reasoning / 30 minutes
The total exam time is around 3 hours—2 hours 45 minutes for the exam and an additional 15 minutes to check into the online proctored system. You will be allowed one, optional five-minute break before you begin the Integrated Reasoning section.
Pro tip: You Can Learn more about the structure of the GMAT online exam here.
Your whiteboard options
During the GMAT Online exam you will have the opportunity to choose to use a physical whiteboard, online whiteboard, or both for scratch work and note taking. As a part of your exam prep, think about which option or combination works best for you and your test taking strategy.
If you plan to use a physical whiteboard, we recommend you carefully review the guidelines to ensure you don't have any issues on test day. Your whiteboard can be no larger than 12 inches by 20 inches (30 centimeters by 50 centimeters) and you can have two dry erase markers and one eraser.
You will have access to the online whiteboard throughout your exam by simply clicking the whiteboard icon. The online whiteboard's endless canvas allows you to write out equations or other scratch work using the pen tool, enter text via the text box, draw shapes and lines, and more. Read our online whiteboard tips and tricks to get the most out of this helpful resource.
Pro tip: We highly recommended that you familiarize yourself with the online whiteboard before your exam. Practice using the online whiteboard tool here!
After the exam: scores and more
Note that you will not receive your test scores immediately after you finish the exam. Your scores will be posted in your mba.com account within seven business days.
Your GMAT Online exam scores are directly comparable to scores from the test center-based exam, and since the online exam became available in April we have seen score outcomes comparable to exams delivered in test centers.
Feel like you need to study more before you're ready to take the GMAT Online exam? Check out our guide to GMAT exam prep here.
Once you have received and reviewed your scores, you can decide which programs to send your Official Score Report to—or not. The choice is up to you! You can send official scores to an unlimited number of programs when you're ready (scores are valid for five years). All score sending is complimentary, at no additional cost.
Still have a question about the GMAT Online exam that wasn't answered here? Check out these FAQ's for more information.