What is the ROI of an MBA?
What is the ROI of an MBA?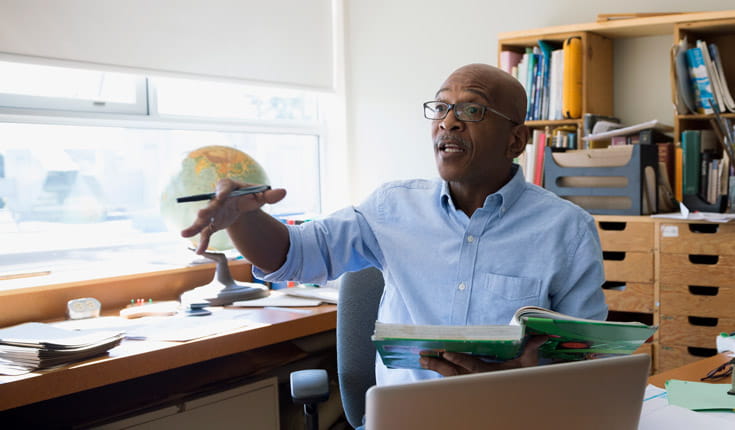 If you're considering an MBA, there's a good chance you're already thinking about your tuition and your education as an investment. And like any other investment, you will want to ensure you get the best ROI (return on investment) out of your MBA. How can you understand the true value of earning your MBA? To determine the true value of an MBA, you need to figure out how you'll calculate its return, and you must take several different factors into account. Are you most concerned about your future earnings? Maybe you're more interested in the quality of work you'll have the opportunity to perform once you're done? Either way, the decision to pursue an MBA is personal, and therefore so are the metrics by which you'll measure its value. Let's take a look at some of the factors you may want to consider.
Consider the financial benefits of an MBA when calculating ROI
An MBA ROI calculator, like this one, is a valuable tool to help you evaluate your investment from a sheer cost versus earnings standpoint. To understand the true scope, you will need to ask yourself questions like, "what level of salary increase can I expect from an MBA?" The answer to that question will likely depend on where you work and in what industry. The Graduate Management Admission Council's™ (GMAC™) 2019 Corporate Recruiters Survey makes it clear that MBA graduates will continue to command a premium salary and notes that 56% of companies around the globe planned to increase base salaries for MBA hires in 2019 versus 48% that planned to increase starting salaries for bachelor's and direct-from-industry new hires.
To estimate your post-MBA earnings, check out this interactive salary calculator.
In addition to increased salary potential, an MBA can open up other lucrative opportunities, such as a pathway to executive leadership, new job opportunities, and promotions. Many companies also provide b-school hires with immediate incentives to help alleviate the financial stress that comes along with a graduate school investment. For example, in the same survey from the year before, 56% of companies in the US, 36% in Asia-Pacific, 30% in Latin America, and 20% in Europe said they will offer new b-school hires signing bonuses. While bonus amounts vary, the median bonus amount specified by US companies was $10,500, followed by $9,500 in Europe, $3,500 in Asia-Pacific, and $3,000 in Latin America.
Factor your professional network gains into MBA ROI
When calculating your MBA ROI, you also need to look beyond the numbers and consider the impact a robust professional network has on the value of an MBA investment. One of the most powerful rewards of the MBA experience is the quality and size of the network you build while completing your degree. You have the power to directly impact the value of your network. It can and should extend far beyond your classmates and peers to include your professors, mentors, and even business leaders you meet. Your network is so influential in boosting your MBA ROI that it should be a significant factor as you research and apply to schools. Ask admissions representatives about networking opportunities and the strength of their program's professional associations to get a feel for the value of this benefit.
Need other questions to ask admissions representatives? Here are 13 that will help you calculate your MBA ROI.
Each year,
GMAC surveys thousands of b-school alumni
for details about their experience and to track career progression. Historically, 75% of alumni stated that their graduate management education helped develop their professional network. One indicator that schools are placing an even greater importance on network development is that in 2016 and 2017, the number of alumni who said their education influenced their network rose sharply to 83%. But perhaps the most compelling reason to believe in the value of an alumni network is that over 90% of survey participants said they would recruit graduates of their alma mater for career opportunities.
When it comes to effective networking, understand that it's not always about who you know, but how and where you go about meeting new people. Also, remember that a strong network is often about how you can help others and not just about how it can help you. Being a generous member of an active professional network is often an overlooked way to increase the ROI of your MBA.
Looking for more ways to get the best ROI out of an MBA? Here are six actions to take.
Be sure to include personal priorities in your MBA ROI calculation
Questions about the ROI of an MBA typically translate to questions about expected salaries and career advancement. But it's also important to think about what motivates you and what "intangibles" or qualitative factors matter most to you. For example, could the type of work you get to do with an MBA provide satisfaction and professional happiness beyond the highest salary possible? Could the network you gain be more valuable than the amount of your paycheck? Or does the prospect of gaining life experiences and seeing the world with an international MBA make an investment of any amount worthwhile? Whatever the case, evaluate all the variables that matter most to you, and then use those as part of your criteria for evaluating MBA programs.
Ready to explore MBA programs that will deliver the best ROI for you? Program Finder is the perfect way to get started.