Support Programs for LGBTQ Students
Support Programs for LGBTQ Students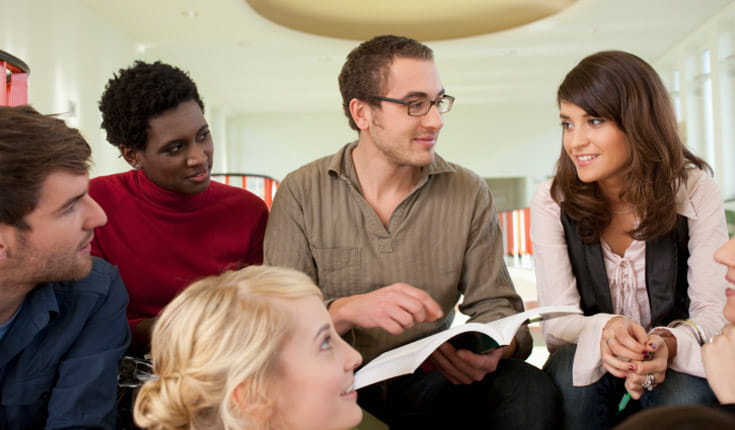 Schools are actively putting support programs in place for their LGBTQ students.
As awareness of Lesbian, Gay, Bisexual, Transgender, Queer and/or Questioning (LGBTQ) needs and issues has increased over the past decade, graduate business schools worldwide have responded to ensure their LGBTQ students have a rewarding and successful academic and social experience. Programs and resources vary from school to school, of course, but they are all designed to reduce and/or eliminate discrimination and harassment. They include:
Educational workshops and training seminars for faculty, staff, and students
Advocacy and LGBTQ-friendly school policies and practices
Student counseling
LGBTQ-only housing, resource centers, and community activities
LGBTQ content in course offerings
Graduate Business Programs Are Reaching Out
Globally, many graduate business programs are broadening their recruitment and outreach efforts to attract more LGBTQ candidates. Findings from GMAC's 2012 Application Trends Survey (with responses from 744 total programs in 46 countries) showed that nearly a quarter (24%) of full-time two-year MBA programs conducted special outreach to members of the LGBTQ community, and one-third of full-time two-year MBA programs in the United States did so. Other programs that made notable efforts in 2012 to attract more LGBTQ applicants include Master of Finance (11%) and Master of Accounting (8%).
Resources for the LGBTQ Community
The following organizations offer events, conferences, networking opportunities, and many other resources:
To learn more about a specific school's resources, contact their admissions office directly.