Diversity in Mind: Three Keys to Maximizing Admissions Events
Diversity in Mind: Three Keys to Maximizing Admissions Events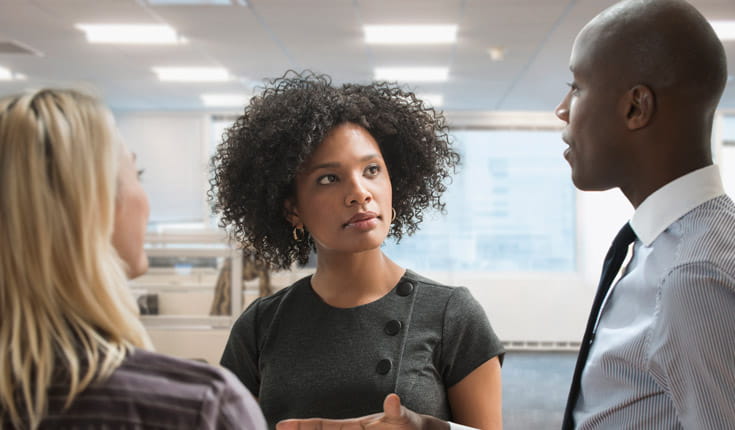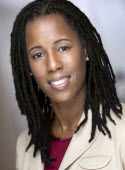 Leveraging diversity admissions events will help you understand the admissions process, build relationships, and position yourself for success.
Nicole Lindsay is founder of DiversityMBAPrep and author of The MBA Slingshot for Women.
Each year, business schools aim to recruit diverse MBA classes, seeking students who have worked in different industries, have unique life experiences and come from a range of backgrounds. In fact, many schools host targeted admissions events to attract a diverse candidate pool, with special focus on women and US underrepresented minorities. The events range from low-touch webinars, with limited personal contact, to high-touch campus diversity conferences, with significant individual interaction. Schools use these diversity events to attract candidates by:
Enabling candidates to meet students, alumni and other candidates from similar backgrounds
Offering a "safe" space for candidates to ask questions related to their ethnic, gender or sexual orientation that they might not feel comfortable asking at more general admissions events
Conveying to candidates that they will be welcomed into the MBA community, even if currently there aren't that many students with similar backgrounds
Diversity admissions events are incredibly valuable to business schools, and they offer a tremendous opportunity for candidates as well.
To take full advantage of what diversity events offer, keep these three keys in mind.
Approach Diversity Events with Specific Goals in Mind
While attending admission events can be time-consuming, maximizing these opportunities can significantly strengthen your MBA candidacy. Before participating in admissions events, set clear objectives that focus on gathering information and fostering relationships. Initially, consider leveraging admissions events, particularly low-touch ones, such as webinars, online chats and MBA school fairs, to learn about the MBA application process generally.
As you progress forward, identifying specific MBA programs that interest you, use admissions events as a forum for connecting with new people. High-touch diversity admissions events, such receptions and on-campus sessions, are well-suited for meeting MBA alumni from similar backgrounds. Through these connections, you can build relationships that will be valuable well beyond the application process. In addition, high-touch events often provide significant one-on-one interaction with admissions officers, enabling you to get an insider's perspective on submitting strong applications and allowing them to get to know you personally. Then when you submit your application, the admissions team will not just be looking at the words on your paper application, but be connecting it back to live interaction with you.
Maintain Your Professional Mentality and Presence
Diversity admissions events are not significantly different from general admissions events, though they are more likely to be high-touch with fewer fellow MBA applicants in attendance. As such, you have more opportunities to stand out as a candidate, but that cuts both ways. Being remembered in a good way can improve your chances of getting admitted. While being remembered in a bad way can hurt your admissions prospects. This is not unique to diversity events, but can be more apt to happen as they are usually informal to create a welcoming and open environment for participants. I really hope you feel welcomed, but I strongly encourage you to remember that you are at an admissions event!
Maintain your professional presence even in very casual settings. You don't have to be standoffish, but your actions should be consistent with the MBA application that you intend to submit. Be conscious of your conversations. While some topics of diversity may be suitable, other subjects, including politics and religion may be inappropriate. Conversations also may get overly personal when alcohol is involved. Have a drink if you want but manage your intake. Diversity admissions events can be a lot of fun, but your primary objectives are still to learn, build connections and position you for successful admission.
Follow-Up with a Relationship-Building Mindset
Through admissions events you will meet admissions officers, alumni, students, and fellow applicants, but it is through your follow-up after the event that you will build relationships. Think of each relationship is like a casual game of tennis, building momentum as you keep hitting the ball back and forth over the net. In tennis, you serve to get the game moving or it's considered a fault. In the same way, if you don't quickly follow-up to get the relationship moving, it's your fault.
The first and best follow-up you can do is to express gratitude. When sending a thank you via email or handwritten note, always suggest a specific next step to build the relationship further. You might request a meeting or simply suggest when you will next be in touch. You might close your note with "I hope to submit my application in three weeks. I will reach out to you then to schedule a time to grab coffee."
MBA candidates put in substantial time and effort attending events and meeting new contacts, but many drop the ball on follow-up. To build fruitful relationships, only undertake what you can reasonably complete. Accept business cards, but don't look someone in the eye and tell them that you will email them next week and not do it. Track your new contacts in an organized way to stay on top of your follow-up items. You may want to track contacts in a spreadsheet or by some other means to record your contacts. You should also make note when you last followed up and your next steps.