These Business School Scholarships Can Reduce the Cost of Your Degree
These Business School Scholarships Can Reduce the Cost of Your Degree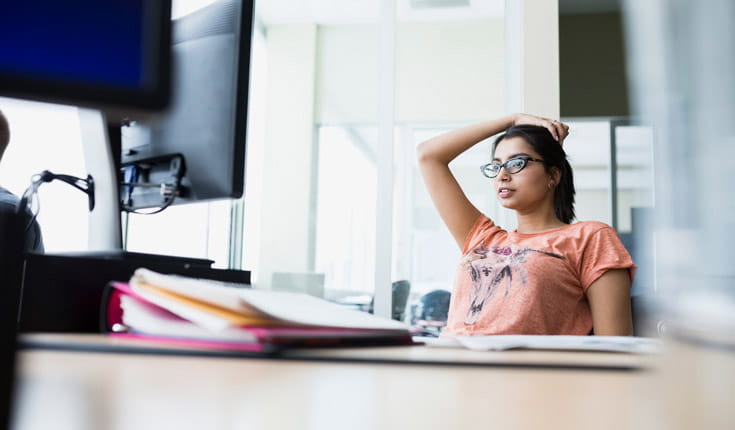 When making the decision to pursue a graduate business degree, the number one factor that gives applicants pause is cost. In fact, about half of mba.com registrants (51%) say that a reservation they have about applying to business school is that it requires more money than they have available. A great way to help offset the cost of your degree is business school scholarships—which some applicants either overlook or simply don't realize the extent to which they are available.
Merit aid is the most common form of business school scholarship
The Graduate Management Admission Council's (GMAC) recent Applications Trends Survey, a survey of business school admissions offices reveals that merit scholarships—financial awards granted on the basis of past academic or professional distinction—are the most widely distributed form of financial assistance offered by business school programs. In total, 85 percent of full-time MBA programs report that they offer merit scholarships to applicants as a means of reducing students' tuition cost burden.
About 3 in 4 business master's programs also offer merit scholarships, including Master of Data Analytics (73% of programs), Master of Finance (77%), Master in Management (77%), and Master of Accounting (79%).
Insight: While a similar proportion of programs offer merit aid in the United States, Europe, and Asia Pacific, a greater proportion of students at US programs receive some level of aid. For example, US full-time two-year MBA programs report that 65 percent of their students received some level of merit aid, compared with 39 percent of European one-year MBA students and 20 percent of Asia-Pacific full-time two-year MBA students.
Do you qualify for a merit scholarship?
Business school programs approach merit scholarships in different ways. To fully understand what merit-based funding opportunities exist at the schools and programs that interest you, check the school admissions websites for details. Some opportunities will require an additional application and may have a deadline that differs from the overall admissions deadline.
Applicants who are serious about maximizing the amount of merit funding they receive should approach this aspect of the admissions process with the same level of thoroughness and attention to detail as they do to the application process.
Pro tip: Keep in mind that to receive full consideration it is recommended that you apply early in the application cycle, as merit scholarships are typically offered to applicants after their application has been reviewed. The benefit to applicants can be huge—merit scholarships can range from small partial awards to full-tuition funding.
Other forms of business school scholarship, and where they're more likely to be available
Beyond merit scholarships, there are several other types of financial assistance business schools offer to a more limited number of applicants. Keep in mind that the types of scholarships offered vary considerably by world region. Below, we highlight some of the differences in availability.
Assistantships. Assistantships typically require recipients to assist faculty with duties related to teaching. They are far more common at US business schools than in Europe or Asia-Pacific. More than 2 in 5 US full-time MBA programs (43%) offered assistantships to incoming students in 2020, to 29 percent of students, on average.
Need-based scholarships. Need-based scholarships—offered on the basis of demonstrated financial need of the student—are more common in Europe and Asia-Pacific than in the United States. About a third of European programs (30%) and a quarter of Asia Pacific offered this form of aid in 2020, compared with 18 percent of US programs.
Fellowships. This form of funding often comes from a specific individual, corporate, or foundation donor, and can be based on a variety of criteria, including academic or professional excellence, personal background, and more. Fifteen percent of US programs offer this form of aid, compared with 8 percent of European programs and 3 percent of Asia Pacific programs.
Stipend. About 1 in 10 programs globally offer stipends, which is funding to cover living expenses. Among US full-time two-year MBA programs that offer stipends, 23 percent of their students received them. About 1 in 10 US and Asia-Pacific programs offer this form of aid, compared with 4 percent of European programs.
Reduced Tuition. Reduced tuition is any plan in which a student is allowed to pay a tuition rate below the normal rate. It can be offered on the basis of need, merit or other criteria. Globally, about 1 in 5 programs offer reduced tuition, but it's more common in Europe (28%) than in the United States (17%) or Asia Pacific (11%).
Work Study: The least common form of scholarship at graduate business schools is work study—a school facilitated opportunity to work part-time while attending school. About 1 in 10 US programs offer it (9%), and its less common in other popular study destinations.
Return on investment: The business school payoff
By earning a scholarship, you can drastically improve your business school return on investment by reducing your out of pocket expenses. And frankly, the return on investment of business school is already fantastic, even if you need to pay full price.
Data from business school alumni demonstrate that though your investment in a graduate business degree may be sizable, the payoff is much larger. Across all program types, business school graduates earn a median cumulative base salary of US$2.5 million over 20 years following their graduation. This is US$500,000 more in cumulative base salary than they would earn if they did not go to graduate business school and consistently receive five percent annual salary increases, and nearly US$1,000,000 more than if they did not go to business school and consistently received three percent annual salary increases.
Interactive tool: Estimate your post-MBA salary.
Will you invest in yourself and apply to graduate business school? The journey begins by exploring what programs you're interested in and researching what scholarship opportunities are available to you. Get started with Program Finder today!