Break Through the Financial Barrier to Your B-School Education
Break Through the Financial Barrier to Your B-School Education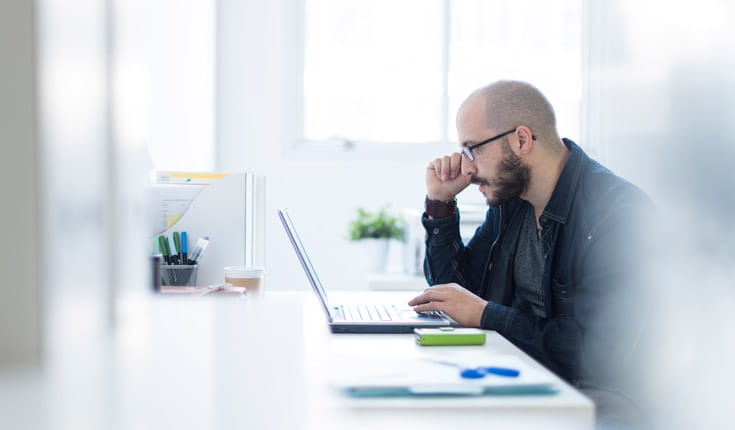 Researching opportunities can be time-consuming but rewarding.
While researching what institution to attend, make sure to consider tuition costs, scholarship opportunities, and financial aid options. Each institution will vary, so dedicate time to explore your options before reaching a decision. Consider these seven tips on how to finance your graduate degree:

1. Resident tuition vs non-resident tuition. Resident tuition can be half of non-resident tuition; however, some institutions offer resident tuition for border states and/or Canada and Mexico. Also, if you like taking online classes, non-resident tuition sometimes does not apply to online classes, making this a less expensive option.
2. Apply early for the best scholarship opportunities. Scholarship availability will vary at each institution so make sure to speak with your admissions officer to best understand what you may qualify for. Many times, scholarships at the graduate level are given through specific departments. In addition, a multitude of outside scholarships are available, but finding the right one takes time, as each scholarship usually will have very specific criteria, but can be well worth the investigation. GoGrad is a good resource to explore scholarship opportunities.
3. Get your company to pay for your education. Many employers have tuition assistance programs to offset the costs of a graduate degree. Up to $5,250 of tuition assistance per year qualifies as a tax-free benefit. In most instances, the degree needs to be relevant to your current position. If your employer does not offer this benefit, make a case, and approach your employer to show them the benefits your degree can have on the company. Just make sure you go in prepared and be willing to negotiate. Consider these tips to get prepared.
4. Work on campus. Assistantships can vary, but generally cover part or all of tuition costs and pay a monthly stipend in exchange for working part-time with a department on campus. Assistantships are competitive and vary in skill range. Some may include research opportunities, teaching or administrative jobs, search the university's job posting website and apply early. Get to know the faculty in your department so they get to know you. If you have a specific research opportunity or skill, speak with your faculty and explain what you can offer to benefit them.
5. Consider financial aid options. Federal loans vary depending on eligibility and have several benefits over private loans such as lower interest rate, but always do your homework! Also, you do not have to repay federal student loans until you graduate or drop below full-time. Certain jobs may be eligible to have a portion of your loan forgiven and if you demonstrate financial eligibility, you may qualify to have the government pay for your interest while in school. Types of loans to consider include:
Perkins Loan: Up to $8,000/year based on need, other aid you receive and availability of funds at your institution.
Direct Unsubsidized Loans: Up to $20,500/year; not based on need.
Direct Plus Loans: Help to pay for costs not covered by other financial aid.
6. Learn more about tax credits. You may qualify for tax credits and deductions when filing your taxes. These are based on MAGI, modified adjusted gross income, and whether you file jointly but can include: a. Lifetime Learning Credit: Receive up to $2,000 per tax return b. Tuition and Fees Deduction: Up to a $4,000 deduction to reduce your income subject to tax c. Student Loan Interest Deduction: If you paid interest during the tax year on a qualified student loan, you may be eligible for a deduction to reduce your income subject to tax by $2,500.
7. Look to your community for assistance. While these funds can be limited, this is still a great resource to consider. Funds tend to be for specific purposes (exam fees, application fees, etc.), or for underrepresented populations. Opportunities vary by location.
The common theme to these options to do your research. Researching the opportunities out there can be time consuming but rewarding. In our competitive job market, a graduate business degree can help to set you apart and give you an advantage over your peers, and being resourceful can help to cut down on some of those costs.
Video: What is the difference between a MiM and an MBA?
Full Video Transcript
So with the MBA, it's typically a program where you come with certain work experience, typically three to four years of experience, a couple of years in a supervisory capacity. Typically in an MBA, candidates are looking to progress up to the next level. In a MiM, you're a fresher, who perhaps comes from a technical background wanting to enter the business education field. And typically that's the profile of the candidate.