Explore These Five Financial Aid Options
Explore These Five Financial Aid Options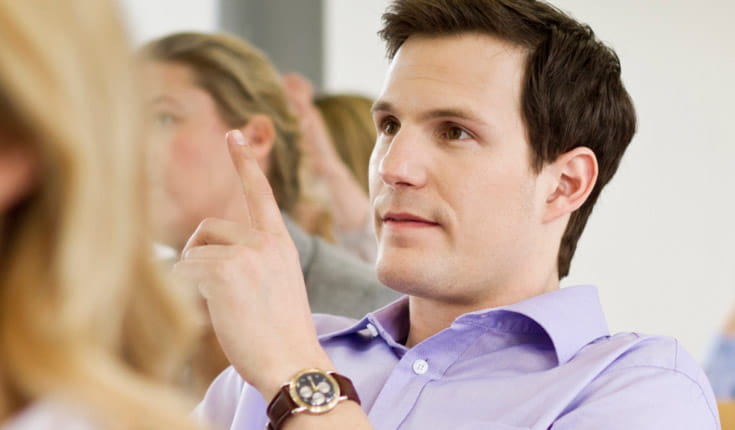 Applying for financial aid? Here are the five types available for graduate business students.
Employer Reimbursement

While not every company offers reimbursement for tuition, fees, and other expenses, it is always good to ask. Talk to your current or expected employer about options for reimbursement. If some reimbursement is possible, it should not impact your eligibility for other financial aid.

Remember, companies are frequently looking to reduce expenses, especially in today's economic climate, so your chances for employer reimbursement may not be as strong as in the past. As you engage with your current or future employer regarding possible reimbursement, remember that the majority of graduate business students who need financial aid can find it.

Grants and Scholarships

Grants and scholarships are awarded by schools and are based on merit or need. Check with each school's admissions office for more information, but keep in mind that grants and scholarships tend to be limited for graduate students. There may be tax implications for the receipt of financial aid, including grants and scholarships, so check with your financial advisor and/or consult IRS Publication 970 (pdf), which is available on the IRS website.

Loans

There are many types of loans available for graduate business school students. Our guide will help you better understand your options and explain common terms you'll hear.

Federal Work Study and Graduate Assistant Programs

Some graduate business schools offer students financial aid in the form of part-time employment under the Federal Work-Study program or through a school- administered graduate assistant program, which help you earn money for educational expenses. It is a great way to help reduce how much you borrow for school.

Federal Work-Study is a need-based program, so you will need to complete the Free Application for Federal Student Aid (FAFSA) (and any other required documents from your school) in order to qualify. Contact the Admissions Office at your school if you are interested in working the Work-Study program.

Tax Credits for US Citizens

The US Internal Revenue Code allows tax credits and deductions that can help reduce the federal tax burden for students and those paying for higher education, including graduate business school. However, the rules are complex and unfortunately not everyone qualifies. Information on these and other possible tax credit programs are available through the Internal Revenue Service.