Top Reasons to Practice for Your MBA or Masters Admissions Interview
Top Reasons to Practice for Your MBA or Masters Admissions Interview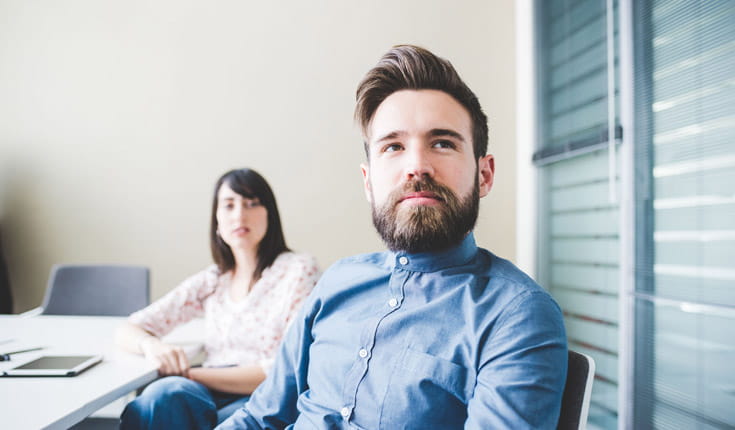 When you dedicate time to practicing, you reap the benefits in the interview room.
The MBA or Masters admissions interview is often the last hurdle standing between you and an acceptance offer. According to admissions consulting firm Expartus, "About 30-60 percent of MBA candidates receive an offer after interviewing."1 The importance of preparing can't be overstated – put your best self forward and take one step closer to your dream program when you practice for your b-school admissions interview.
Build confidence. Practice your answers to commonly asked MBA and Masters interview questions to gain confidence and refine your delivery. Rehearsing helps confirm you're answering the questions being asked and can help identify areas or topics that need additional preparation time. As Poets & Quants puts it, "You'll need to speak without hesitation about why you're pursuing an MBA, what your career goals are, and why you're interested in [that] particular school."2
Hone your anecdotes. Prepare stories that demonstrate how you've made an impact on projects, teams, and organizations, and how your unique abilities and background will enhance the program. Says the former Assistant Director of Admissions at Harvard Business School Chioma Isiadinso, "They hope to hear stories that paint a picture of how you lead and how you interact with teammates rather than simply being told that you have had [that] experience."3
Get to the point. MBA and Masters admissions personnel will not only be listening to what you say, but how you say it. Conduct mock interviews with peers and mentors to practice how you'll answer interview questions and learn to manage your response times. Aim to be both concise and engaging with your answers.
Retain composure. During your interview, you want your body language, tone, and speech to be poised and controlled. Top graduate programs are known for throwing a few curveball questions, so practice remaining calm even when you're uncomfortable. "Work on extemporaneous speaking with a partner to make sure that you feel confident handling anything that is thrown at you," advises Isiadinso.4
Admissions personnel will be evaluating you based on a wide variety of criteria. When you dedicate time to practicing MBA and Masters interview questions and answers, you reap the benefits in the interview room.
For more information about what b-schools look for in a candidate, read more here.
---
1. Expartus. (n.d.). MBA Admissions Interview: 35 Practice MBA Interview Questions [Part I]. Retrieved on November 20, 2018 from: http://www.expartus.com/mba-admissions-interviews-35-practice-interview-questions-1/.
2. Poets & Quants (November 14, 2017). 6 Tips for Acing the MBA Interview. Retrieved on November 20, 2018 from: https://poetsandquants.com/2017/11/14/6-tips-for-acing-the-mba-interview/.
3. Expartus. (n.d.). Five Critical Reasons to Practice Interviewing. Retrieved on November 20, 2018 from: http://www.expartus.com/practiceinterview/.
4. Ibid.