Choosing The Best Master's Degree For You: Master's in Management
Choosing The Best Master's Degree For You: Master's in Management (MiM)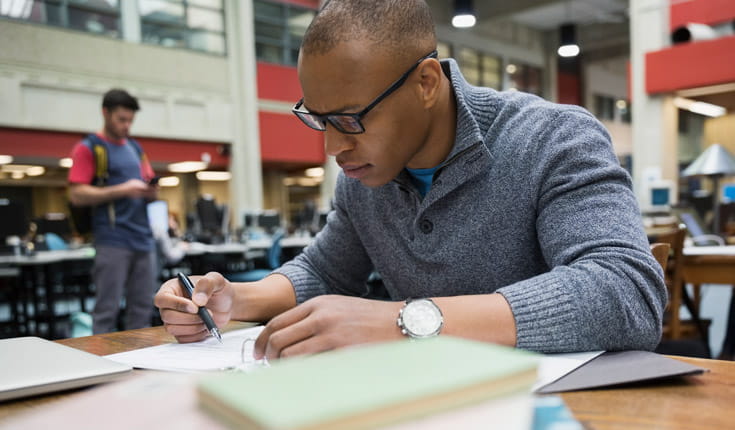 More and more business schools are offering business masters degrees, from generalist programs in management to specialized master's offerings covering topics like accounting, data analytics, finance, and marketing.
With so many options out there, choosing the best master's degree to suit your career ambitions can be a challenge.
Before applying, candidates should know the answers to the following questions: Who are the different master's programs for? What jobs do they lead to? What do you study on the course? What do you need to know to get accepted?
To answer those questions, we spoke with faculty from five of the most common business master's degree options at some of the world's leading business schools.
Read on to find out how to choose the best master's degree for you.
Master's in Management
Read what Eric Simard, associate director, MSc admissions at Ivey Business School, University of Western Ontario, Canada, had to say about a Master's in Management:
Who is a Master's in Management for?
It's for ambitious, recent graduates who want a specialized Master's degree, that will hone their skill-set, develop their leadership abilities and accelerate their career success. Students are admitted from a variety of disciplines, backgrounds, cultures.
This creates a unique experience in classrooms which is meant to help students understand, reflect on, and challenge their tendencies, preferences and biases.
At Ivey, students apply to a specific field of study which will allow them to focus their learning in one of three areas; Business Analytics, Digital Management, or International Business.
What skills/qualifications do you need to apply?
We evaluate applicants on a number of dimensions including; Relationship management; Leadership orientation; Openness to learning; Adaptability; Program readiness; Academic performance in their final two years of their undergraduate degree; Motivation for joining the program; Short and long-term career objectives; Pre-program experience; and International exposure/experience.
What will you learn on a Master's in Management?
Master's in Management programs are designed to help students bridge the gap between a solid theoretical foundation received in undergraduate studies and the practical and soft skills needed to make a difference in the early stages of their career.
Through Case-Method approach to education, Ivey MSc students are put in the position of the decision-maker and are asked to analyze data, develop alternatives and then make and defend their recommendations. We are focused on creating the next group of business leaders who are able to walk into a new role and take action.
What jobs can you qualify for after a Master's in Management?
Graduates take positions in a variety of industries including; Technology, Management Consulting, Financial Institutions, Telecommunications, Consumer Packaged Goods, and more.
The majority of our graduates take starting positions in leadership rotational programs or in consulting firms focused in Risk, Technology or Human Capital. Many have titles such as data science associate, area manager or data analyst, and they work in a variety of organizations such as PwC, Scotiabank, Amazon, Walmart, Deloitte, Proctor & Gamble, Accenture, Sun Life Financial, BMO, Bell, EY, and Morgan Stanley.
Top tip for applying to Ivey?
Candidates should connect with our admission and recruitment team before submitting their application. They should spend time learning about what our programs have to offer by attending webinars, talking to current students, and reaching out to our MSc alumni. And they should consider and reflect on how the Ivey MSc in Management can support their short and long-term career goals.
Check out what other faculty had to say about other Business Master's degrees:
---
This article was originally published on BusinessBecause.

Whether you're considering an MBA, EMBA, or Master's program, read more content like this and get practical resources to help your business school application on BusinessBecause.