Free GMAT™ Prep from the Makers of the Exam
Free GMAT™ Prep from the Makers of the Exam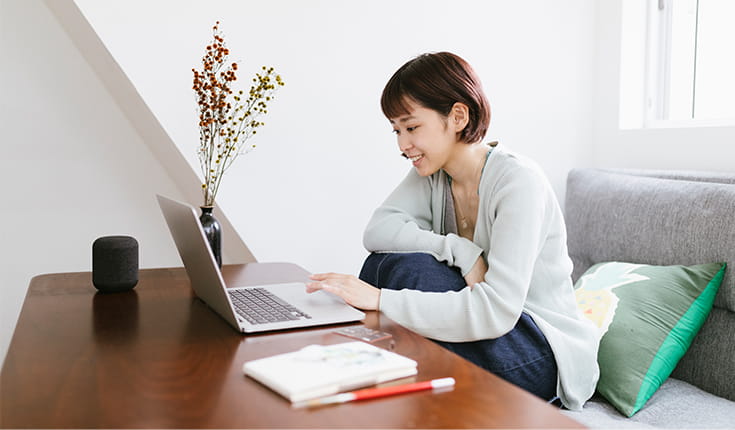 The GMAT™ exam is the only admissions test tailor built for business school admissions, and it's the preferred test of 4 in 5 business school applicants. Two of the most common questions applicants ask when they first commit to applying to business school is "How do I get started on GMAT exam prep" and "What free GMAT prep resources are available?"
The best way to jumpstart your prep is to familiarize yourself with the testing platform and take practice tests with real GMAT exam questions. Fortunately for you, the makers of the test offer a wealth of free, online resources to help you get the ball rolling on your GMAT prep.
GMAT™ Mini Quiz
You may be wondering what kind of GMAT score is a good target for you to shoot for.
With the GMAT™ Mini Quiz you can get an instant estimated score range by answering eight real questions from past exams. When you're done, review the answer explanations so you can begin to learn how to approach these types of questions and work toward meeting your goals.
Official GMAT™ Exam 8-Week Study Planner
You're probably also wondering how much time you need to prepare for the GMAT exam.
The GMAT 8-Week Official GMAT™ Exam Study Planner is the self-guided, step-by-step worksheet to help you prepare for the GMAT™ exam in as little as 8 weeks.
With this free guide, you can:
Access tips and tools from the makers of the exam
Learn which GMAT™ Official Prep product or tool to use each week
Track your progress as you learn
Pinpoint your exam strengths and focus areas. Develop a plan to improve
Develop your test day strategy
Listen to our test prep experts discuss the 8-week study plan on the Inside the GMAT podcast.
Interactive GMAT™ Exam Tutorial
Key to your GMAT exam success will be getting familiar with the test's format and structure.
The GMAT™ Online Tutorial was designed to provide test-takers with an idea of what the test center screens will look like during their GMAT exam.
The tutorial includes:
Look-and-feel of GMAT test screens
Preview of screen navigation and layouts
Information about the structure of the exam
Information about what to expect at the test center
Helpful reminders and tips for test day
GMAT™ Official Prep Starter Kit
There's no better way to test your knowledge and critical thinking skills than to take a practice GMAT exam. Simulating the testing environment and content is now made easy with our free GMAT™ Official Prep Starter Kit + Practice Exams 1 & 2.
What's included:
Two full-length GMAT exams with answers
90 free questions: 30 Quantitative, 45 Verbal, and 15 Integrated Reasoning (with full answers and explanations)
Tools to create your own practice questions
Each practice test includes actual questions that were used on past GMAT exams and utilize the same algorithm for test scoring. With timed testing and the ability to select the section order, you can gain confidence in the sections you excel at and identify those requiring extra prep time.
Want more expert tips for your GMAT prep? Explore our related articles and resources to be sure you bring your best on test day.