What Do You Learn in An MBA Program?
What Do You Learn in An MBA Program?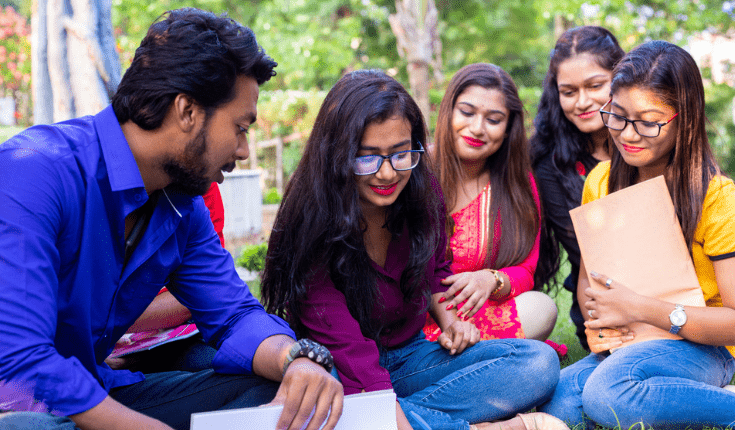 The MBA, which stands for Master in Business Administration, is the world's most popular business degree.
According to research by the Graduate Management Admission Council (GMAC), almost half of all business school applicants think about doing an MBA.
One of the main reasons to get an MBA is its broad, practical curriculum, which is designed to bring you up to speed with all the main functions of a business – like finance, accounting, marketing, strategy, human resources, and operations.
At the same time, you'll have ample opportunities to hone your leadership abilities and crucial soft skills in a collaborative environment that fosters discussion among a diverse group of classmates.
By the time you graduate from an MBA, you can expect to have a good understanding of how different verticals of a business come together, and be able to collaborate successfully with people from several different backgrounds.
So, what do you learn in an MBA program?
What subjects are on the MBA curriculum?
Whether you choose a one-year, two-year, online, or part-time MBA, you'll cover the same fundamental business topics.
The core curriculum of an MBA typically includes:
Accounting
Business Communication
Business Ethics
Business Strategy
Data Analytics
Economics
Finance
Leadership and Management
Marketing
Operations
Alongside these core MBA modules, you'll have the chance to choose from a selection of elective courses. Which ones you choose will depend on your individual career goals.
If you're interested in a career in consulting, for instance, you might pick some extra strategy classes, while finance-minded students might select additional corporate finance or investment modules.
Many programs also offer MBA specializations, which enable you to dive deeper in a specific area of business. Some common specializations include entrepreneurship, sustainable business, business analytics, marketing, innovation, and finance.
What are the usual MBA teaching methods?
You'll experience a broad range of teaching methods during an MBA. One of the most prominent is known as the case method.
Developed at Harvard Business School, this teaching method presents students with real-world business challenges written from the perspective of a leader in the organization, and challenges them to come up with a solution to the problem at hand.
MBA students engage with each business case before class, and during the session explain their solutions.
This teaching style is highly collaborative, with the professor assigning the case and guiding the discussion with pertinent questions and insights, rather than simply delivering a lecture.
Besides the case method, you can expect to take part in several group projects, presenting your results to the rest of the class, and complete a capstone project – an individual piece of work addressing a contemporary business issue.
How practical is an MBA?
Most MBA programs are very practice-orientated compared with other degree types. In a typical MBA program, you'll have the chance to take part in study trips to real companies, attend talks by local business leaders, and take part in consulting projects organized by your school.
If you want to get even more hands-on experience, you can also opt to complete an internship, or take part in extracurricular activities such as case competitions.
During these competitions, small teams of MBA students are presented with a business problem and given a limited amount of time to come up with a solution that they pitch to a panel of judges.
What are some of the most important MBA skills?
Along with practical experience and a good understanding of the business world, you'll also develop several key MBA skills that you learn in an MBA program.
Some of the most important skills you'll develop are:
Strategic problem-solving
Teamwork with people from diverse backgrounds
Drawing insights from data
Leadership
Networking
Communication
According to GMAC's 2021 Corporate Recruiters Survey, these skills are among the most valued by employers.
80% of employers said interpersonal skills were crucial for business school graduates, while a further 75% cited leadership as being an important attribute.
What career support do you get during an MBA?
The MBA is a careers-focused degree program. For about 50% of MBA students, making a career pivot or securing a promotion is a primary motivation for enrolling.
Beyond the classroom, you'll also get tailored career support from a team of experts with connections across industries.
Alongside their studies, most MBA students choose to engage with their school's career service. Support offered by these services usually includes:
One-to-one coaching to help you plan your post-MBA career
Connecting you with alumni in your target industry
Organizing recruitment fairs, whether virtual or in-person
Organizing networking events
Putting on workshops in areas like resume-writing, interview technique, and personal branding
With this support, 90% of MBAs report satisfaction with the career development the program provides.
If you want to explore a broad range of business topics, enjoy a practical, discussion-based approach to learning, and access high quality careers services, an MBA could be the ideal program type for you.