How To Choose The Best Master's Degree For You
How To Choose The Best Master's Degree For You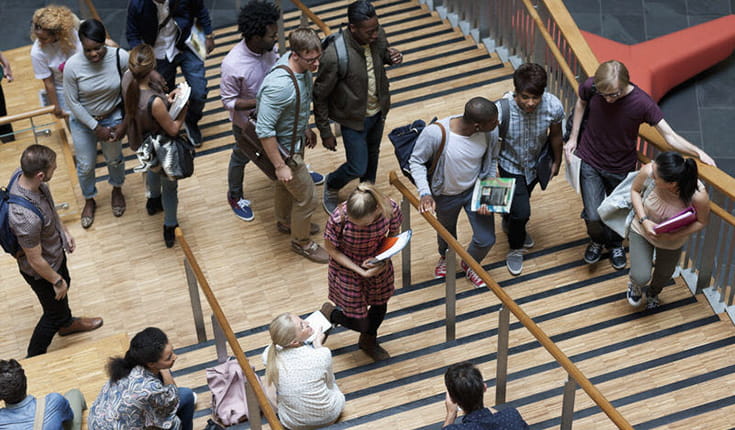 More business schools are offering business masters degrees, from generalist programs in management to specialized master's offerings covering topics like accounting, data analytics, finance, and marketing.
With so many options out there, choosing the best master's degree to suit your career ambitions can be a challenge.
Before applying, candidates should know the answers to the following questions: Who are the different master's programs for? What jobs do they lead to? What do you study on the course? What do you need to know to get accepted?
To answer those questions, we spoke with students and faculty from five of the most common business master's degree options at some of the world's leading business schools.
Read on to find out how to choose the best master's degree for you.
Masters in Accounting
Who is a Master's in Accounting for?
A Master of Professional Accounting (MPA) is designed to create a pathway for non-accounting graduates working or seeking to work in a field that requires specialized knowledge in accounting.
We also have a Master of Science in Accounting (MSA) which specializes in data and analytics. It's designed for students who already have a background in accounting or business related disciplines, but wish to further their career and skills set in this data-driven era.
What skills/qualifications do you need to apply?
The overall quality of the applicant determines admission to the program. This would include prior academic performance at university, work experience, referees reports, interview scores, and GMAT/SMU Admission Test is compulsory.
Applicants must have sufficient background in math. Applicants with post-undergraduate working experience will have an added advantage. Applicants to the MSA must also have a business or accounting background.
What will you learn on a Master's in Accounting?
Through the MPA course, students will learn about the three pillars of accounting; the business fundamentals, accounting core and the professional services which would include the following modules: management accounting, taxation, audit, corporate financial management and financial accounting.
The MSA equips students with the essential skills to harness data for critical decision making. They learn to make use of tools such as R, Python, Tableau, and SQL for data analysis, data visualization and data management. They also can learn machine learning techniques, and understand how they can be applied to the accounting and finance work.
What jobs can you qualify for after a Master's in Accounting?
An accounting master's degree is versatile. Every company needs somebody who is well versed in finance and accounting. Hence, the career of an accountant is not limited to the accounting, banking and finance industry. Good accountants are in demand in every sector.
In the recent years, the role of an accountant has evolved. Many organizations are eliminating manual accounting work, because computers and robots can automatically generate accounting entries.
But at the same time, we also see a growing demand in other job functions, mainly in the areas of data processing, management analysis and financial analysis. In the current market, there is a demand for domain experts who understand finance, accounting and data technology and how the systems work.
Master's in Accounting student Q&A
Why pursue a Master's in Accounting?
I have always been a tech-savvy accountancy graduate, and most of the process and data technology applied in my work was self-taught and unstructured. After completing a specialist diploma in Business Analytics in 2017, I was looking to further my knowledge and build on the basics learned in that course.
An understanding of data analysis and usage of automation and robotics have become essential to the modern finance function and this is also part of my effort in future-proofing my own career. There is an increasing focus on the application of technology to finance processes and simply relying on our IT colleagues to fill us in on technical developments is a thing of the past.
What advice do you have for prospective Master's in Accounting students?
A candidate should be technically savvy. Dealing with data requires a highly analytical and structured skillset, along with a sense of creativity for data transformation and programming. Having a conceptual understanding of accounting is important.
Masters in Analytics
Who is a Master's in Analytics for?
There's a huge range of Master's in Analytics programs available, which reflects the growing demand from candidates and employers for graduates who are able to derive business insights and competitive advantage from big data.
Some will be aimed at new or recent graduates looking to launch their career, whilst others will be suited to professionals hoping to up-skill to progress or change jobs.
What skills/qualifications do you need to apply?
Programs vary in the balance of business versus technical experience required, but if you have a passion for data analytics, quantitative skills and commercial awareness, you should be able to find a Master's in Analytics that supports your goals.
Successful candidates to our MSc Business Analytics bring a wide variety of academic and work experience. We look for strong quantitative, communication, problem-solving and team-working skills. A passion for coding is also important, as the curriculum is very practical and you should be ready to learn and use programming languages.
What will you learn on a Master's in Analytics?
Masters in Analytics aim to help graduates and young professionals understand the content, relevance, and importance of big data problems facing businesses. Our program takes a practical approach including a variety of machine learning, statistical, and operations research techniques.
Students can expect to learn solid technical skills in programming, including R, Python and SQL, data structures, and algorithms. They'll learn skills in optimization, econometrics and statistics, networks, and machine learning. Industry-specific application is core to the program, and students learn to apply their mastery of tools to real business problems.
What jobs can you qualify for after a Master's in Analytics?
The most popular destination for our graduates is consulting, however others go on to work in technology, FMCG, e-commerce, finance, healthcare, and media. Graduate roles vary depending on candidates' previous experience, but include positions like business analyst, data scientist and, consultant. Employers include Accenture, Amazon, BCG, eBay, EY, Microsoft, and Revolut.
Want to learn more about earning a business master's? Find everything you need to know below.
Learn More
---
This article was originally published on BusinessBecause.

Whether you're considering an MBA, EMBA, or Master's program, read more content like this and get practical resources to help your business school application on BusinessBecause.