7 Exciting Master's Degree Job Opportunities
7 Exciting Master's Degree Job Opportunities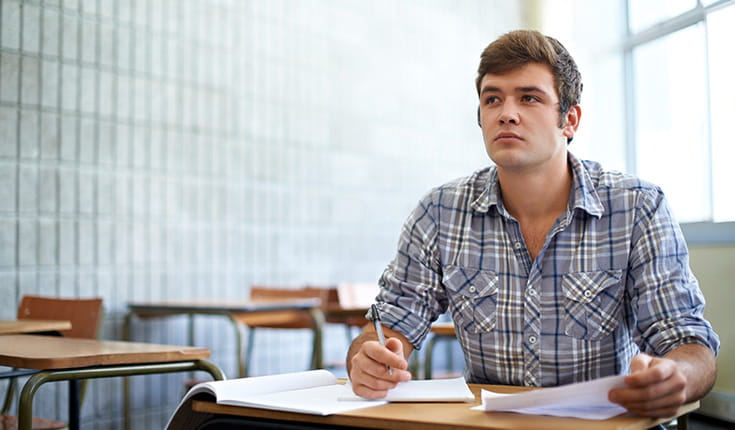 Faced with the choice of spending another one or two years at university to study a master's, you may worry about closing yourself off from the world of employment.
Conversely, a master's degree could be the perfect way to kickstart your career. 47% of master's students stated that pursuing a new job was their top reason for doing a master's, according to the 2019 Applicant Trends Survey from the Graduate Management Admission Council (GMAC).
Employers continue to value master's graduates, as an advanced degree can provide you with skills to carve out a career in a range of industries, roles, and specialities.
From building the next tech unicorn, to applying sustainable development goals to a multinational, here are some of the exciting careers paths you might pursue after a master's.
1. Management consulting
Consulting remains one of the most popular paths for business school graduates, and this is no different for master's students.
As a consultant, you're likely to straddle different aspects of a company, and will be required to look holistically at how businesses work. For those coming from a non-business academic background, a business master's can be particularly helpful at giving you a grounding in different foundational aspects of business.
2. Public sector
A master's doesn't have to lead you into a commercial or private sector role. Roles in government and the public sector are up for grabs for appropriately-skilled master's students.
Government roles demand leadership, a breadth of knowledge, and the ability to think critical and analytically when it comes to solving wider social problems.
3. Entrepreneurship
The number one reason a startup fails? Lack of demand. The second reason? Lack of appropriate business skills.
Setting up your own business is no mean feat. It requires creativity, resilience, and a good understanding of how a business works: all things you can gain from a master's degree.
Hoichoi TV, Bollywood's answer to Netflix, was set up by an Aston Business School MSc grad. So was Startupreneur, an educational platform venture set up by two master's graduates—and brothers—from the London School of Economics (LSE).
4. Investment banking
JP Morgan, Goldman Sachs, Credit Suisse. The world's leading investment banks, notoriously competitive to get into, and some of the most coveted names on the top of any resume.
With a master's degree, however, you stand a real chance of carving out a career in investment banking. A Master's in Finance will stand you in particularly good stead, typically seen as a boot camp for a top career in banking and finance.
Investment banking requires time commitment and hard work, but is very well-compensated. After all, Master's in Finance graduate salaries are famously sky high.
5. Corporate sustainability
Companies are increasingly concerned with their environmental impact, dedicating whole teams and departments to sustainability.
Sustainability has established itself as one of the hottest subjects on master's curricula. You can even do a Master's in Management and Corporate Sustainability, which takes students through the role of sustainability in the business model of the future.
Amazon, a top master's employer, offers positions in sustainable sourcing and transport, while consulting firms like Deloitte and McKinsey have whole departments dedicated to sustainable consulting.
6. Technology
Technology companies have gradually cemented themselves among the biggest employers for business school students. Facebook, Amazon, and Google draw in master's students with a number of roles, from data science jobs to product manager roles.
Master's in Business Analytics (MBAn) programs are a great opportunity to prepare for these roles, combining technological proficiencies with soft skills that tech managerial roles require for you to lead.
In the US, many MBAn programs have the added advantage of being STEM-designated, allowing students an additional two-year extension on their optional training period (OPT). For graduates hoping to carve out a career in tech, this could prove very useful.
7. Non-profit
If you're looking for a real career switch, why not try swapping commercial for non-profit?
Charities and non-profit organizations in many ways are run the same as businesses, demanding leaders with a creative approach to problems and an ability to make the most of the resources available. It also may require leadership of large teams of volunteers and employees.
Master's students with aspirations to give back can put their skills to good use in a non-profit—somewhere they can really make a difference.
Learn more about how earning a business master's can help your career in the long run.
---
This article was originally published on BusinessBecause.

Whether you're considering an MBA, EMBA, or Master's program, read more content like this and get practical resources to help your business school application on BusinessBecause.