I've Got a Liberal Arts Degree—How Will a Business Master's Degree Help Me?
I've Got a Liberal Arts Degree—How Will a Business Master's Degree Help Me?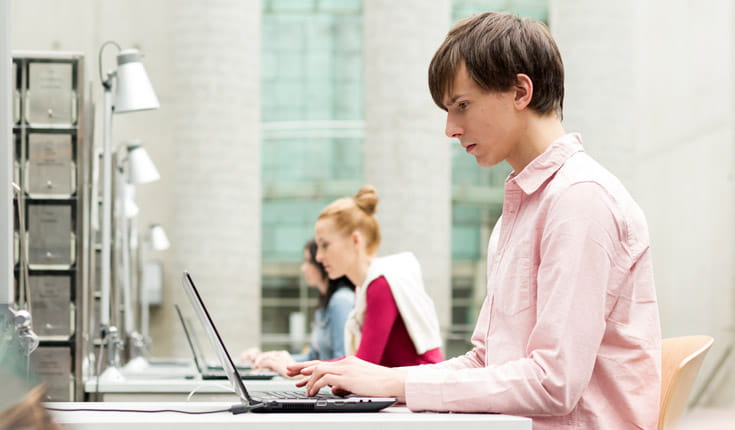 Too often, students with liberal arts degrees dismiss business master's programs because they assume they need a business-related undergraduate degree for admission.
The truth is, admission to business master's programs isn't contingent on having an undergraduate business degree. In fact, having a diverse background can be an asset and set you apart from other applicants.
If you're interested in pursuing a business master's degree, don't let your undergraduate degree hold you back. These programs are designed to give you the business foundation you need. On top of that, they provide you with valuable skills that can expand your career opportunities.
Below, find out more about how a business master's degree can boost your career potential and help you excel in today's competitive job market.
It opens doors
Regardless of the industry, fundamental business skills are critical, so it's no wonder business master's degrees are in demand among employers. Because of this, both generalist and specialized business degrees give you a leg up over the competition when it comes to your job search. While generalist business degrees such as the MBA or MIM are versatile, offering a broad spectrum of opportunities, specialized business master's programs allow you to become an expert in a specific business-related niche, such as accounting or finance.
If you combine your business and management training with a "nontraditional" liberal arts background, you're well-positioned to stand out from the competition when you're interviewing with potential employers. Or, if you have entrepreneurial aspirations, this "best-of-both-worlds" combination enables you to forge a career path that's authentic to your interests while giving you the business footing you need to succeed.
It can accelerate your career
Both generalist and specialized business master's degrees enable you to accelerate your career, but for different reasons. Generalist degrees give you comprehensive training in management and leadership, preparing you for senior management roles. Specialist degrees provide you with in-depth knowledge on specific subject matter, which makes you an asset to employers. You can leverage this expertise to advance more quickly.
And with quicker advancement comes increased earning potential. Whether you pursue a generalist or specialized business degree, both are valued by employers, and position you for higher starting salaries. Not only that, but they increase your overall earning potential.
What next?
While it's a big commitment, there's no question that a business master's degree can have significant career payoffs—regardless of your undergraduate degree. If you're just starting to explore programs, make sure you do your research and find a program that's right for you. To find out what business master's is the best fit for you, check out our quiz now!