Why MBAs are a Magic Formula for Consulting Firms
Why MBAs are a Magic Formula for Consulting Firms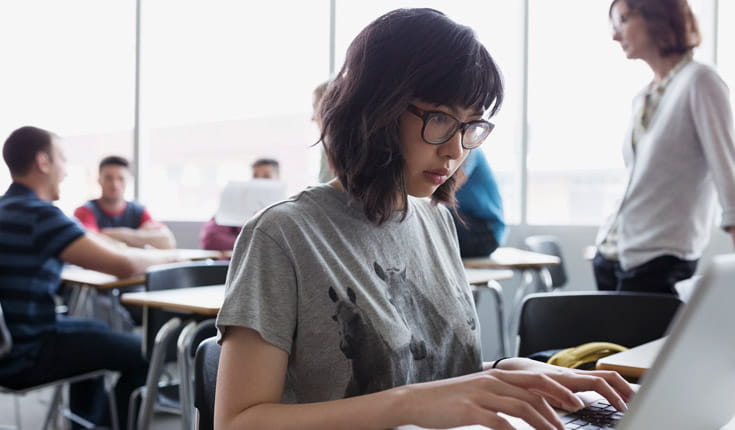 Considering a master's degree in consulting or other business discipline? Maria Cristina Orsini, vice president of Talent Acquisition at AlixPartners in London, talks about the value of an MBA, and how business schools find talent for her firm.
As a consultancy firm, people are the bedrock of AlixPartners' business, and many of those people have MBA degrees. But ensuring people fit the firm's culture is crucial, and that means getting as much insight into potential new recruits as possible. "I know all the careers' teams personally," says Maria Cristina Orsini, vice president of Talent Acquisition at AlixPartners in London, who often visits business school campuses across Europe.
"It's vital for them to really understand the fabric of the company, as they are the ones on the front line, making that connection between us and the candidates, and sending us profiles they think match our needs," she says.
How does an MBA help her find the ideal consulting candidate?
Back in the day, consulting was about problem-solving, strategy, and interpersonal dynamics. Today, clients want consultants who can delve through their massive data sets quickly using analytics. "The Excel days are over," says Orsini. "We need individuals who can really utilize the latest tech to support clients in the best way possible."
In this video, Orsini attests to the ROI of an MBA because it gives individuals a skillset and ability to communicate, lead, and solve challenges at a leadership level.
She advocates for changing the syllabus of the MBA, a 100-year-old qualification that is striving to ensure its relevancy in an era of digital transformation and robotics. "There will always be a transition phase [when people join the firm]," Orsini says. "But if you already start that process at business school, learn the ropes or get an idea of what it means to work in consulting, we can reduce the learning curve."
AlixPartners established an MBA recruitment programme in North America in 2000. By 2013, it was expanded to Europe, the Middle East and Africa, a nod to the growing reputation of European business schools such as INSEAD or HEC Paris.
Corporate recruiters see benefits of an MBA
Companies worldwide realize that employees with an MBA are beneficial to their overall success. The most recent Corporate Recruiter's Survey reveals that despite the challenges of COVID-19 and our current economic recession, an MBA is a valuable degree. In fact, 89 percent of employers surveyed plan to hire MBA candidates in 2021. From Amazon to McKinsey, the search for MBA talent at consulting and tech firms is not slowing down any time soon.
Orsini noted that AlixPartners hires about seven MBAs in the United Kingdom each year, while top performing employees could have their MBA fees paid. "As we evolve, grow, change, we have to put together a diverse team and the MBA population is perfect—they bring both the growth and diversity." MBA students come from a wealth of different nationalities, cultures and industries. They work on group projects together, often overseas, honing cross-cultural collaboration skills.
This nurtures a powerful network that is valuable for both students and employers alike, says Orsini. "Colleagues have former classmates who have gone into industry, working alongside a head of procurement or supply chain, who could end up being our clients. It does happen."
Equally, job candidates who have been referred by MBA alumni can make for more successful hires. "What better recommendation than from an individual who has worked with them in the past?"
Of course, the most obvious benefit to hiring MBAs is that they come equipped with skills that are the bread and butter of consulting: excellent communication and analytical skills, as well as being entrepreneurial. "They have to help clients overcome challenges in a fast-paced environment," Orsini says. "It's similar to the MBA program. It's almost a magic formula for consulting."
Going back to school can help dramatically when pursuing a career in consulting. Explore your best options for consulting-specific programs and careers.